Danish zoo to kill 'surplus' young giraffe and feed him to the lions
Marius the giraffe must be killed to stop inbreeding, say experts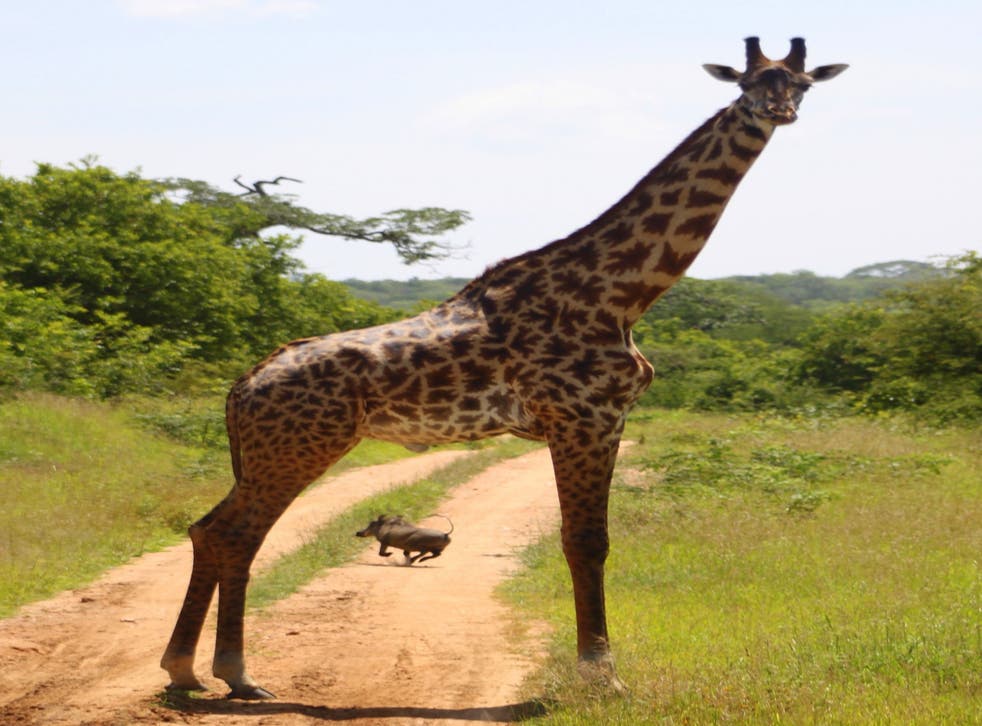 Zookeepers in Denmark plan to kill a young giraffe and feed it to the lions because it is deemed "surplus" on Sunday.
Copenhagen Zoo has even invited the public to attend an autopsy of 18-month-old Marius before he is chopped up for the other animals' dinner.
He will be killed with a bolt gun rather than lethal injection so the meat is not contaminated.
Bengt Holst, the zoo's scientific director, told Danish newspaper Ekstra Bladet Marius needed to be killed to prevent inbreeding and keep the giraffe population down.
"You have to accept that there is a surplus of animals that cannot be included in the genetic chain without causing inbreeding problems," he said.
Mr Holst said "in principle" there should be no difference between how a large exotic animal and a rat are treated but Marius' case has sparked anger from animal welfare groups.
The zoo is part of a European breeding programme for giraffes and is bound by rules over inbreeding to keep animals healthy.
A spokesman said they were unable to find Marius a home at another zoo.
Mr Holst said sending the animal to live wild in Africa, where he would almost certainly die, would be "using nature as a rubbish bin".
Campaigners in Denmark and beyond are trying to stop the slaughter but the zoo has not yet signalled a change of plan.
Maria Evans, who started an online petition, said the giraffe "deserves to live".
She added: "The zoo have produced him so it is their responsibility to find him a home, no matter how long it takes. They must not be allowed to take the easy option."
In pictures: Marius the giraffe skinned and fed to lions as children watch on (Warning: graphic images)

Show all 8
Copenhagen Zoo has previously killed bears, tigers and zebras to stop overbreeding, according to Ekstra Bladet.
Join our new commenting forum
Join thought-provoking conversations, follow other Independent readers and see their replies