Fishing boats trawled protected areas for more than 7,000 hours, analysis shows
Data analysed by Oceana UK suggests nearly 1,000 vessels were fishing last year in Marine Protected Areas.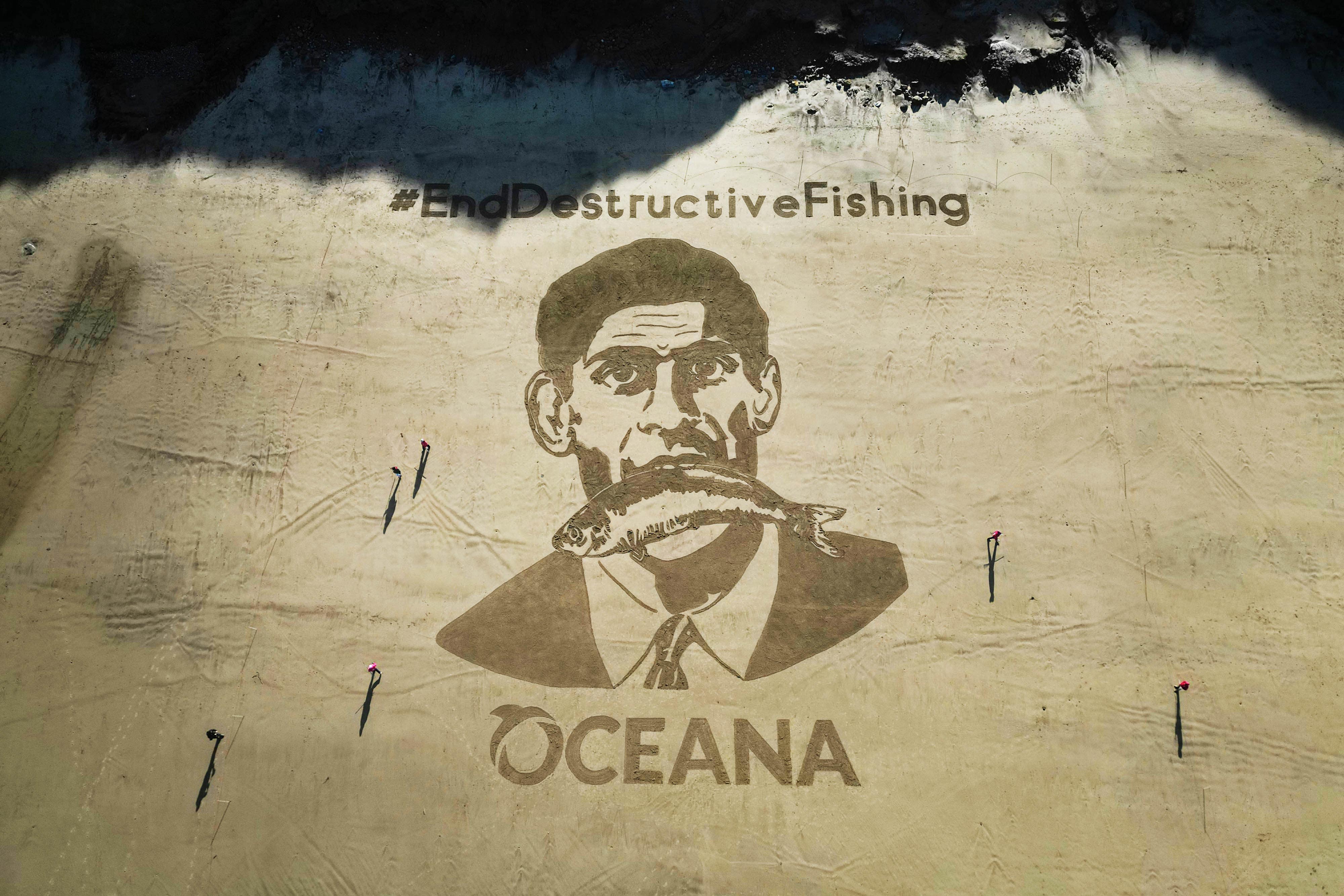 UK and EU fishing vessels spent more than 7,000 hours trawling the bottom of Marine Protected Areas (MPAs) during 2022, according to new analysis.
Data supplied by Global Fishing Watch (GFW) and analysed by Oceana UK appears to show 907 fishing boats – primarily industrial trawlers – active in MPAs, which are designed to protect important, rare or threatened habitats and species.
Using satellites and radio transmitters, GFW said it tracked what it believes to be fishing boat activity for a total of 136,398 hours in offshore protected areas, an increase of more than 4,000 hours from 2021.
The data suggests that at least 7,219 of those hours were spent bottom trawling, where ships drag a large net along the seabed to capture bottom-feeding fish or crabs.
Oceana UK said the Government licensed more than 2,000 UK and EU fishing vessels to fish in UK waters in 2022, including all but six offshore MPAs.
Three Highly Protected Marine Areas – in the North Sea, the English Channel and off the Cumbrian coast – are to come into effect by July, the Government said, where fishing, construction and dredging will be banned.
Dr Emma Sheehan, associate professor of marine ecology at University of Plymouth, said: "Industrial bottom trawling and dredging is a devastating practice which has extreme effects on seabed and biogenic habitats.
"These areas act as important nursery and feeding areas for essential marine life, including endangered species. The seabed also provides important ecological and environmental functions: filtering water, binding sediments and capturing carbon.
"We must urgently expand and enforce protection of these habitats. My research at Lyme Bay, one of the UK's largest Marine Protected Areas, where bottom trawling was banned has demonstrated the incredible capacity for reef recovery and resilience when we protect these ecosystems."
A spokesperson for the Department for Environment, Food and Rural Affairs said: "The UK is a world leader in marine conservation and places great importance on protecting our marine habitats – with three new highly protected marine areas being designated this week to safeguard them from all harmful fishing activities.
"Nearly 60% of our 178 English MPAs are protected from damaging fishing activity, including new bylaws introduced last year in the first four offshore sites, which ban bottom-towed gear over sensitive habitats.
"We recently launched a consultation on a bylaw for a further 13 MPAs and we aim to have them all protected from damaging fishing activity by 2024."
Last week, Greenpeace UK criticised the Government for allowing fishing in MPAs – saying it was undermining the UK's credibility at global ocean talks in New York which are due to conclude on Friday.
Hugo Tagholm, executive director of Oceana UK, said allowing fishing in MPAs "makes a mockery" of the UK's position as leader of the Global Ocean Alliance and its commitment to help protect 30% of the world's seas by 2030.
He said: "Industrial trawling and dredging of the seafloor are the most destructive fishing techniques in use today.
"Our analysis exposes the appalling scale of apparent industrial fishing in UK marine protected areas in 2022, including destructive trawling."
A survey commissioned by Oceana UK found that 76% of British adults agree that bottom trawling in MPAs with 80% saying UK laws to protect the ocean must be strengthened.
Mr Tagholm added: "The British public are shocked at the government's failure to properly protect sea life in these so-called sanctuaries.
"As a minimum, we need to stop destructive fishing in marine protected areas and end the public deceit that these regions are safeguarded from industrial exploitation. We cannot stand for this bluewash any longer. The attack on ocean life must end."
Oceana UK also commissioned a sand art stunt at Cayton Bay, Scarborough, close to the Holderness offshore MPA.
The art features Prime Minister Rishi Sunak with a fish in his mouth and the strapline #EndDestructiveFishing.