'My generation has done terrible things': Sir David Attenborough backs climate change school strikes
BBC presenter and naturalist calls protests inspired by Greta Thunberg enormously encouraging
Harry Cockburn
Friday 26 April 2019 18:04 Comments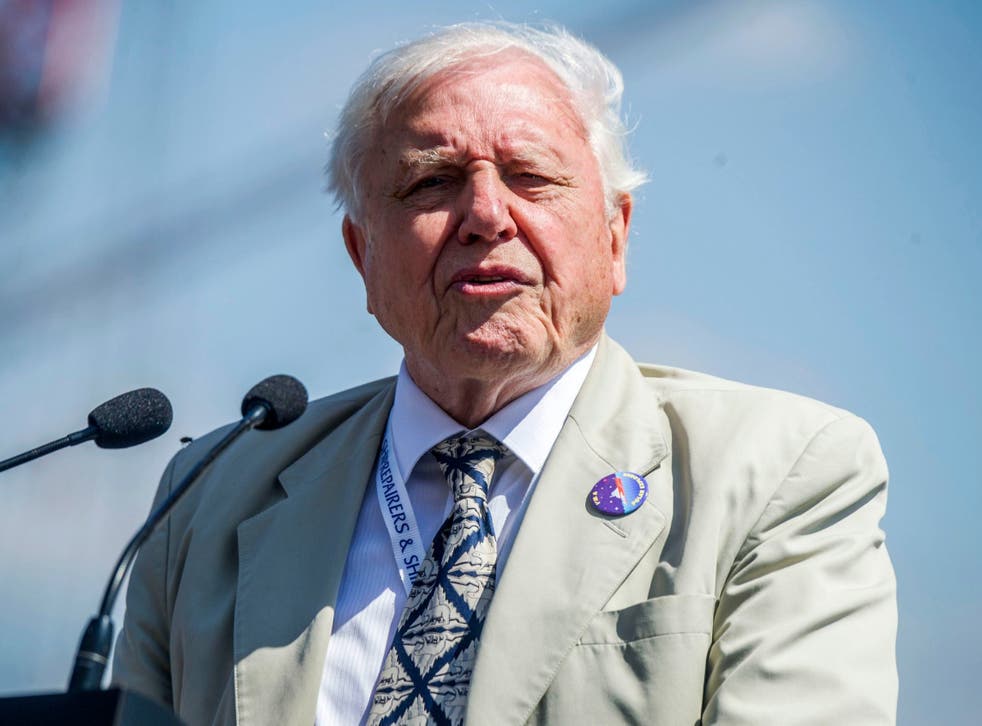 Sir David Attenborough has directly supported students striking from school over climate change, saying outrage over lack of action to address the environmental crisis is "certainly justified".
In an interview with former UN climate chief Christiana Figueres, the veteran BBC broadcaster and renowned naturalist said he found the wave of protests around the world enormously encouraging and dismissed critics of their tactics as cynics.
"[Young people] understand the simple discoveries of science about our dependence upon the natural world," he said. "My generation is no great example for understanding – we have done terrible things."
In the interview, reported by The Guardian, Sir David said the actions of young people were "the one big reason I have for feeling we are making progress. If we were not making progress with young people, we are done".
His support for the students comes as the 16-year-old girl who began the movement, Greta Thunberg, has been attacked in many parts of the British press.
Tens of thousands of children protest climate catastrophe

Show all 8
This week Ms Thunberg accused the UK of "very creative carbon accounting", pointing out that the government's claims greenhouse gas emissions have fallen by 42 per cent since 1990 was only accurate because it excludes emissions from international aviation, shipping and imports, and said the true figure was closer to a 10 per cent reduction.
The schoolgirl who was nominated for a Nobel Peace Prize last month for her work fighting climate change, started to miss school in protest at governments' collective inaction, beginning outside the Swedish Parliament last August.
"Their outrage is certainly justified, there is no doubt about that," Sir David said to Ms Figueres, who led the UN's role in the Paris climate change agreement.
When she asked him about the world his great-grandchildren will live in, he replied: "I don't spend time thinking about that because I can't bear it.
"I'm just coming up to 93, and so I don't have many more years around here. I find it difficult to think beyond that because the signs aren't good."
Sir David's backing for the movement comes amid a huge surge in climate change awareness.
Ten days of peaceful protests in the UK in which over 1,100 people were arrested and saw major transport routes blockaded, came to an end on Thursday.
On Friday, the youth strikes will continue with protests expected in 485 towns and cities in 72 countries, according to the Fridays for Future website, which logs the school strikes which take place on Fridays.
Ms Figueres said: "Greta and the other young people are justifiably furious with us. They say we have been at this for 30 years and we still haven't solved this."
She also backed the Extinction Rebellion protests, saying: "Civil disobedience happens when the injustice gets too great. That is where we are."
Register for free to continue reading
Registration is a free and easy way to support our truly independent journalism
By registering, you will also enjoy limited access to Premium articles, exclusive newsletters, commenting, and virtual events with our leading journalists
Already have an account? sign in
Join our new commenting forum
Join thought-provoking conversations, follow other Independent readers and see their replies