Deep sea mining could destroy possible source of life on earth, warn scientists
Poland wins right to mine area known as the Lost City under the Atlantic Ocean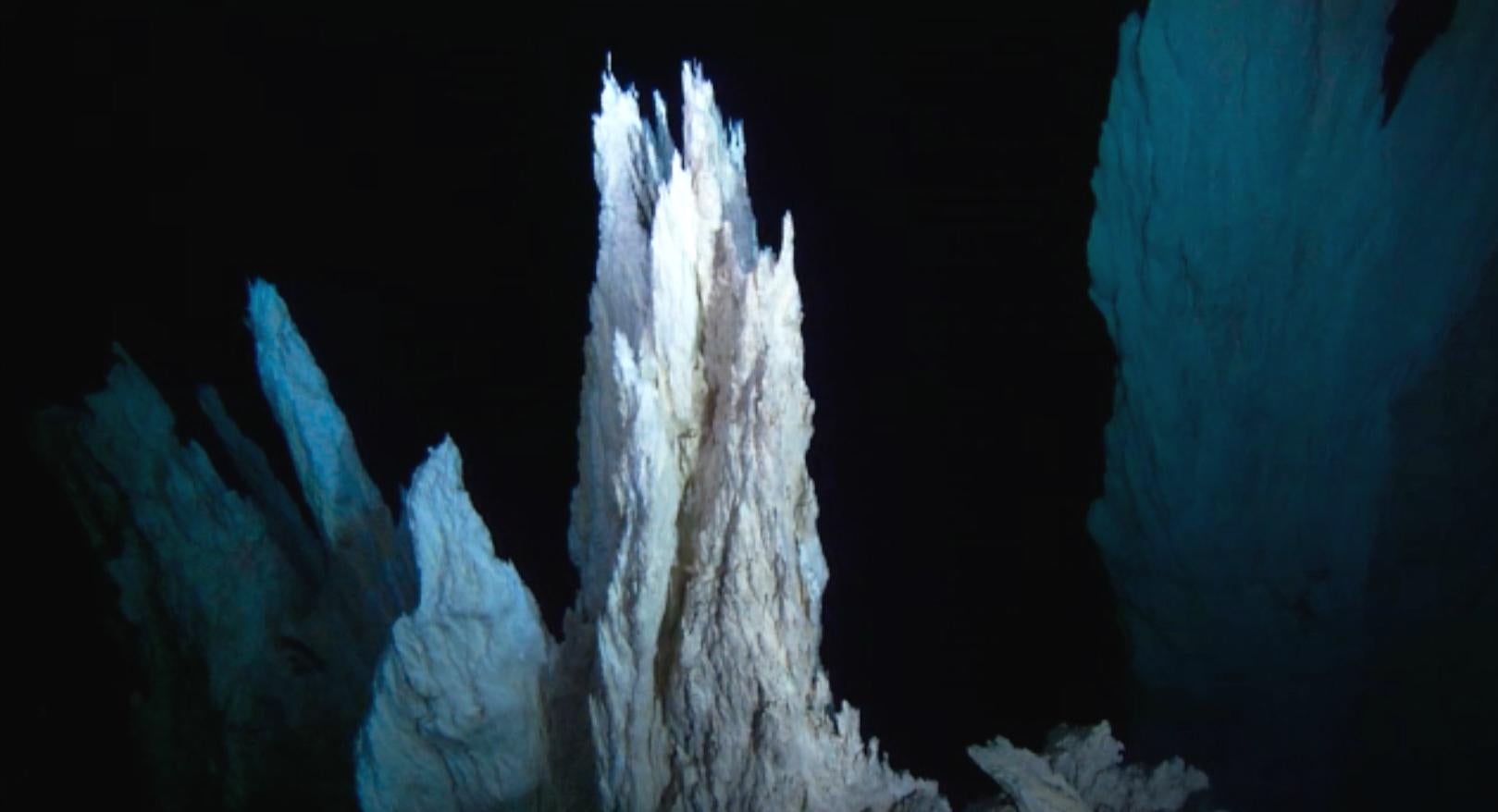 Deep sea mining could destroy a region on the sea floor that is believed to be a possible site for the source of life on Earth, scientists have warned.
The Lost City, in the middle of the Atlantic Ocean remains one of the world's most important sites of scientific interest.
The area features hydro-thermal vents in which warm alkaline waters from the rocks react with sea water to create hydrocarbons, the building blocks of life.
But after Poland was given the right to explore 10,000 sq km of the Mid-Atlantic Ridge for mining, experts said it could be under threat.
Dr Gretchen Fruh-Green, the scientist who discovered the Lost City, told Sky News that along with her colleagues, she had written a letter to the International Seabed Authority (ISA) about the plans.
But she received no reply.
"We could destroy this place before we've understood it - before we can really appreciate the significance of these unique white towers and these very strange fluids that are coming out of the ocean floor," she said.
An ancient city has been discovered in the middle of the ocean
"The significance of that for understanding the origin of life, for understanding processes in early Earth. It's our history, it's the Earth's history, and if we perturb it we don't know how fast it will recover, or what influence the perturbation would have on ocean chemistry."
The seabed is thought to be rich in deposits of cobalt, manganese, gold, and other rare elements essential for making smartphones, solar panels, electric cars and many other modern products.
Technology is only now reaching a stage where deep sea mining to extract these materials is becoming a viable commercial option.
The ISA regulates the sea floor within international waters – an enormous expanse totalling nearly 50 per cent of the planet – and decides which corporations and nations have access to exploit it.
Michael Lodge, ISA's secretary general, told Sky News there was no suggestion mining would damage the site.
The ocean is a rich blue. But suddenly we see what this crisis is all about
Show all 3
"The Lost City is a site of scientific interest," he said. "It's been explored and studied scientifically for many years. There is no suggestion that Poland is necessarily going to mine the Lost City."
He said the ISA was considering introducing rules to prevent areas of scientific or ecological areas being mined, but that these were still being written.
"We're actually actively engaged with the scientific community. The major element of exploration which applies to Poland as it does to others is to conduct environmental studies."
Join our commenting forum
Join thought-provoking conversations, follow other Independent readers and see their replies