England 'highly likely' to be suffering from deforestation, campaigners warn
'Something is drastically wrong with the way various government departments that share responsibility for trees and woods are failing to get enough new woodland created'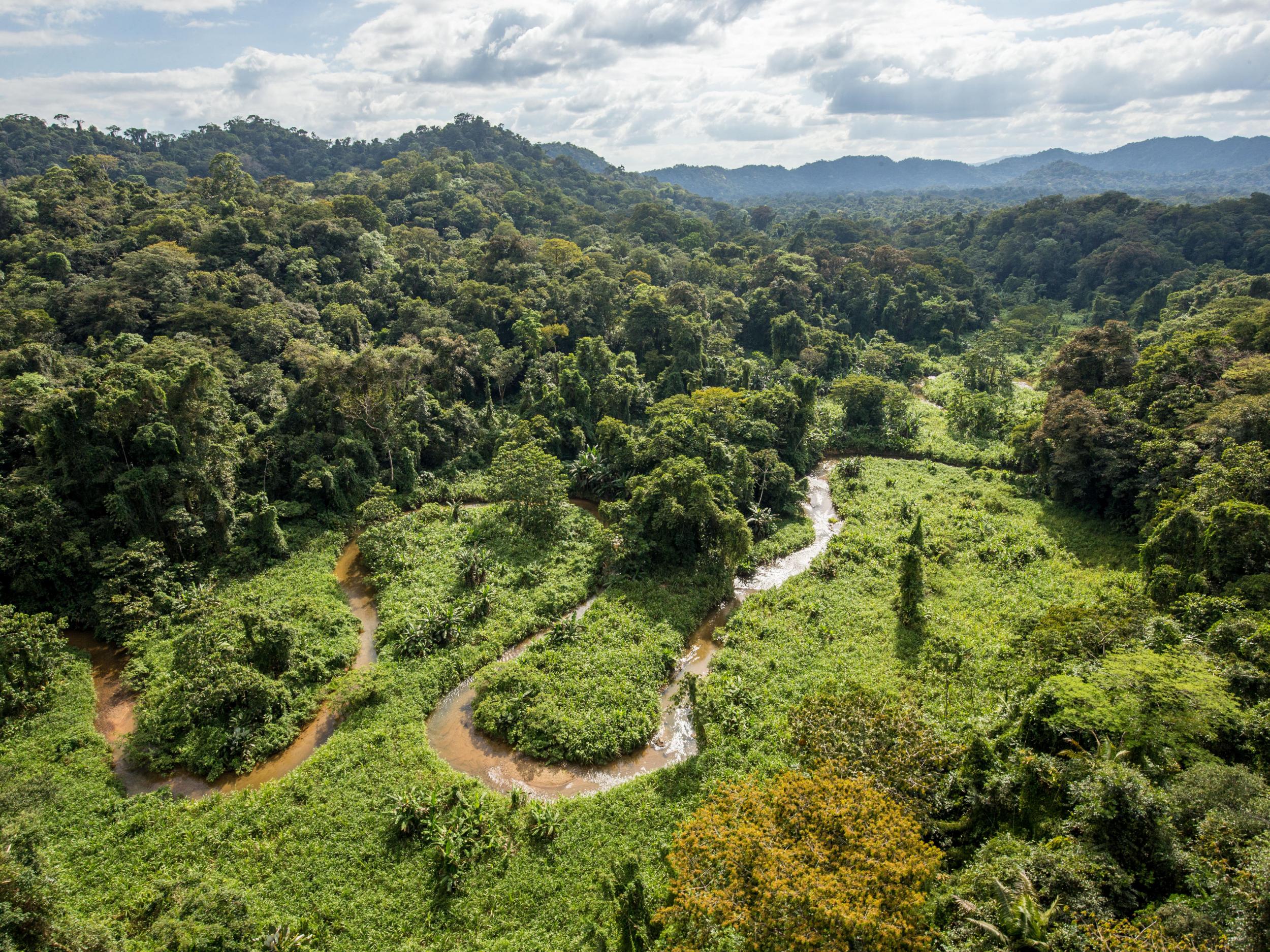 England is "highly likely" to be suffering from deforestation, campaigners warned after new figures revealed low levels of new woodlands being planted.
Only 1,500 hectares (3,700 acres) of woods were planted in England last year, well below targets to increase woodland in the country, figures show.
It is above the lows seen in the previous two years, with new planting falling to as low as 800 hectares (2,000 acres) in England in 2016, the data from the Forestry Commission reveals.
But campaigners warned the figure was far below the 5,000 hectares a year needed to increase England's woodland cover to 12 per cent by 2060, an ambition set out by the Government in the wake of the failed public forest sell-off.
Poor planting rates, woodland losses and weak protection of ancient woods means that England is likely to be experiencing net deforestation, with areas felled or destroyed and not replanted, the Woodland Trust warned.
Woodlands cover just 10 per cent of England, but they are important strongholds for native broadleaf trees which are rich in wildlife.
Since the plans to increase cover were announced six years ago less than half the necessary level of woodland planting has been achieved.
John Tucker, director of woodland creation, Woodland Trust, said: "These figures are all the more shocking considering the growing evidence of the importance of trees and woods in tackling air pollution, improving water quality and offering scope to deliver natural flood management, not to mention what they offer for wildlife and their productive potential for the rural economy.
"Something is drastically wrong with the way various government departments that share responsibility for trees and woods are failing to get enough new woodland created."
He said: "Poor planting rates, woodland losses, and weak protection of ancient woods mean that in England, we are highly likely to be in a state of net deforestation, with some areas of woodland canopy felled or destroyed and not replanted.
10 photographs to show to anyone who doesn't believe in climate change
Show all 10
"Despite repeated requests there is little sign of government effort to accurately quantify the cumulative losses of woodland resulting from planning, infrastructure, tree disease and intensive land use."
The Woodland Trust is calling for more flexible programmes to provide grants to both smaller and larger areas of woodland creation and attract a wider range of landowners willing to plant.
In the UK as a whole in 2017-2018 there was 9,100 hectares (22,500 acres) of new planting, around half of which was conifer forest in Scotland, the figures show.
A Government spokesman said: "Trees are a precious natural asset and we recognise we need to go further - and faster - to grow woodland cover. In the last six months alone, we've published an ambitious 25 Year Environment Plan, kick-started the creation of a vast Northern Forest and appointed a Tree Champion to drive this forward.
"We have also made it easier for landowners to apply for our grant schemes - and since 2015, both applications received and the number of trees planted has almost doubled. We will continue to work with farmers, stakeholders and local authorities to build on the progress we've made."
Press Association
Join our commenting forum
Join thought-provoking conversations, follow other Independent readers and see their replies