'Biodiversity offsetting scheme' plans to allow developers to build on woodland and open countryside
Controversial proposals aim to speed up house building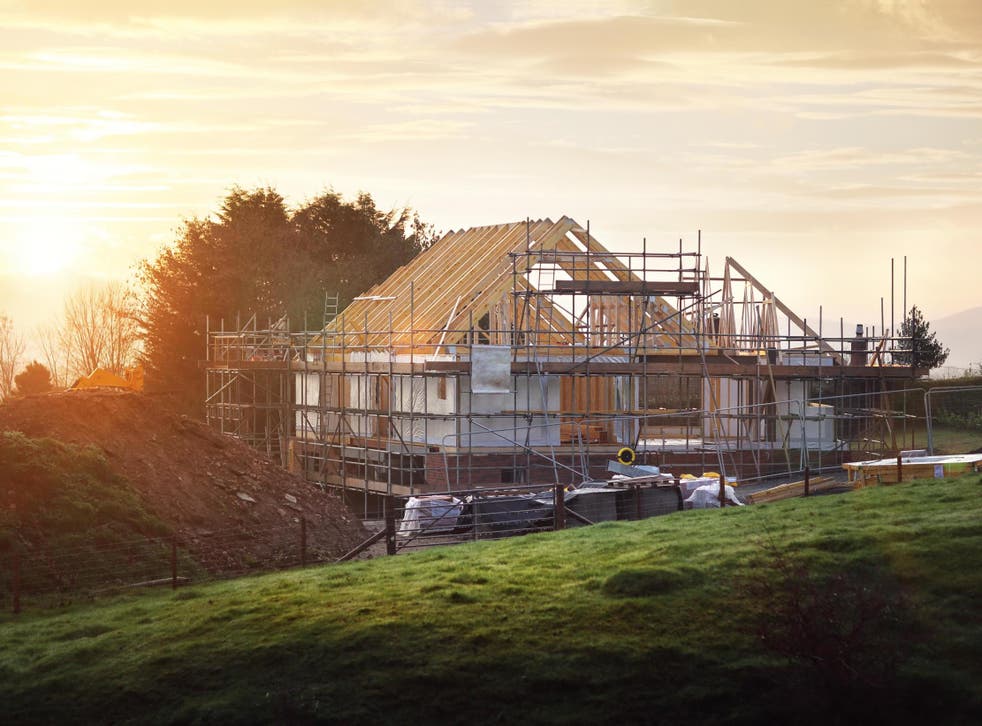 Developers could be given the green light to build in woodland and open countryside, if they pay a charge towards improving the natural environment elsewhere, under new plans published by the government.
The biodiversity offsetting scheme will help the government meet targets to build 300,000 new homes a year by the mid-2020s, but would also apply to commercial projects.
The proposals, which are currently out for consultation, would legally require developers to deliver a "biodiversity net gain" when undertaking construction projects – meaning habitats for wildlife must be enhanced and left in "a measurably better state" than they were pre-development.
Glacier collapse shows climate impact

Show all 20
Such a scheme aims to make planning regulation less onerous, helping to speed up building projects, "improving the process for developers", the government paper says.
While the consultation paper states the government would prefer biodiversity net gains to be seen in the immediate vicinity of new developments, it states a tariff could be paid "so that biodiversity net gain can be achieved without delaying development".
"Biodiversity net gain will be assessed using a government metric to calculate how many "biodiversity units" a tract of land is worth.
"The metric takes relative levels of habitat importance into account when assessing the value of habitats for biodiversity," the document says.
The development of existing carparks and industrial sites would "usually come lower on this scale, while more natural grasslands and woodlands would be given a much higher ranking for their environmental importance".
Developers would then be required to demonstrate they are improving biodiversity – such as through the creation of green corridors, planting more trees, or forming local "nature spaces".
The government said: "Green improvements on site would be encouraged, but in the rare circumstances where they are not possible the consultation proposes to charge developers a levy to pay for habitat creation or improvement elsewhere."
In this instance a developer could pay damage compensation into a "habitat bank". The developer would have to buy 10 per cent more biodiversity units than were destroyed to provide the net gain.
The resultant "compensatory habitats" may not be permanent, with the proposals suggesting under one option developers could only be mandated to maintain them for less than 25 years.
The environment secretary, Michael Gove, said: "Our commitment to protecting and enhancing our natural world can go hand in hand with our ambition to build more high quality homes.
"Mandating biodiversity net gain puts the environment at the heart of planning and development.
"This will not only create better places for people to live and work, but ensure we leave our environment in a better state for future generations."
Thérèse Coffey, the environment minister, told The Times: "The whole point of this is that we are in favour of building homes but we believe it can be done in an environmentally even more friendly way. Some councils already do this. We are trying to give an element of consistency and certainty to developers in how this gets done around the country."
Support free-thinking journalism and attend Independent events
The National Trust has previously said biodiversity offsetting schemes "should not be seen as a way to fast-track development".
In a statement on its website, the Trust said: "We believe biodiversity offsetting, done properly, could help avoid the net loss of biodiversity so often brought about by development, and should be designed to deliver net gains for wildlife.
It added: "An appropriate, transparent and carefully tested framework is needed to make sure any impacts of development on wildlife are taken properly into account and compensation is agreed in a consistent way."
Join our new commenting forum
Join thought-provoking conversations, follow other Independent readers and see their replies