Denmark produces 140 per cent of its electricity needs through wind power
An unusually windy day meant that Denmark far surpassed its energy needs just through renewable power sources
Doug Bolton
Saturday 11 July 2015 09:15 Comments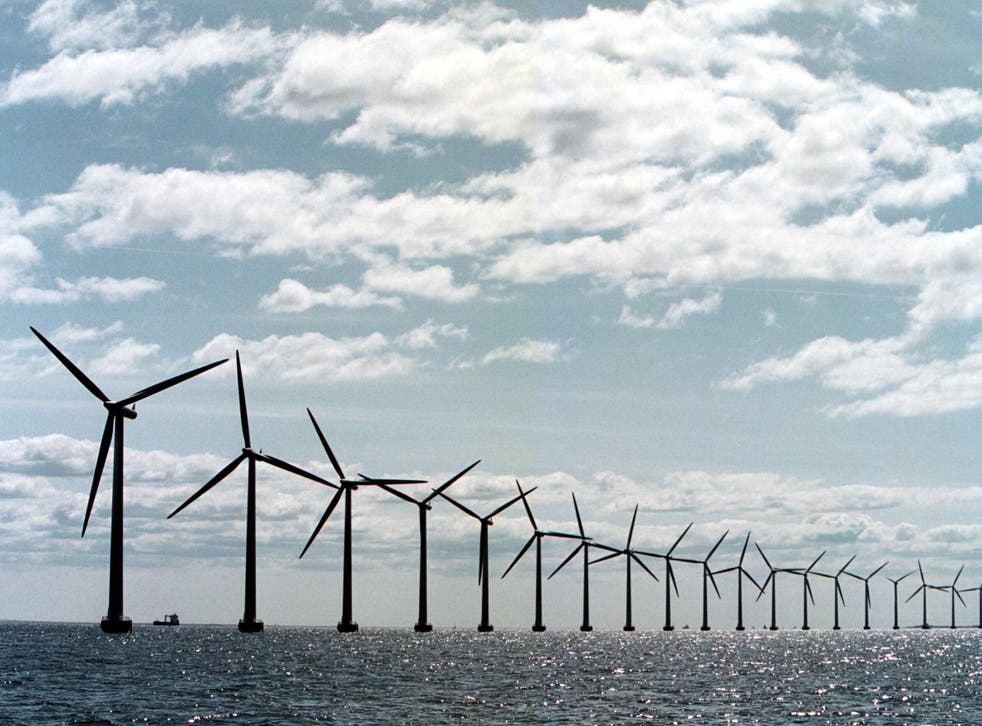 Due to an unusually windy day, wind farms in Denmark managed to produce 140 per cent of the country's electricity needs.
By Thursday evening, the Nordic nation's wind turbines were producing 116 per cent of Denmark's electricity needs, a figure that rose to 140 per cent in the early hours of the morning.
As reported by The Guardian, 80 per cent of the surplus power was shared between Germany and Norway, with Sweden taking the 20 per cent left over.
The figures were noticed by the paper on energinet.dk, a site which shows the power output of Denmark's wind farms in real-time.
In pictures: Climate Change Protests Around the World

Show all 6
Oliver Joy, spokesman for the European Wind Energy Association, said: "It shows that a world powered 100 per cent by renewable energy is no fantasy."
In contrast to the UK policy on onshore windfarms, which will cease to be subsidised by the Government next year, wind power has a strong backing from the Danish government.
While wind levels yesterday were much higher than normal, it is estimated that Denmark could be producing half of its energy from renewable sources before 2020. The government aims to be producing 84 per cent of Denmark's electricity needs through wind power by 2035.
Wind power is already responsible for 29 per cent of the electricity generated there. While coal is still the main energy source in Denmark, the country is still one of the world leaders in renewable energy production.
Register for free to continue reading
Registration is a free and easy way to support our truly independent journalism
By registering, you will also enjoy limited access to Premium articles, exclusive newsletters, commenting, and virtual events with our leading journalists
Already have an account? sign in
Join our new commenting forum
Join thought-provoking conversations, follow other Independent readers and see their replies