Divestment campaign urges customers to boycott banks which support fracking and fossil-fuel industry
Customers concerned about global warming are being urged to write to the banks threatening to withdraw their money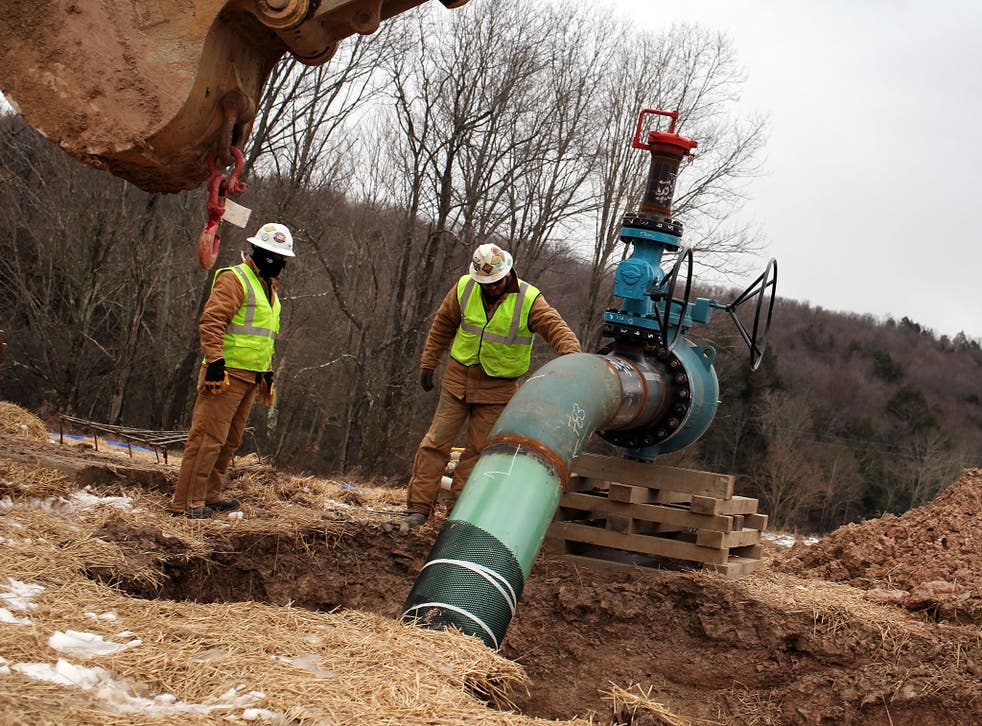 Customers of Britain's biggest banks are threatening to close their accounts unless the institutions cut all ties with coal, tar sands, fracking and other fossil-fuel industries as part of a new campaign launched today.
The attempt to force Britain's Big Five banks into ending their £66bn involvement with "dirty" energy marks a new direction for the growing divestment campaign, as part of which this month the University of Glasgow pledged to stop investing in fossil fuels.
The new campaign is targeting HSBC, Barclays, Royal Bank of Scotland, Lloyds and Santander. Customers concerned about global warming are being urged to write to the banks threatening to withdraw their money unless they commit to a five-to-10-year plan to pull out of investments that contribute to climate change.
The Move Your Money campaign, which is backed by the Joseph Rowntree Charitable Trust, also demands the banks disclose all their investments in fossil fuels within three months. "Fossil fuel investment has never been environmentally acceptable. It is now no longer socially acceptable. It is fast becoming economically unacceptable too," said Charlotte Webster, Move Your Money's campaign director.
"The divestment movement is spreading across the globe. People's savings and investments are ultimately being used by banks to fund climate change – something we've found the public simply don't want," she added.
Move Your Money has created an email template for customers to send to their banks. "If we are to prevent the effects of climate crisis from being devastating to us all, it is imperative that you stop providing finance to fossil fuel projects and start investing in the sustainable economy instead," it reads.
"If you do not meet these requests, I will be left with no choice but to move my money to a financial institution that takes its ethical, social and environmental responsibilities seriously."
HSBC is the biggest backer of the fossil-fuel industry, investing £17bn in loans, bonds and shares in 2012, according to estimates from the Green European Foundation, based on the bank's annual reports and data from the research group Thomson One. Barclays invested £15.6bn over the same period, following by Lloyds at £15.5bn and Royal Bank of Scotland, at £14.4bn.
The Move Your Money campaign represents a major development in the rapidly growing movement among financial institutions to divest fossil fuel investments. This has so far been dominated by churches, councils and universities, with the US taking the lead and the UK playing a relatively small, but growing, role.
Earlier this month, Glasgow became the first University in Europe to stop backing fossil fuels by pledging to sell off its £18m portfolio of fossil-fuel investments and to cease making new ones.
This followed similar moves in the UK by the British Medical Association, Oxford City Council and the Quakers. The three-year old divestment campaign, which attracted significant attention last month when the Rockefeller oil dynasty joined up, has doubled its membership this year.
Register for free to continue reading
Registration is a free and easy way to support our truly independent journalism
By registering, you will also enjoy limited access to Premium articles, exclusive newsletters, commenting, and virtual events with our leading journalists
Already have an account? sign in
Register for free to continue reading
Registration is a free and easy way to support our truly independent journalism
By registering, you will also enjoy limited access to Premium articles, exclusive newsletters, commenting, and virtual events with our leading journalists
Already have an account? sign in
Join our new commenting forum
Join thought-provoking conversations, follow other Independent readers and see their replies