DIY chains including B&Q and Wickes 'promoting poisons that cause huge suffering and kill owls'
Staff at one store wrongly told investigators mice 'just go to sleep' when they come into contact with lethal substance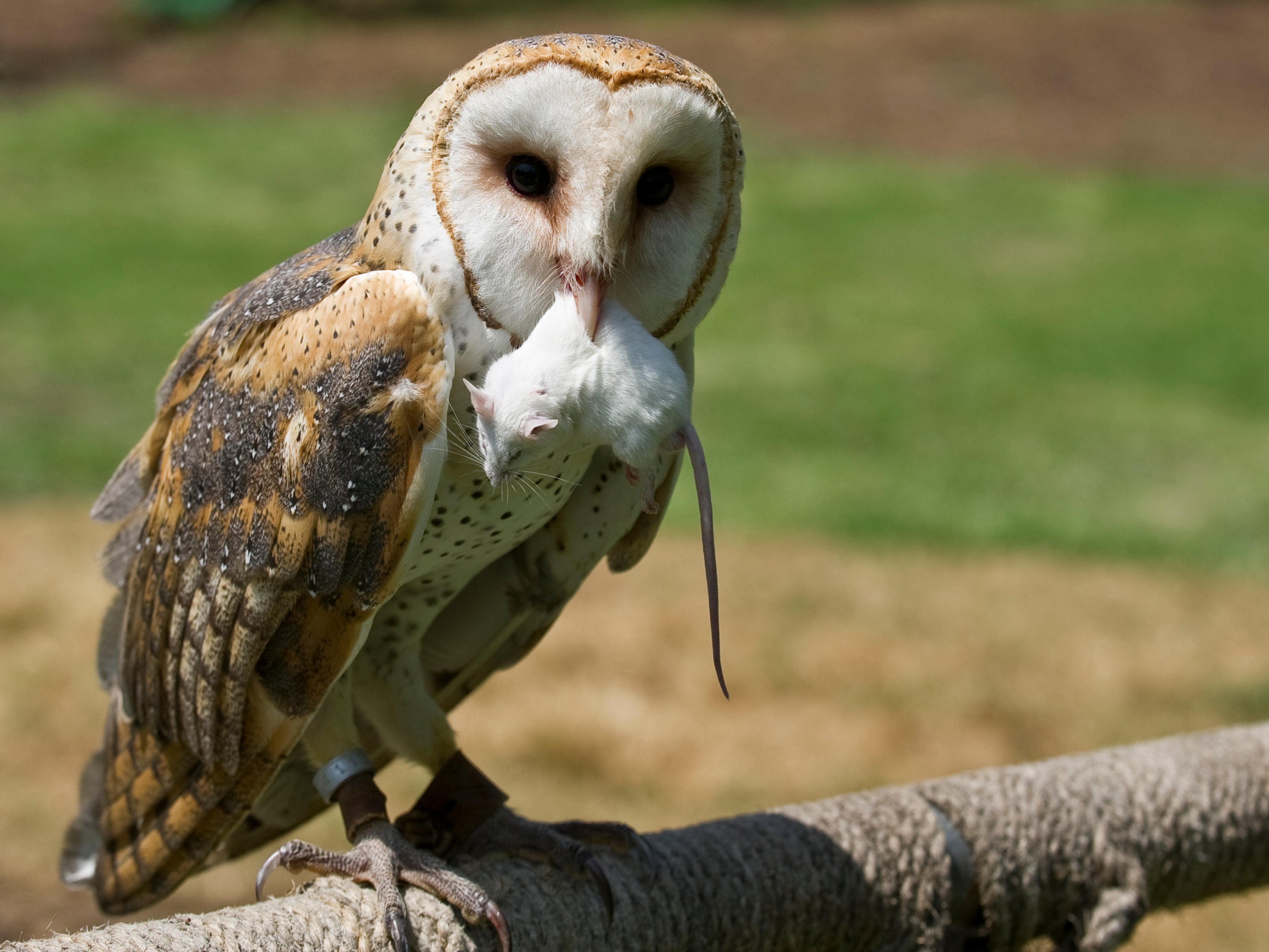 Some of Britain's biggest DIY chains and garden centres including B&Q, Homebase and Wickes are promoting pest poisons that cause "immense and prolonged" suffering in preference to non-lethal deterrents, according to investigators from a leading charity.
The chemicals, aimed at getting rid of mice and rats, also kill wildlife such as birds of prey including owls, and pose a risk to humans and pets, Humane Society International (HSI) claimed.
Research by a secret shopper who visited 30 stores asking how to deter mice and rats was advised in 27 of them to use killer poisons — mostly anticoagulants, a type described by the Health and Safety Executive as "markedly inhumane".
Some shop staff also reportedly provided misleading information on the suffering caused to animals, with one worker saying a mouse "just goes to sleep, probably".
Species including foxes, badgers, shrews, barn owls, buzzards, kestrels and red kites have all been killed by coming into contact with a rodenticide or by eating poisoned small mammals.
The Barn Owl Trust says 87 per cent of UK wild barn owls have been found to have ingested rodenticides.
HSI says its research found that stores selling the highest proportion of poisons in their "pest-control" ranges were Wickes (83 per cent of anti-mouse products) and Dobbies (68 per cent of rat products).
At all the stores visited, deadly products on sale far outweighed non-lethal options, the animal protection group said. Some staff wrongly told the secret shopper that anticoagulant poisons caused "little or no animal suffering".
Workers at 18 of the 30 stores recommended poisons as the main course of treatment, the researcher noted, and of the 27 stores where staff recommended a poison, 25 failed to advise that a bait station — a protective box to prevent other animals or children accessing the poison — must be used.
B&Q and Wilko ranked lowest in providing effective and humane advice on how to deal with unwanted wildlife.
Staff at one Dobbies store suggested the poison would cause "just a stomach ache" while another store employee said a mouse "goes to sleep, probably", the researcher reported.
When told of the findings, Wickes decided to introduce humane options to its pest-control range, HSI's UK arm said.
Dobbies said that even before the investigation, it had already decided to remove all lethal or inhumane products from sale.
According to the Health and Safety Executive, anticoagulant poisons, which cause slow internal bleeding, make up 93 per cent of all rodenticide products authorised in the UK for sale.
Poisoned mice can suffer severe pain and breathing difficulties for up to two days before dying. Rats can take up to nine days to die, HSI said, and animals ingesting a lower dose suffer for longer.
Claire Bass, executive director of the organisation, said: "The nation's biggest DIY and garden stores are stacked high with these products, and they are too often recommended by staff without any mention of the dangers.
"As well as being inhumane, poisons are not a sustainable solution because other rodents will simply return once the poison is taken away."
David Ramsden, of the Barn Owl Trust, said: "This report represents a truly shocking and damning indictment of a system whereby leading UK retailers can legally sell highly toxic poisons to untrained people for uncontrolled use.
"Unfortunately, even the industry-wide 'stewardship regime' has so far failed to reduce the widespread contamination of our precious wildlife."
A Dobbies spokesperson said: "HSI/UK was advised that Dobbies will continue to offer a range of welfare-friendly, non-lethal products for wildlife control."
A B&Q spokesperson said: "As a responsible retailer, we provide mandatory hazardous-substance training for all store colleagues. The product packaging also provides the necessary information to safely use these products, and we recommend customers always read this before purchasing. We also offer alternative 'pest control' products, such as sonic repellers, attractants and repellent sprays."
A Homebase spokesperson said ranges were continually reviewed and edited to provide choices, adding: "Our e-learning course includes a training module on rodenticides, supported by training material specifically related to rodent control, so teams can guide customers to make an informed choice. This will remain a focus as part of our training programme in 2021."
Wilko said its products comply with all regulations on their sale and instructions for use, adding: "As an ethical retailer, we encourage all our team members and customers to read the product label very carefully to ensure they choose the one that's right for them. We trust the families who shop with us to follow the advice on the labels carefully."
The Independent asked Wickes to comment but no response had been received at the time of publication.
Join our commenting forum
Join thought-provoking conversations, follow other Independent readers and see their replies