Dolphins trapped in nets and slaughtered with knives as Japan starts controversial annual hunt
Quotas allow hunters to kill or capture over 1,700 dolphins or small cetaceans each year
Harry Cockburn
Monday 02 September 2019 17:04 Comments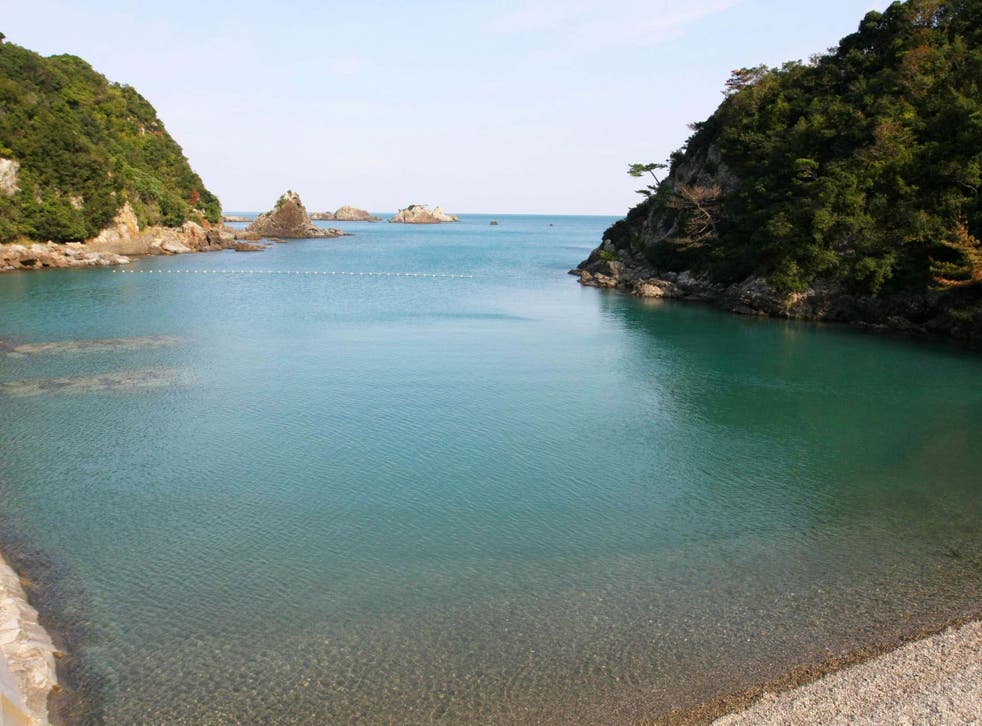 Japan's controversial annual dolphin hunt is underway in waters close to the coastal village of Taiji.
During the hunt, which has been carried out for decades, the animals are rounded up and driven into shallow waters where they are trapped by nets, before being slaughtered with knives.
Most of them are then butchered for their meat, but some dolphins are sold to marine parks.
The hunt began on Sunday, but the first 12 boats which left the port returned with no catch, according to local media. However, on Monday, crews caught and killed five Risso's dolphins – a species closely related to pilot whales.
The practice is criticised as cruel by campaign groups which say the dolphins can take up to 30 minutes to die by drowning or suffocation.
World's most endangered animals

Show all 17
Conservation organisation The Dolphin Project, which is monitoring activities at Taiji and the "banger boats" which pursue the animals, tweeted: "After nearly four hours of hunting this morning, the banger boats found a small pod of Risso's dolphins. All five of the Risso's dolphins were slaughtered."
The overall quota for the hunt allows for more than 1,700 dolphins to be killed or captured over about six months.
There is now growing pressure on marine parks not to buy dolphins captured from the hunt.
"By doing business with the dolphin hunters, dolphinariums and marine parks are what keep the dolphin drive hunts going," The Dolphin Project tweeted on Monday.
A 2010 Oscar-winning documentary called The Cove detailed the practices and focused international attention to the annual hunt.
About 10 members of a Japanese animal-rights group gathered to protest at the port on Sunday.
The police and members of the Japanese coast-guard patrol the area during the hunting season.
"Thanks to the security, we can do [the hunting] with ease," Teruto Seko, head of the fisheries cooperative, told Japan Today.
The hunt comes weeks after Japan exited the International Whaling Commission and returned to commercially hunting whales for the first time since 1986.
The first whaling ships put out to sea at the beginning of July and the first catches have already been sold.
Hunting dolphins and other small cetaceans was not restricted by the terms of the IWC.
Register for free to continue reading
Registration is a free and easy way to support our truly independent journalism
By registering, you will also enjoy limited access to Premium articles, exclusive newsletters, commenting, and virtual events with our leading journalists
Already have an account? sign in
Join our new commenting forum
Join thought-provoking conversations, follow other Independent readers and see their replies