Dolphins risk injury and death by getting too close to humans, researchers fear
Animals become reliant on humans for scraps of food but close contact can expose them to dangers such as fishing hooks and outboard motors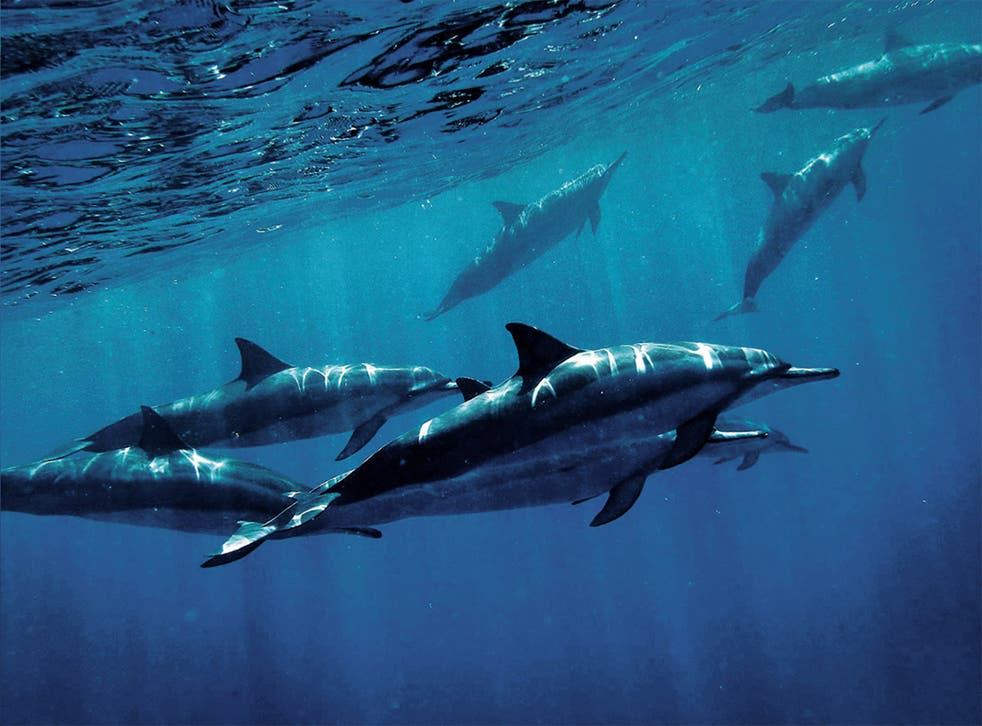 Wild dolphins are putting themselves at increasing risk of injury and death by getting too close to humans, say researchers.
Evidence suggests that rising numbers of bottlenose dolphins living off the Florida coast see humans as an easy meal ticket.
Whether being fed or scavenging human left-overs, the animals are exposed to serious danger as they venture near boats and fishing lines, it is claimed.
Analysis of more than 32,000 sightings in Sarasota Bay, Florida, showed a big increase in the proportion of dolphins conditioned to human interactions over 21 years.
The team led by Dr Fredrik Christiansen, from Murdoch University in Western Australia, wrote in the journal Royal Society Open Science: "More importantly, we found that conditioned dolphins were more likely to be injured by human interactions when compared with unconditioned animals.
"This is alarming, as conditioning could lead to a decrease in survival, which could have population-level consequences."
Between 1993 and 2014 the researchers identified 1,142 individual dolphins, of which 110 (9.6%) were dead by the end of the investigation.
Dolphins were classified as "conditioned" if they displayed behaviours such as patrolling, scavenging and begging near humans.
At the start of the study, only 25 of the sighted dolphins were conditioned. By 2014, this figure had risen to 190, or 16.6% of the total.
The researchers added: "We found that conditioned dolphins had a higher probability of being injured compared with unconditioned animals.
"These injuries are likely the result of dolphins spending more time in close proximity to humans, boats and fishing gear, where they risk injury from collision with boats and entanglement in, hooking by and/or ingestion of fishing gear."
The most incredible nature moments ever caught on camera

Show all 6
Previous work had shown that some fishing gear injuries, such as a dolphin having a hook embedded in its throat or lines wrapped around its "beak", often led to death.
There were also reports of dolphins being killed by boat strikes in Sarasota Bay.
In total, 75 of the studied dolphins suffered human-related injuries. More than a third of them died or were rescued.
PA
Join our new commenting forum
Join thought-provoking conversations, follow other Independent readers and see their replies