Donald Trump and US congress scrap rule that forced people not to dump coal mining debris into drinking water
Politicians scraped a rule that got rid of background checks for guns at the same time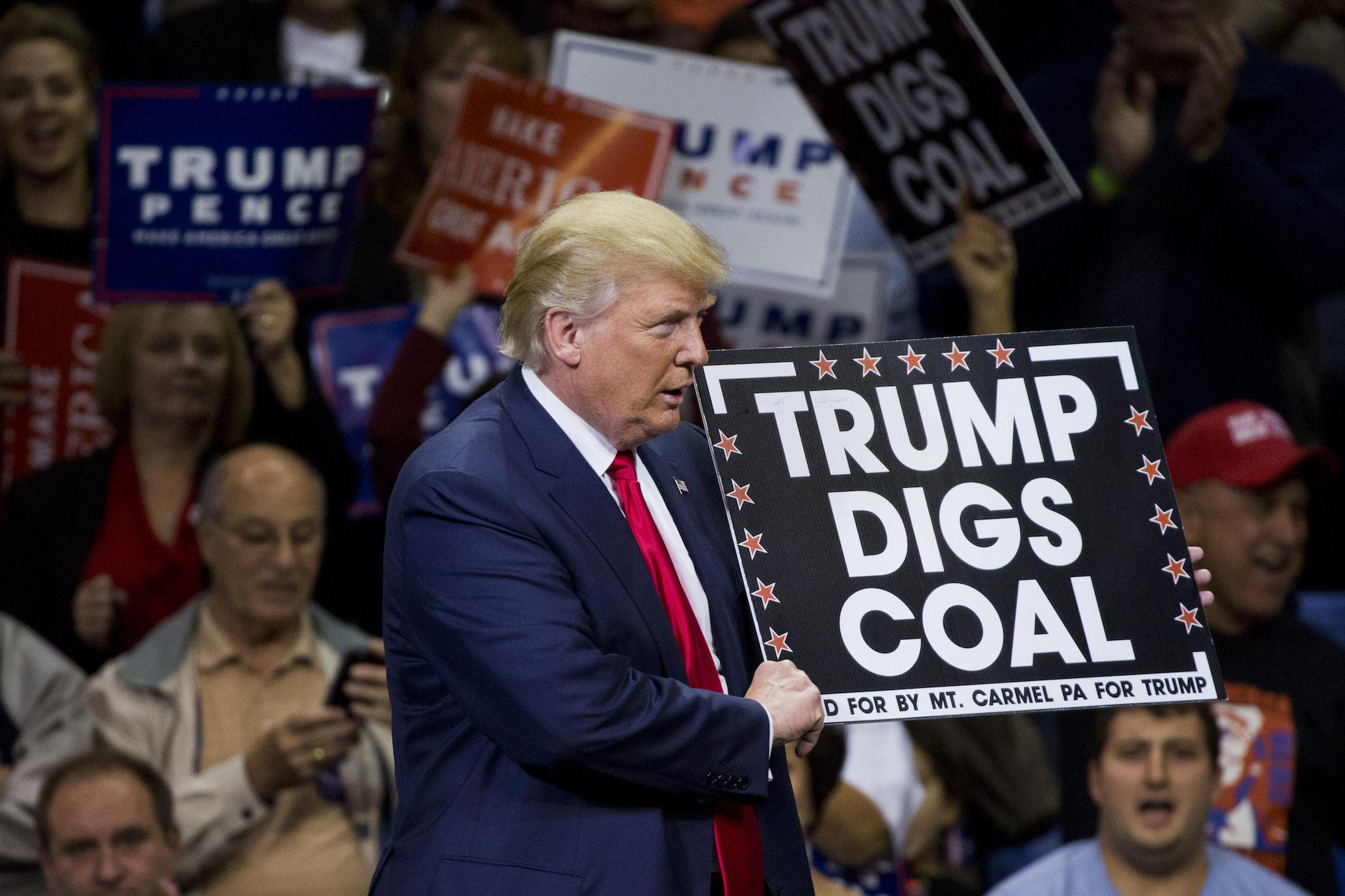 Republican politicians have scrapped a rule that stopped coal mining companies dumping their debris into people's drinking water.
The decision came alongside the scrapping of another rule that enforced extended background checks for gun purchases by some Social Security recipients with mental disabilities.
Donald Trump supports both measures and will sign both of them, the White House said.
The coal mining rule was introduced in December by the Interior Department, which said that it would protect 6,000 miles of streams and 52,000 acres of forests, preventing coal mining debris from being dumped into nearby waters. But Republican politicians in Congress claimed that it would also do away with thousands of coal-related jobs and was unnecessary, and so decided to scrap it.
The controversial orders Donald Trump has already issued
Show all 9
The vote was the first in a series of actions Republicans are expected to take in coming weeks to reverse years of what they call excessive regulation during President Barack Obama's tenure. Rules on fracking, federal contracting and other issues also are in the cross-hairs as the GOP moves to void a host of regulations finalized during Obama's last months in office.
Senate majority leader Mitch McConnell called the stream rule "an attack against coal miners and their families" and said it would have threatened coal jobs and caused major damage to communities in Kentucky and other coal-producing states.
"The legislation we passed today will help stop this disastrous rule and bring relief to coal miners and their families," McConnell said.
Democrats called the vote an attack on clean water and a clear win for big coal-mining companies and other polluters.
Senator Maria Cantwell, a Democrat, said the stream rule had nothing to do with the decline of coal, which faces stiff competition from cheap natural gas.
Republicans are employing a rarely used tool to roll back some of the rules issued in the final months of Obama's tenure. The Congressional Review Act provides a temporary window for a simple majority of both chambers to invalidate a rule. The president has to sign the disapproval measure for the regulation to be deemed invalid.
Additional reporting by Associated Press
Join our commenting forum
Join thought-provoking conversations, follow other Independent readers and see their replies