Donald Trump will scrap Barack Obama's plan to halt global warming, reveals EPA chief Scott Pruitt
Activists have vowed to fight the President's new order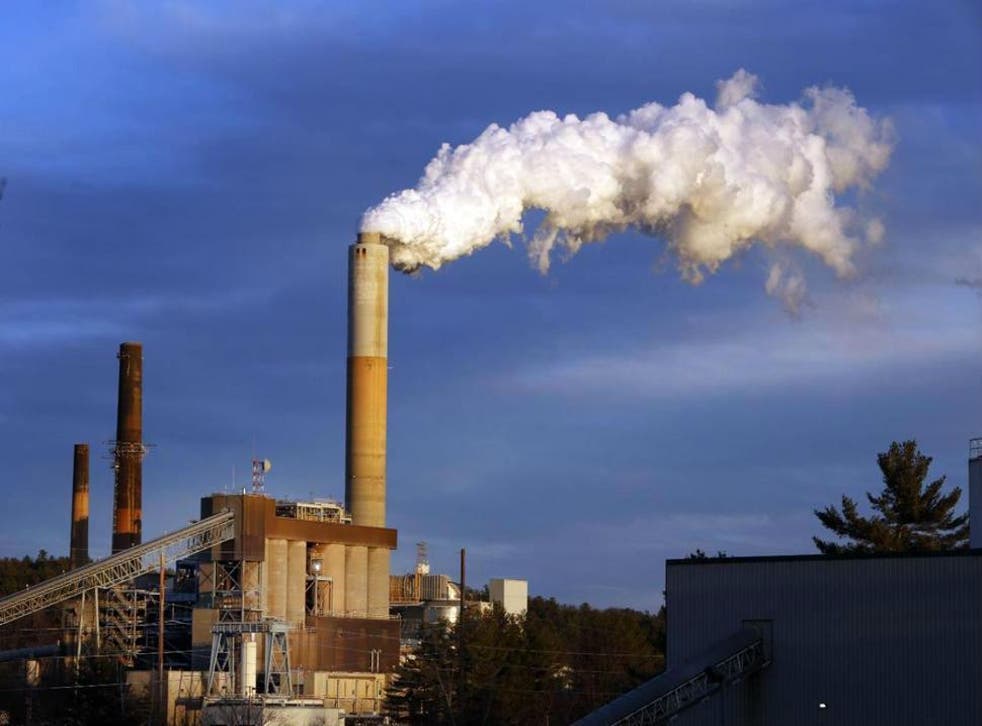 Environmentalists have denounced a plan by Donald Trump – who has said climate change is a hoax – to sign an executive order that will take apart his predecessor's efforts to try and slow the warming of the planet.
The head of the Environmental Protection Agency (EPA), Scott Pruitt, said the order will undo Barack Obama's Clean Power Plan, an environmental regulation that restricted greenhouse gas emissions at coal-fired power plants. The 2015 regulation has been on hold since last year while a federal court hears an appeal filed by Republican-controlled states and more than 100 companies.
Over the weekend, Mr Pruitt said Mr Trump's plan would help create jobs and lower the cost of electricity.
"We've penalised ourselves through lost jobs while China and India didn't take steps to address the issue internationally," he told ABC News.
But environmentalists have condemned the proposal, saying the move will not only undo more than an a decade of fighting climate change, but will also not provide the sort of jobs Mr Trump has said he will create.
"Trump's trying to undo more than a decade of progress in fighting climate change and protecting public health," said David Doniger, director of the climate and clean air programme at the Natural Resources Defence Council.
Bill Nye to Bernie Sanders: The effects of Trump's climate change denial could be catastrophic
"But nobody voted to abandon America's leadership in climate action and the clean-energy revolution. This radical retreat will meet a great wall of opposition."
Bloomberg News said Mr Trump's plan involved some measures that would be undertaken immediately and said that could take years to be completed.
The order will compel federal agencies to quickly identify any actions that could burden the production or use of domestic energy resources, including nuclear power, and then work to suspend, revise or rescind the policies unless they are legally mandated, it said.
It will also remove two Obama-era directives that gave consideration of climate change a prominent role in federal rule making.
One advised government agencies to factor climate change into environmental reviews.
The other, called the "social cost of carbon", considered the potential economic damage from climate change.
Activists have vowed to fight the move, which they say will not create the high-paying industrial jobs that Mr Trump had vowed during the election campaign to bring back to America.
"By turning his back on US climate action, the Trump administration is threatening Americans' health and the country's economic prosperity. This will also diminish the United States' standing in the world," said Sam Adams, US director of the World Resources Institute.
"Like many of the President's early actions, the consequences of these policies directly contradict many of his campaign promises. Trump considers himself a champion for cutting waste, yet he is undermining a range of energy efficiency measures that would do precisely that."
He added: "The result will be steeper energy bills and dirtier air. This is not what Americans want."
Join our new commenting forum
Join thought-provoking conversations, follow other Independent readers and see their replies