Donald Trump faces 'battle of the bumblebee' court case after delaying moves to protect rare species
'This bee is one of the most critically endangered species in the country and we can save it – but not if the White House stands in the way'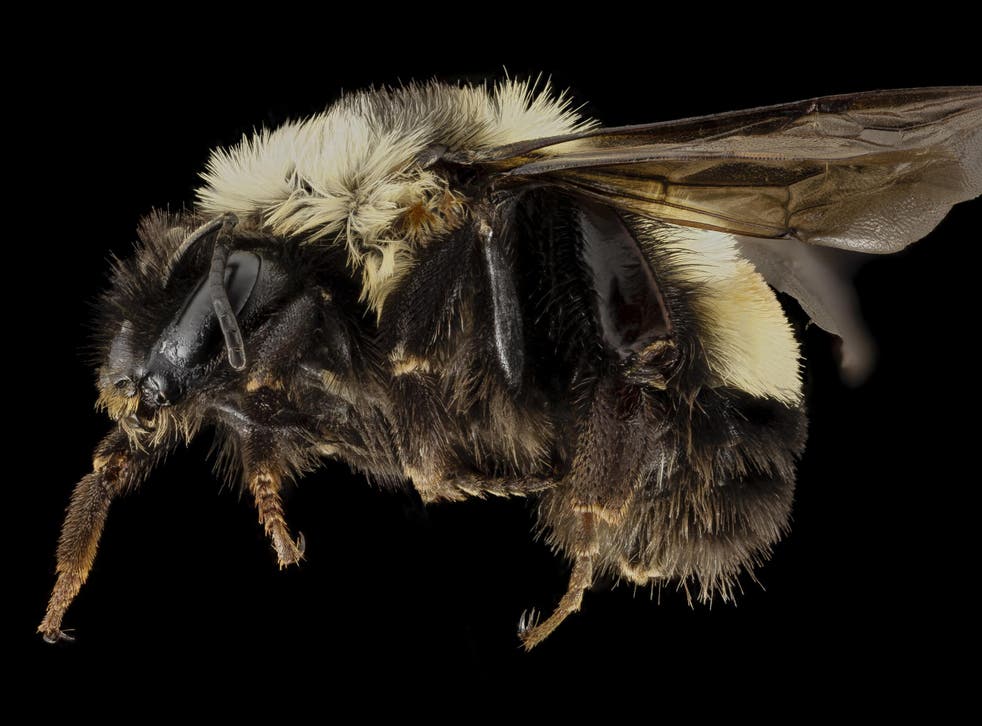 Donald Trump is facing legal action over a decision to delay putting the first species of bumblebee on the official list of endangered species in the US.
Under President Barack Obama, plans were put in place to recognise the plight of the rusty-patched bumblebee (Bombus affinis) by giving it protection under the Endangered Species Act.
But, amid a slew of controversial policy announcements such as the attempt to ban immigration from seven mainly Muslim countries, Mr Trump's administration also decided to delay the listing of the rare bee.
That prompted the Natural Resources Defence Council (NRDC) to take legal action, arguing Trump officials had acted "illegally".
The NRDC's senior attorney, Rebecca Riley, told the Truthout website: "The science is clear – this species is headed toward extinction, and soon.
"There is no legitimate reason to delay federal protections.
"This bee is one of the most critically endangered species in the country and we can save it – but not if the White House stands in the way."
The rusty-patched bumblebee has lost nearly 90 per cent of its range over the past 20 years.
​Leda Huta, executive director of the Endangered Species Coalition, stressed its importance to the rural economy.
"[It is] not just a lovely little bee, it is a pollinator of wildflowers, fruits, and other crops," she told Truthout.
"If the Trump administration can't make room for a bumblebee that directly benefits humans, we are very concerned about what that means both for the bee and for all endangered species."
The US Fish and Wildlife Service issued a "notice of delay" just a day before the listing was due to come into force.
Animals in decline

Show all 8
The agency said the delay was only due to last until 21 March and was not expected to have an impact on the species.
It added it was working on "a recovery plan to guide efforts to bring this species back to a healthy and secure condition".
Join our new commenting forum
Join thought-provoking conversations, follow other Independent readers and see their replies