Donald Trump's climate change denial guru says US President faces 'impending disaster'
'The new president doesn't have long before inertia sets in,' Myron Ebell tells private meeting
Ian Johnston
Environment Correspondent
Tuesday 23 May 2017 11:58 Comments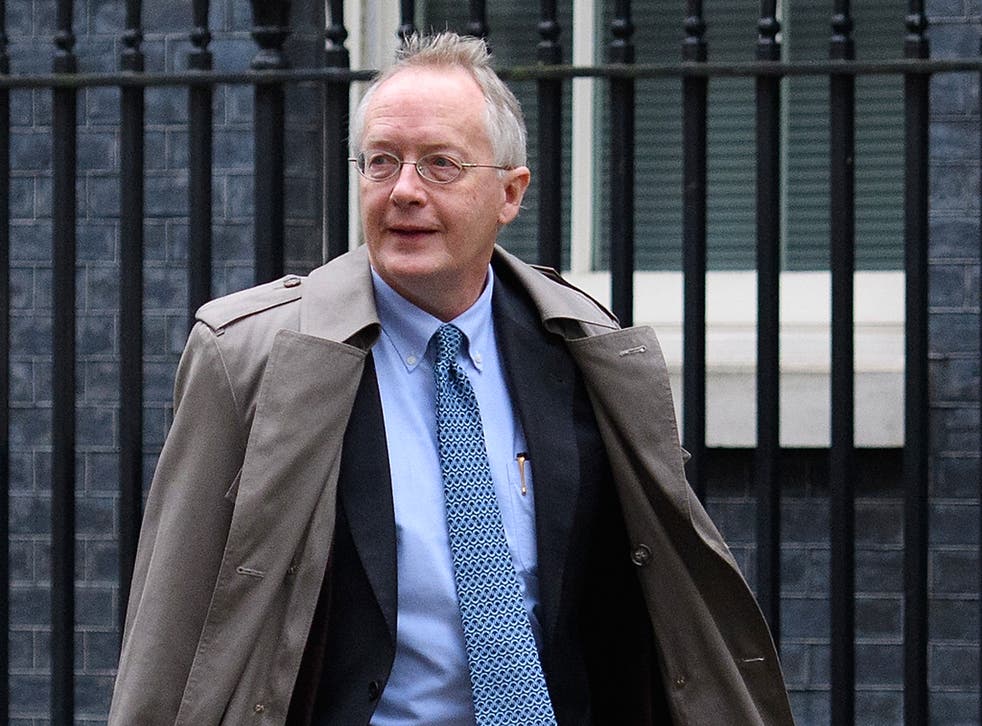 Donald Trump's administration is facing "impending disaster" because of its failure to ditch policies designed to reduce global warming, according to a former aide who is a leading climate science denier.
Myron Ebell was in charge of the US Environmental Protection Agency (EPA) during the transition from Barack Obama's presidency to Mr Trump's and was important enough to be granted a visit to Downing Street after Republican billionaire took office.
He used the trip to trumpet the "benefits of higher carbon dioxide levels and of [global] warming", saying they were "completely minimised by the alarmist community" – meaning virtually all scientists.
He also confidently told reporters that the US would withdraw from the Paris Agreement on climate change.
However Mr Trump has repeatedly delayed making a decision on Paris with leading figures in his administration, such as Defence Secretary James Mattis, Secretary of State and former oil industry mogul Rex Tillerson and his influential daughter, Ivanka Trump, all in favour of remaining a signatory.
Mr Ebell, who is director of the Centre for Energy and Environment at the Competitive Enterprise Institute and chair of the Cooler Heads Coalition, appears to have become frustrated at the pace of progress towards a full-scale climate denial stance, according to a recording of remarks he made to a private meeting of the conservative Jefferson Institute in Virginia in April.
The recording, obtained by Reuters, revealed Mr Ebell believed the President had made a number of mistakes that could, according to his mindset, delay cutting red tape.
"This is an impending disaster for the Trump administration," he told the audience.
Mr Ebell said quitting the Paris Agreement, which commits countries to trying to keep global warming as close to 1.5 degrees Celsius above pre-industrial levels as possible, and scrapping the EPA's recognition that carbon dioxide 'endangers' public health were the "two big outstanding issues".
"It's the first wave of things that are necessary to turn this country around, particularly in the heartland states," he said.
"The new president doesn't have long before inertia sets in."
Many might have expected Mr Ebell to welcome the appointment of Scott Pruitt as head of the EPA, given his track record of repeatedly suing the agency he know runs while he was Oklahoma's attorney-general and anti-scientific comments such as carbon dioxide does not have a warming effect.
However Mr Ebell described Mr Pruitt as an "imperfect choice", saying his "political ambition" might get in the way of overturning the EPA's endangerment finding.
And Mr Trump had, apparently, been too balanced in appointing his officials.
"He's got people on different sides and they are all fighting over who gets these jobs and nobody has the clout except the president to say, 'Hey fix this, let's get this done,'" Mr Ebell said.
Donald Trump's first 100 days: in cartoons

Show all 33
A spokesman for Mr Pruitt told Reuters he had been carrying out Mr Trump's executive orders and had led "about two dozen regulatory reform actions" since he took over at the EPA.
Contacted about his speech, Mr Ebell told the news agency: "Pruitt was an excellent choice to head the EPA, and minor disagreements aside, his recent actions have made me even more confident that he will be an outstanding administrator."
Register for free to continue reading
Registration is a free and easy way to support our truly independent journalism
By registering, you will also enjoy limited access to Premium articles, exclusive newsletters, commenting, and virtual events with our leading journalists
Already have an account? sign in
Register for free to continue reading
Registration is a free and easy way to support our truly independent journalism
By registering, you will also enjoy limited access to Premium articles, exclusive newsletters, commenting, and virtual events with our leading journalists
Already have an account? sign in
Join our new commenting forum
Join thought-provoking conversations, follow other Independent readers and see their replies