Donald Trump says it will be too expensive to fix global warming, despite admitting it's humanity's fault
The President-elect's new position was taken as a reversal, but his policy hasn't changed at all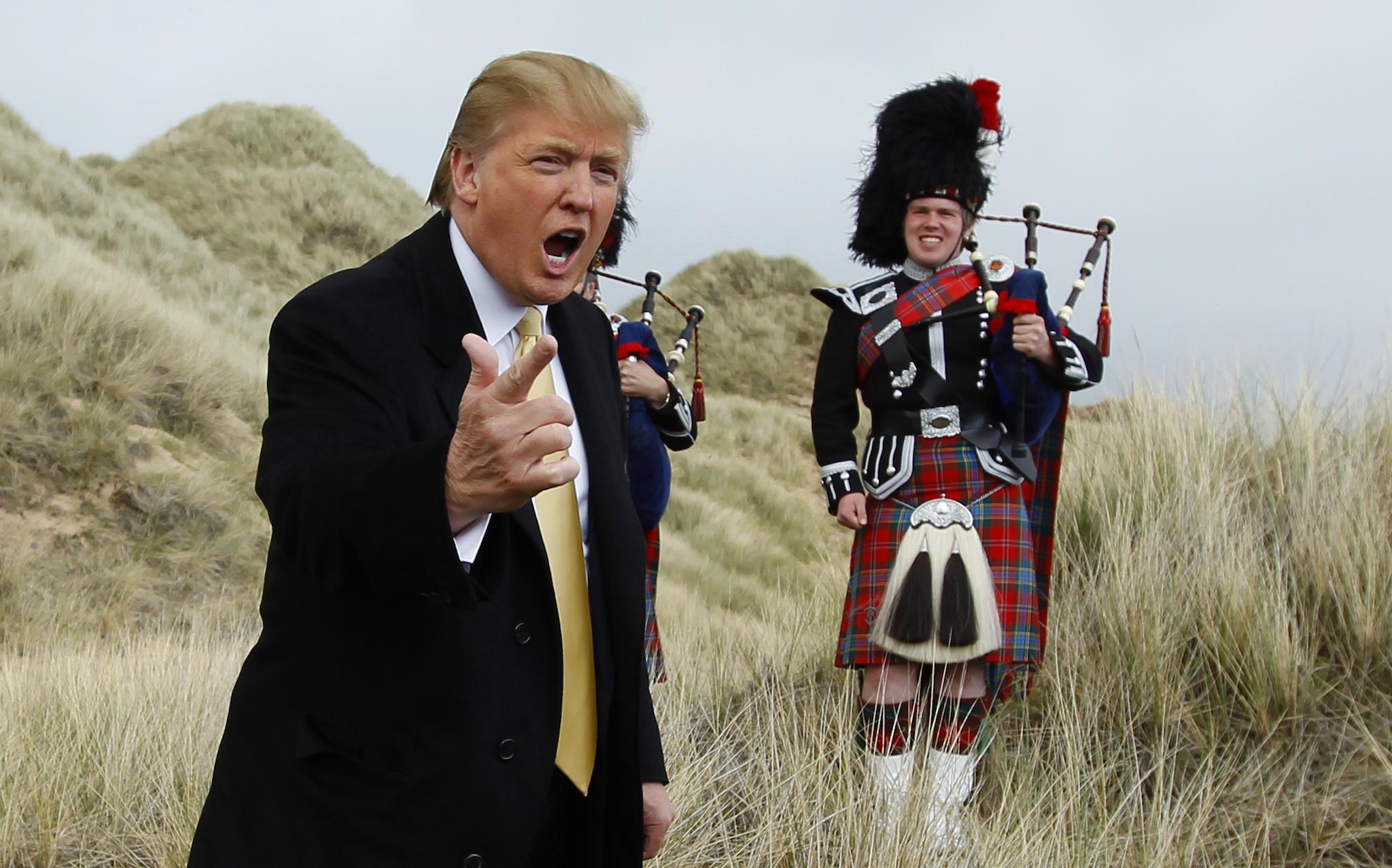 Donald Trump's U-turn on climate change might not actually lead to any work to preserve the environment, he has said.
The President-elect was heralded for changing his mind on global warming when he appeared to acknowledge that there was some connection between humanity and climate change.
But he has said that it may be too expensive for the country to actually carry out and that he is still going to pull the US out of important environment deals.
10 photographs to show to anyone who doesn't believe in climate change
Show all 10
Asked by the New York Time whether he thought human activity was changing the climate and whether he would be responding to that, Mr Trump appeared to indicate that he wouldn't because it would cost too much and make American companies uncompetitive.
"It also depends on how much it's going to cost our companies," he said, in response to questions about his climate policy. "You have to understand, our companies are noncompetitive right now."
He said that climate regulation was "becoming more and more of the reason" that those companies were finding it hard to compete with others from around the world.
"Because a lot of these countries that we do business with, they make deals with our president, or whoever, and then they don't adhere to the deals, you know that," he said. "And it's much less expensive for their companies to produce products. So I'm going to be studying that very hard, and I think I have a very big voice in it. And I think my voice is listened to, especially by people that don't believe in it. And we'll let you know."
Mr Trump said that he thought that might be some "connectivity" between humans and climate change. But he also pointed to common arguments made by those who deny that same connection, arguing that extreme weather might not be a threat because "we've had storms always" and that "the hottest day ever" was in the 19th century.
Even Mr Trump's remark about humanity's effect on the climate was hedged by a remark that it "depends on how much".
The President-elect has also said that he is still considering pulling the US out of the landmark climate accord that was made in Paris last year. That deal was seen as a huge step towards limiting the effects of global warming.
"I'm looking at it very closely," he said in response to a question about whether the US would drop out of the accord. "I'll tell you what. I have an open mind to it. We're going to look very carefully. It's one issue that's interesting because there are few things where there's more division than climate change."
Donald Trump outlines plans for first 100 days in office
People advising Trump's transition team on energy and environment issues said they were caught off guard by his remarks.
Trump was also reported to have affirmed in the interview held two weeks after the election that human activity and global warming may be linked. "I think there is some connectivity," he said. "Some, something. It depends on how much."
If he doesn't change course, Trump would become the only head of state on the planet to deny the reams of scientific evidence that the Earth is warming, according to a Sierra Club compilation of public statements by the leaders of the 195 nations recognized by the State Department.
That's a significant shift from Trump's past statements that climate change is a "hoax" perpetrated by the Chinese to make U.S. manufacturing less competitive. Trump has also cited winter cold snaps as evidence that climate change is a "con job" and a "myth."
"The entire country is FREEZING — we desperately need a heavy dose of global warming, and fast! Ice caps size reaches all time high," Trump tweeted during a 2014 blizzard.
Despite his public stance as a politician, there is evidence that Trump the billionaire businessman was already hedging his bets. Earlier this year, the Trump International Golf Links and Hotel in Ireland cited the threat of sea-level rise in a permit application to build a nearly two-mile-long stone wall between it and the Atlantic Ocean.
Additional reporting by agencies
Join our commenting forum
Join thought-provoking conversations, follow other Independent readers and see their replies