Donald Trump inauguration: Climate change concerns in US hit record levels
'Despite the election of a president who has described global warming as a hoax, Americans are increasingly convinced global warming is happening'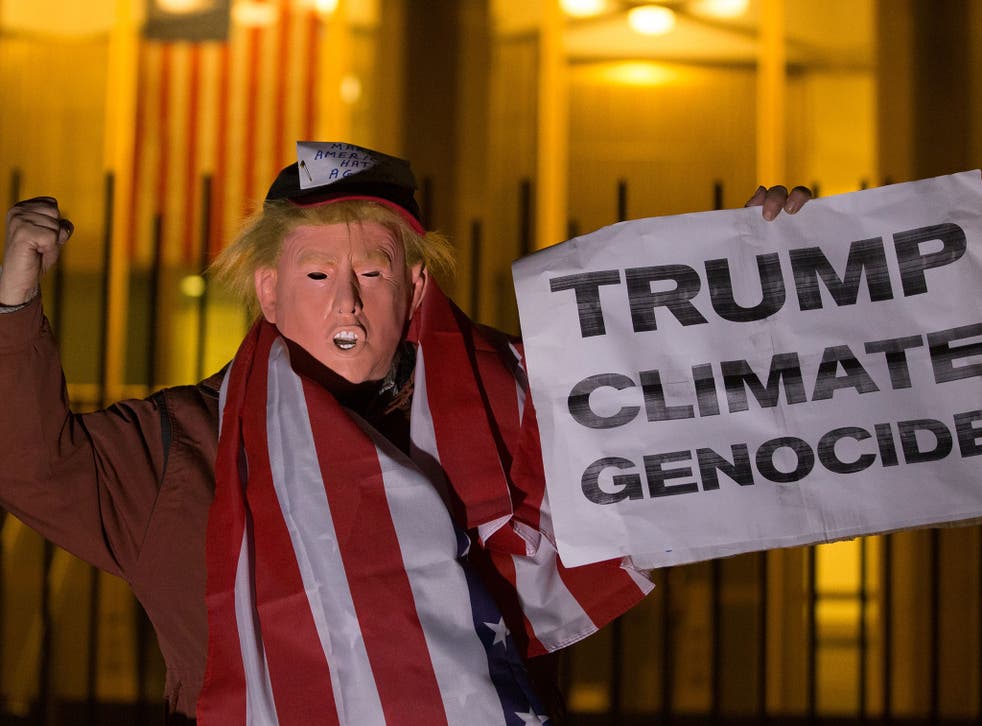 Concern about climate change in America has returned to record levels as global warming denier Donald Trump becomes the 45th US President, according to a new poll.
The survey found 61 per cent were either "very" or "somewhat" concerned by the rising temperatures, Business Green reported. This is just short of the record figure of 62 per cent in 2008.
And the idea that climate change — already linked to increases in the number of severe storms, floods, droughts and deadly heatwaves — will harm people alive today has gained ground.
The poll, by the Yale Programme on Climate Change Communication and the George Mason University Centre for Climate Change Communication, found 46 per cent believed their own family would be harmed, up by five percentage points since 2015.
And 59 per cent thought other Americans would suffer because of climate change, up 10 points, while 65 per cent believed people in developing countries would be harmed, up 12 points.
Dr Anthony Leiserowitz, of Yale University, who worked on the survey, said: "Despite the election of a president who has described global warming as a hoax, Americans are increasingly convinced global warming is happening and are more worried about it.
"This indicates that on this issue, there is a growing gap between the views of the American public and the incoming Trump administration."
A recent study found the US would witness 'dangerous' climate change — estimated to kick in after a rise of about 2C — about 10 to 20 years before the global average reaches that point.
The heavily populated US north-east is expected to have warmed by 3C when the rest of the world reaches 2C.
The poll, of more than 1,200 people in the US, found 55 per cent backed the idea that human activity was causing the climate to change, once again the highest level since 2008.
About 60 per cent said the issue was "extremely", "very" or "somewhat" important on a personal level.
10 photographs to show to anyone who doesn't believe in climate change

Show all 10
Mr Trump has suggested he will withdraw the US from the Paris Agreement on climate change.
But the poll found this could be unpopular among voters — 69 per cent thought the US should remain a signatory to the international deal, while just 13 per cent backed scrapping it.
And 70 per cent said they favoured restrictions on the amount of emissions from coal-fired power plants — for climate change and health reasons — even if this meant they had to pay more for their electricity.
Dr Edward Maibach, of George Mason University, said: "Americans across party lines support participating in the Paris international agreement, limiting carbon pollution from coal-fired power plants, and using regulations and/or taxes to limit global warming."
Join our new commenting forum
Join thought-provoking conversations, follow other Independent readers and see their replies