Donald Trump's US-Mexico border wall is major threat to wildlife, scientists warn
'Many hundreds of miles of border wall and the accompanying construction and maintenance infrastructure would be a crime against biodiversity'
Josh Gabbatiss
Science Correspondent
Tuesday 24 July 2018 18:12 Comments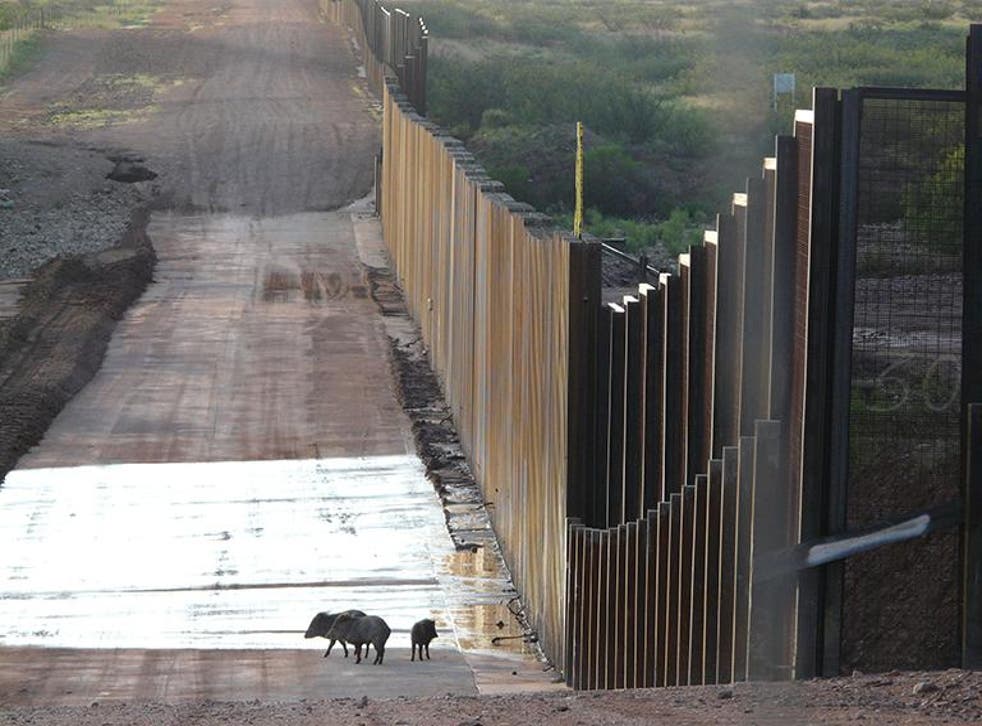 Thousands of scientists have supported a call to recognise the harm Donald Trump's border wall will have on native wildlife along the US-Mexico border.
The borderlands are home to more than 1,500 native plant and animal species, and cover some of North America's most biologically diverse areas.
Placing a physical barrier between the two nations, will destroy this unique habitat, block species migrations and drive others to regional extinction, the scientists have argued.
Creatures singled out as particularly threatened include Mexican grey wolves, jaguars and Sonoran pronghorns.
In their paper, published in the journal BioScience, the authors "call on fellow scientists to join us in expressing unified concern over the border wall's negative impacts on wildlife and habitat and binational collaboration in conservation and scientific research".
Professor Paul Ehrlich, a Stanford University conservation biologist who co-authored the paper, noted that extinction in a risk wherever a large-scale construction project is taking place.
"Every time you see a strip mall, airport or housing development being constructed, you can be sure biodiversity is suffering," he said. "Many hundreds of miles of border wall and the accompanying construction and maintenance infrastructure would be a crime against biodiversity."
Colombian reserve becomes world's largest rainforest national park

Show all 12
Nearly 3,000 scientists have endorsed the call for the US Congress to ensure that the Department of Homeland Security (DHS) follows environmental laws when constructing border walls.
In 2005, the DHS was granted the authority to waive laws such as the Endangered Species Act that slow the construction of border fences.
The scientists also urged the DHS to identify species threatened by barrier construction and take action to preserve them.
This could include fences that allow animals to pass through where possible and purchasing replacement habitat for animals when habitat destruction cannot be avoided.
Another Stanford researcher, Professor Rodolfo Dirzo, emphasised the "global responsibility" for the US-Mexico borderlands, which contain a unique blend of creatures from both temperate and tropical regions.
Professor William Ripple, an ecologist at Oregon State University and another of the paper's authors, added: "The border extends about 3,200 kilometres and bisects many important habitat types from desert to forest to scrublands to mountain ranges," said
"These are important wildlife habitats, high in biological diversity, that span both sides of the border. I hope national leaders will listen to our conservation message."
Register for free to continue reading
Registration is a free and easy way to support our truly independent journalism
By registering, you will also enjoy limited access to Premium articles, exclusive newsletters, commenting, and virtual events with our leading journalists
Already have an account? sign in
Join our new commenting forum
Join thought-provoking conversations, follow other Independent readers and see their replies