Every mention of global warming and climate change deleted from the White House website as Donald Trump arrives
The only mention of the environment is in relation to a commitment to clean the air and water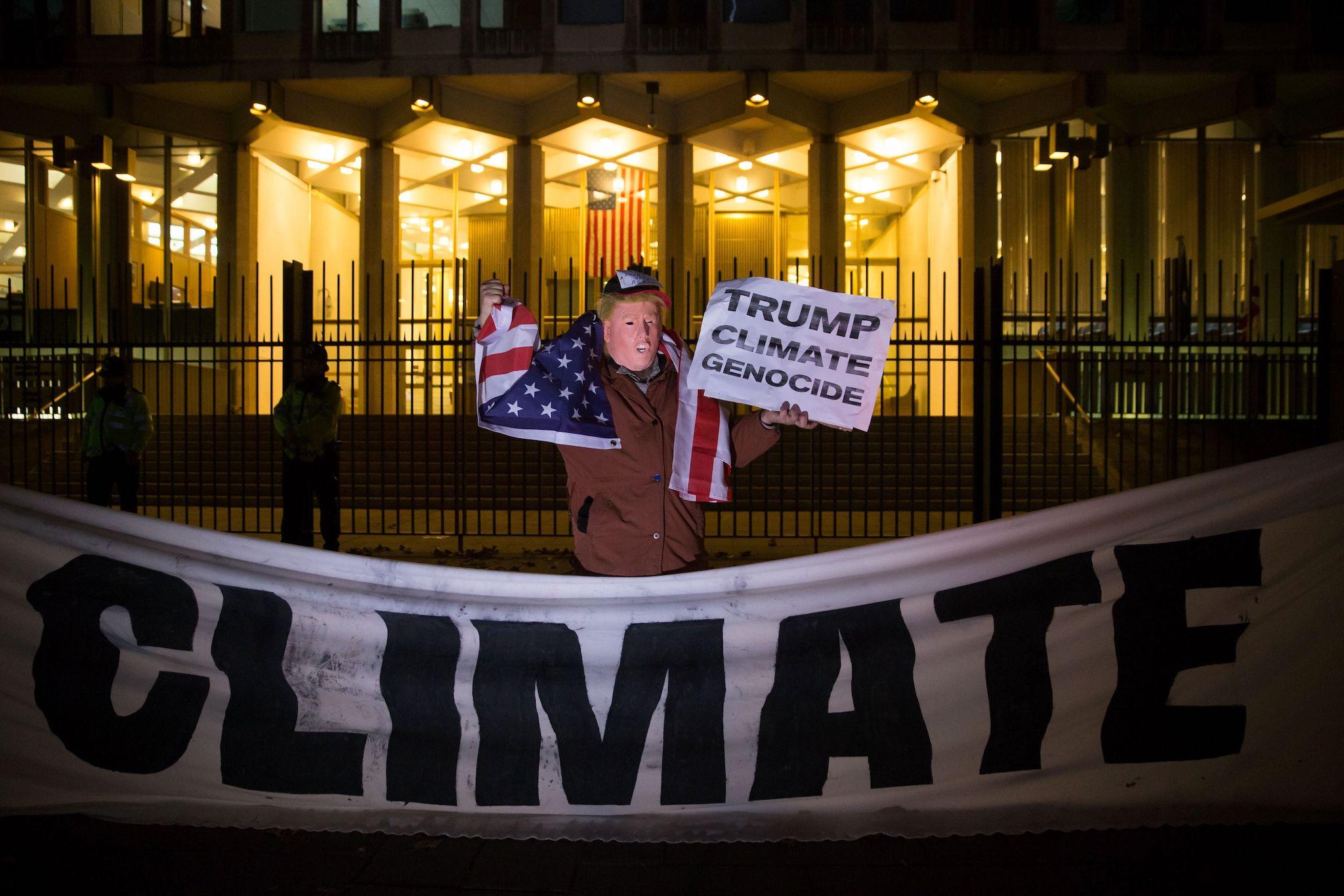 Donald Trump's administration have removed all mentions of climate change from the White House website.
They have been replaced by a new energy plan that makes no mention of global warming and commits only to helping reduce the prices paid by Americans for their energy.
Before Barack Obama's team handed over the website, a number of pages made explicit reference to his work responding to climate change. Chief among those was a page celebrating the Climate Action Plan, a landmark deal announced by Obama in 2013 that looked to respond to the challenge of climate change.
Trump Inauguration protests around the World
Show all 14
But President Trump has committed to remove that plan and the regulation attached to it, as part of a commitment to save money for Americans and to get rid of policies that he believes to be unnecessary.
That pledge is made as one of six "Issues" on the site, which also include President Trump's policies on jobs, military, law enforcement and trade deals.
The only mention of the environment is a reference to cleaning the air and sea.
"Lastly, our need for energy must go hand-in-hand with responsible stewardship of the environment," the page reads. "Protecting clean air and clean water, conserving our natural habitats, and preserving our natural reserves and resources will remain a high priority."
The document also says that President Trump will "refocus" the Environmental Protection Agency "on its essential mission of protecting our air and water". That is apparently a reference to a commitment to stop working on any projects related to climate change or global warming.
Join our commenting forum
Join thought-provoking conversations, follow other Independent readers and see their replies