Donald Trump wins: Shares plummet for biggest wind turbine company as result throws renewable energy future into doubt
President elect has pledged to back fracking and coal but manifesto makes no mention of green power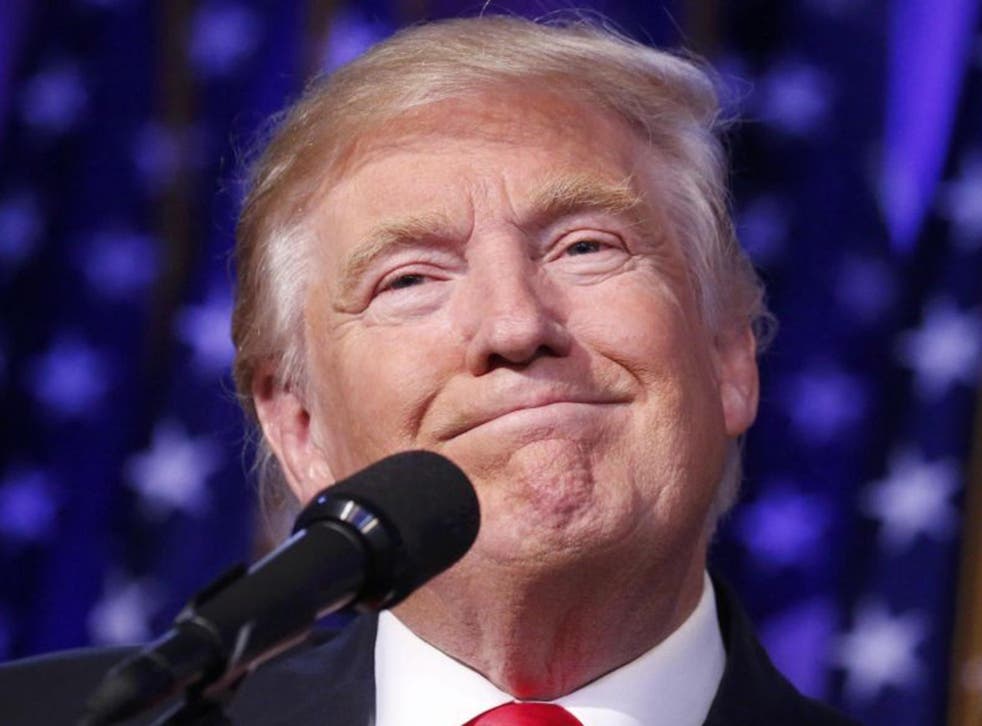 Shares in the world's biggest maker of wind turbines plunged amid fears that a Donald Trump presidency will be disastrous for the renewable energy industry.
Danish firm Vestas fell as much as 14 per cent before regaining some losses to trade 6.6 per cent lower at 440.20 kroner (£52.60). Vestas shares had already lost ground as the race tightened in the days before the vote.
Wind turbines are given generous subsidies in the US, as the world's biggest per-capita polluter attempts to reduce its carbon output. However, Mr Trump's aggressively pro-business, anti-government stance puts any government assistance under threat.
Mr Trump's manifesto promises an "energy revolution" which he will bring about by unleashing "America's $50 trillion in untapped shale, oil, and natural gas reserves, plus hundreds of years in clean coal reserves".
Mr Trump has also committed to "open onshore and offshore leasing on federal lands, eliminate moratorium on coal leasing, and open shale energy deposits" and, "encourage the use of natural gas and other American energy resources that will both reduce emissions but also reduce the price of energy and increase our economic output."
The manifesto goes on to say that Mr Trump will "reduce all barriers to responsible energy production," leading to cheaper energy, an example of which it cites as Barack Obama's standards designed to reduce methane emissions.
Removal or reduction of renewable subsidies would hit Vestas and other green energy companies severely.
President Donald Trump life in pictures

Show all 16
"The Vestas share reaction is a result of concerns that Trump will focus more on fossil fuels," Otto Friedrichsen, equity strategist at Formuepleje, said. "Now there's concern how Vestas will perform in the US under a president who'll be more interested in looking out for the country's coal industry."
According to an Ernst & Young LLP survey published last month, the US stands to lose its position as the top-ranked renewable-energy market for investors under a Trump administration.
Mr Trump has made clear "he hates wind turbines and will do what he can to fight them," Jacob Pedersen, head of equity analysis at Sydbank, said earlier this month.
Register for free to continue reading
Registration is a free and easy way to support our truly independent journalism
By registering, you will also enjoy limited access to Premium articles, exclusive newsletters, commenting, and virtual events with our leading journalists
Already have an account? sign in
Register for free to continue reading
Registration is a free and easy way to support our truly independent journalism
By registering, you will also enjoy limited access to Premium articles, exclusive newsletters, commenting, and virtual events with our leading journalists
Already have an account? sign in
Join our new commenting forum
Join thought-provoking conversations, follow other Independent readers and see their replies