Trump administration unveils plan to sell 73 million acres in the Gulf of Mexico for oil and gas exploration
Obama approved a similar sale while he was president
Tom Batchelor
Thursday 09 March 2017 02:15 Comments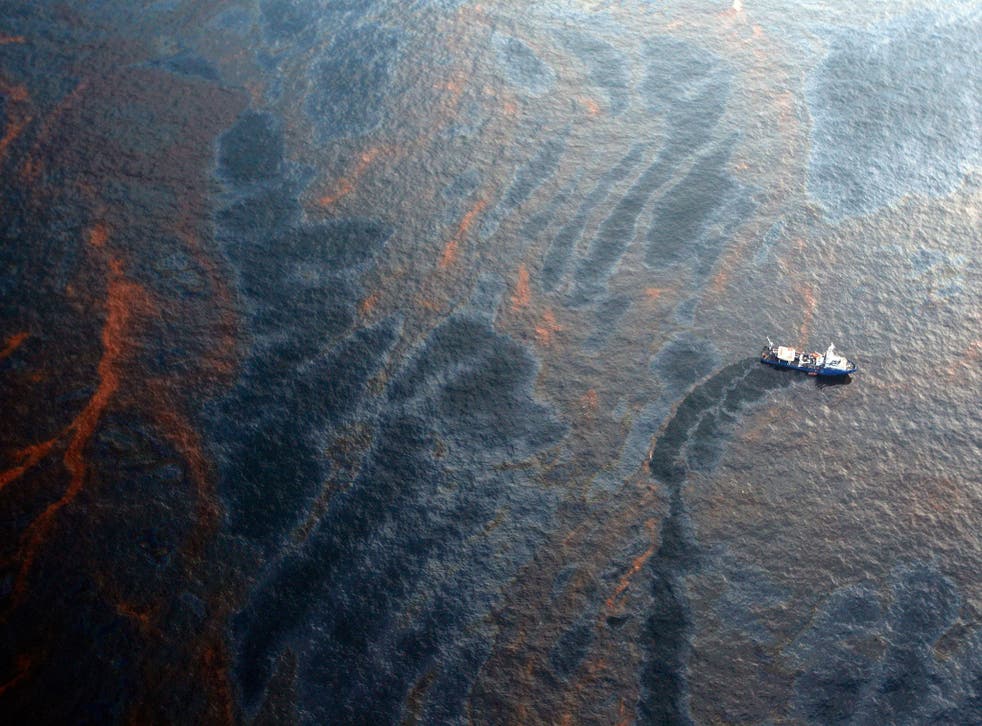 Donald Trump's pledge to free America from dependence on foreign oil has accelerated after his administration unveiled plans to sell off 73 million acres of water in the Gulf of Mexico for oil and gas exploration.
The US Interior Department released a statement saying it would offer offshore Texas, Louisiana, Mississippi, Alabama, and Florida for development.
The proposed sale, scheduled for August, would include all available un-leased areas in federal waters in the Gulf.
"Opening more federal lands and waters to oil and gas drilling is a pillar of President Trump's plan to make the United States energy independent," Interior Secretary Ryan Zinke said.
The sale is expected to yield between 0.211 to 1.118 billion barrels of oil and from 0.547 to 4.424 trillion cubic feet of gas.
Oil reserves as close as three miles from the US coastline could be tapped.
Walter Cruickshank, the acting director of Interior's Bureau of Ocean Energy Management, claimed the sale would "ensure both orderly resource development and protection of the environment".
Underneath the Atlantic Ocean: Stunning video shows deepwater
Barack Obama's administration gave the green light to a similar proposal to lease tens of millions of acres of oil and gas-rich territory in the Gulf.
But the former president was forced to ban oil drilling along America's Atlantic coastline after mounting pressure from environmental groups and the Pentagon, who feared offshore oil rigs would interfere with naval operations.
The area was hit by a major environmental disaster in 2010 when a BP-operated rig spilt 4,900,000 barrels of oil into the surrounding waters.
The Deepwater Horizon incident made drilling in the Gulf hugely controversial.
Mr Trump's 'America First Energy Plan', published on the White House website within hours of his inauguration, promised to "take advantage of the estimated $50 trillion (£41 trillion) in untapped shale, oil, and natural gas reserves, especially those on federal lands that the American people own".
Register for free to continue reading
Registration is a free and easy way to support our truly independent journalism
By registering, you will also enjoy limited access to Premium articles, exclusive newsletters, commenting, and virtual events with our leading journalists
Already have an account? sign in
Join our new commenting forum
Join thought-provoking conversations, follow other Independent readers and see their replies