Half of the world's donkey population could be killed in next five years amid surge in demand for Chinese medicine
Demand for a so-called 'health product' eijao made from the animal's skins is soaring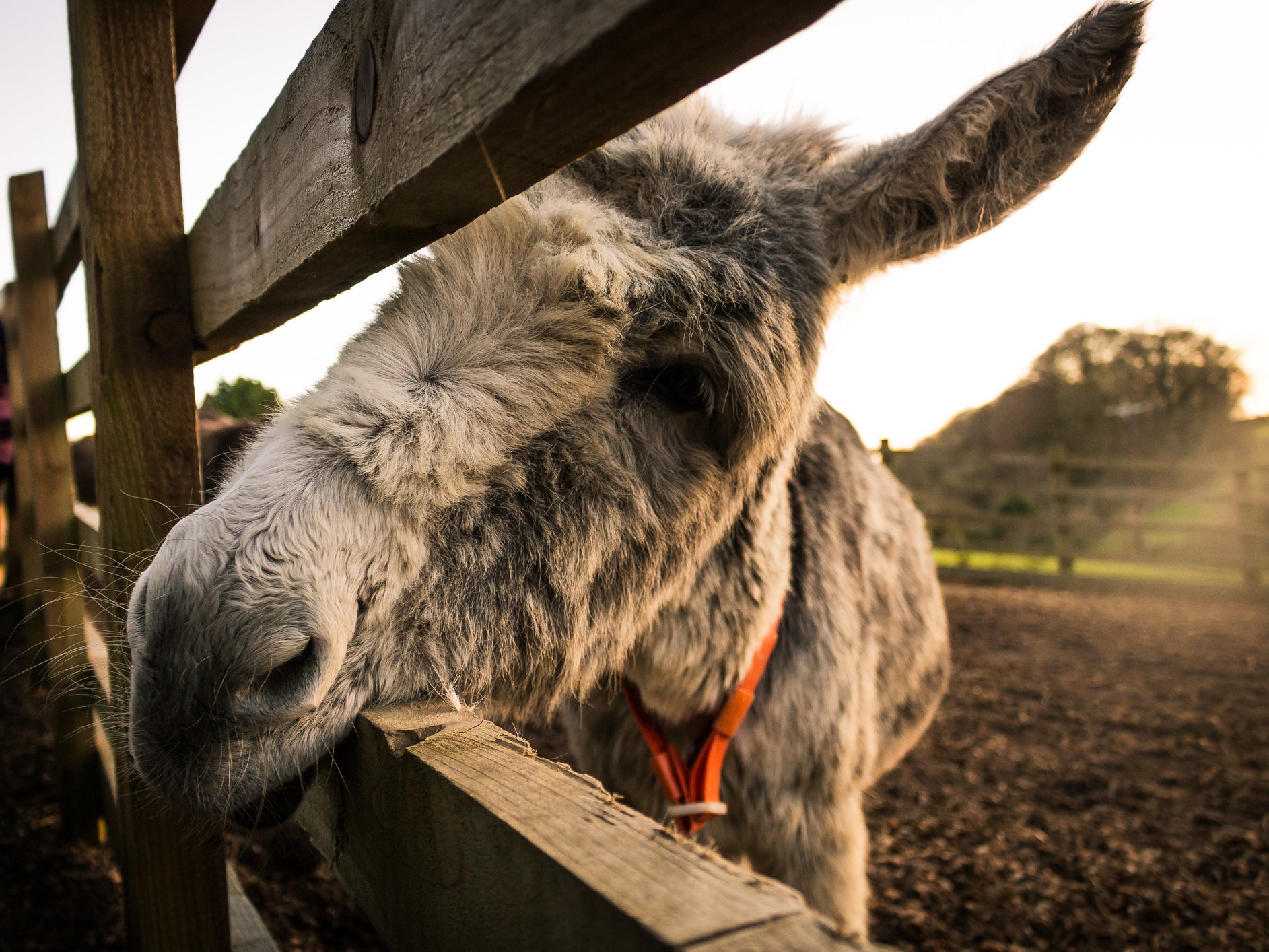 As many as half the global population of donkeys could be wiped out in just five years, due to a surge in demand for their hides, which are used in traditional Chinese medicine.
Populations are reportedly collapsing in countries across Africa, South America and Asia, with animals including sick mares and foals being stolen, illegally transported and killed, according to a report from the international charity The Donkey Sanctuary.
The organisation has warned the species is now "in a state of global crisis", as traders target their skins to export as an ingredient for eijao – donkey hide glue, a popular health product in China – though one without any medical evidence behind its utility.
Increasing demand for ejiao has led to an unsustainable number of donkeys being slaughtered, and the emergence of criminal gangs kidnapping the animals for their hides, which are sold in their millions every year.
The Donkey Sanctuary report reveals the supply of donkey skins is currently unable to meet demand in China, which uses around 4.8 million hides per-year for ejiao production. As a result, traders in Africa, Asia and South America are exporting additional skins to China.
World's most endangered animals
Show all 17
Donkey populations in China have collapsed by 76 per cent since 1992. And since 2007 populations have declined by 28 per cent in Brazil, by 37 per cent in Botswana and by 53 per cent in Kyrgyzstan.
With just under five million skins needed every year for ejiao production, the industry would require more than half the world's current donkeys over the next five years to meet demand.
The demand for donkeys is also driving an animal welfare crisis, with the potential to spill over into becoming a human disease issue as poor hygiene in slaughterhouses has seen a rise in dangerous pathogens including anthrax alongside equine diseases such as strangles and equine flu.
The report says many skin trade donkey handlers have little or no training in animal handling, often resorting to cruel and illegal methods of controlling donkeys such as kicking, dragging and the use of spiked sticks called goads.
Conditions in many of the donkey slaughterhouses are appalling. One slaughterhouse in Kenya was immediately closed after witnesses recorded footage of dead and dying donkeys some with open, maggot-infested wounds. Foetuses were also seen as well as skinned carcasses dumped next to live donkeys awaiting slaughter.
The slaughterhouse has since reopened.
In Bahia, in north-eastern Brazil, 800 donkeys were found starving to death in holding pens alongside hundreds of rotting carcasses which had polluted their only water source.
The charity has also discovered links between the donkey skin trade and other serious wildlife crime, with some traders offering donkey skins for sale on online platforms that are also selling illegal wildlife products including ivory, pangolin scales and rhinoceros horn. In one instance, tiger skins were found hidden underneath donkey skins.
Mike Baker, chief executive of The Donkey Sanctuary, said: "This is suffering on an enormous and unacceptable scale. This suffering is not just confined to donkeys as it also threatens the livelihood of millions of people.
"The skin trade is the biggest threat to donkey welfare we have ever seen. Urgent action needs to be taken."
Join our commenting forum
Join thought-provoking conversations, follow other Independent readers and see their replies