Drought followed by brain: How climate change spurred evolution of human intelligence
Scientists show shifts from dry to wet and back in East Africa's Rift Valley caused the development of the human brain
Steve Connor
Wednesday 16 October 2013 21:58 Comments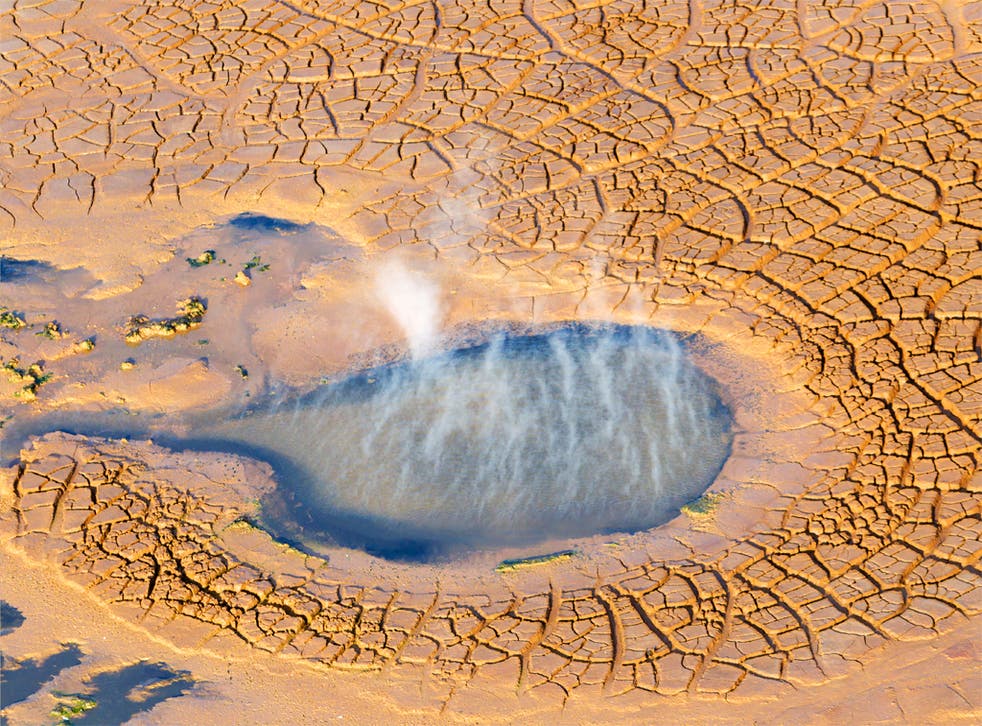 Humans evolved their very large brains in response to the dramatic shifts in the climate of East Africa, the cradle of humanity where man's ancestors are thought to have originated about two million years ago, a study has suggested.
Scientists have matched exceptionally wet periods and very dry periods in the East African Rift Valley to sudden spurts in the evolution of the hominid ancestors of Homo sapiens, which resulted in the evolution of the modern human brain.
Academics have long argued about what led to the unusually large brain of humans with its capacity for language, abstract thought and consciousness. The latest theory suggests it was triggered by the need to adapt to dramatic changes in the local environment of early man.
"It seems modern humans were born from climate change, as they had to deal with rapid switching from famine to feast - and back again - which drove the appearance of new species with bigger brains and also pushed them out of East Africa into Eurasia and South Africa," said Professor Mark Maslin of University College London, the co-author of the study published in the on-line journal Plos-One.
The Rift Valley is an extensive geological fault marked by mountains, lakes and fertile valleys. Many of the most important fossil remains of early humans have been unearthed in the region, leading to suggestions that it was the most important place for the early origins of man.
The study looked at climate change over the past 5 million years, where there have been large fluctuations between wet periods where lakes were far higher than they are today and dry periods where sand dunes formed in former lake beds.
The scientists found that there were relatively short periods lasting about 200,000 years when East Africa became very sensitive to the cyclical changes in the Earth's orbit around the Sun - known as Milankovitch cycles - which lead to global-scale changes to the climate, such as ice ages.
In East Africa, these orbital changes to the Earth led to rapid shifts between very dry and very wet periods of about 20,000 years, when typically the lake valleys repeatedly filled up with freshwater and then dried out several times, forcing the human inhabitants to move north or south.
"Due to these changes in orbit, the climate of East Africa seems to go through extreme oscillations from having huge deep freshwater lakes surrounded by rich, lush vegetation to extremely arid conditions, like today, with sand dunes in the floor of the Rift Valley," Professor Maslin said.
"These changes resulted in the evolution of a new species with bigger brains, and also forced early humans to disperse out of East Africa," he said.
The study found that there were three time periods in particular when this kind of climate change corresponded to important stages in human evolution.
The first occurred about 2.6 million years ago when the Rift Valley dwellers were pushed into southern Africa and a new species called Homo habilis emerged. The second happened about 1.9 million years ago when an important species called Homo erectus emerged from Africa to colonise much of Asia, while the third occurred about 1 million years ago when Homo heidelbergensis emerged.
Professor Maslin said that the technique is not accurate enough to deal with the past 150,000 years, when Homo sapiens first evolved, but that it nevertheless could explain the earlier evolutionary transition leading to Homo erectus, which is the first large-brained hominid with truly human-like skeleton showing a distinctive adolescent growth-spurt.
Susanne Shultz of Manchester University, the co-author of the study, said that climate change can be linked directly to the evolution of this important human species at a time when there were several species occupying the same geographic region at about the same time.
"We found that around 1.9 million years ago a number of new species appeared, which we believe is directly related to new ecological conditions in the East African Rift Valley, in particular the appearance of deep freshwater lakes," Professor Shultz said.
"Among these species was early Homo erectus with a brain 80 per cent bigger than its predecessor," she added.
The present-day lakes of the Rift Valley are much smaller than they would have been at the height of a wet period. Lake Logipi at the northern end of the Kenyan rift valley, for instance, once occupied the entire Suguta Valley, which is presently littered in sand dunes, and was about 300 metres deeper than it is today.
Register for free to continue reading
Registration is a free and easy way to support our truly independent journalism
By registering, you will also enjoy limited access to Premium articles, exclusive newsletters, commenting, and virtual events with our leading journalists
Already have an account? sign in
Join our new commenting forum
Join thought-provoking conversations, follow other Independent readers and see their replies