Drunk wasps may attack us, warns Red Cross
First aid experts advise anyone eating outside to beware stings and keep a credit card to hand
Adam Withnall
Wednesday 04 September 2013 14:53 Comments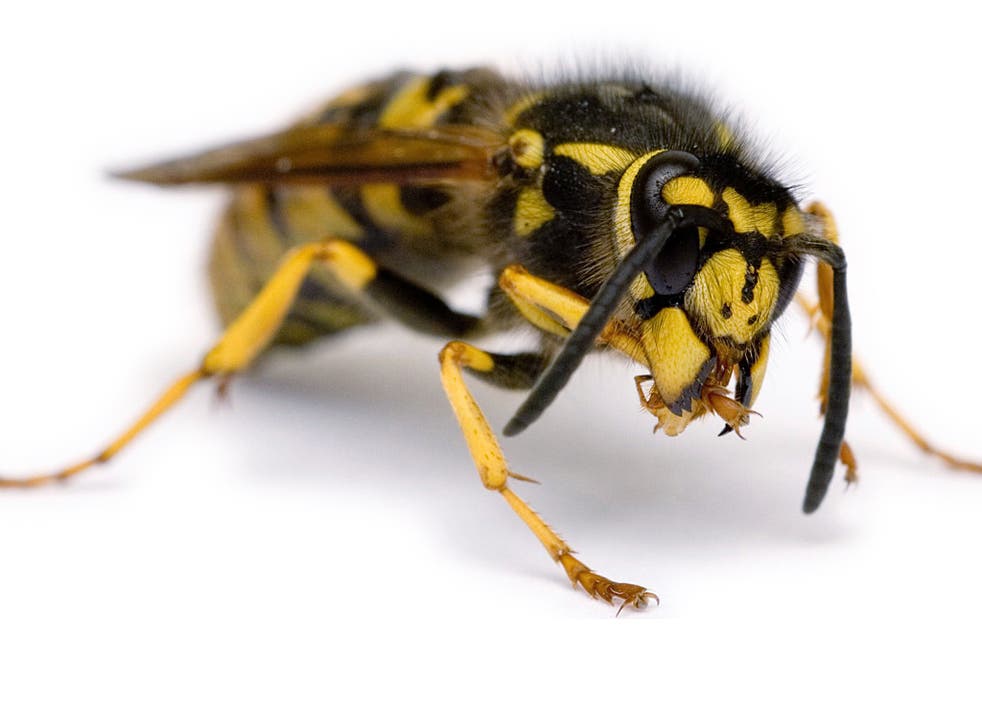 Record numbers of "jobless" wasps are more likely to attack us because they are drunk and aggressive, the British Red Cross has warned.
With their queens fully supplied with all the nectar they need, worker wasps now have nothing to do but laze around getting drunk on fermenting fruit, according to environmental authorities.
Perhaps better described as retired than "jobless" – since all the workers will have died out by the time winter comes around – the insects are becoming increasingly bold and angry in their old age.
The long cold winter and late spring mean many more wasps are around now than would be expected for this time of year, so those enjoying the remaining summer sun with them have been advised to take care.
Joe Mulligan, head of first aid at the Red Cross, said: "It's hilarious that, now worker wasps have finished their life's work, all they are doing now is feasting on fermented fruit and getting 'drunk'.
"The danger for humans of course is that they may get a bit bold and attack us while we are out having a barbeque in the garden, sun bathing in the park or innocently going our merry way."
Mr Mulligan advised people eating outside to keep a credit card to hand.
He said: "When an insect sting is visible on the skin, a credit card can be used to scrape it away. Using the edge of the credit card, drag it across the skin. This will remove the sting. Using a credit card or your fingernail is preferable to using a pair of tweezers. Some stings contain a sac of poison and if it is grasped with tweezers you may inject the sac of poison into the skin."
While we're being careful, Mr Mulligan also warned people to bear in mind the power of the sun – even if it is September. He added: "Simple steps such as avoiding exposure to the hottest time of the day, drinking plenty of fluids and even simply wearing a hat on hot days can all make a real difference."
Register for free to continue reading
Registration is a free and easy way to support our truly independent journalism
By registering, you will also enjoy limited access to Premium articles, exclusive newsletters, commenting, and virtual events with our leading journalists
Already have an account? sign in
Join our new commenting forum
Join thought-provoking conversations, follow other Independent readers and see their replies