Druridge Bay: Picturesque part of Northumberland countryside at risk if opencast mining proposals approved, locals warn
Plans would see up to three million tonnes of coal excavated on a site spreading across a square mile of land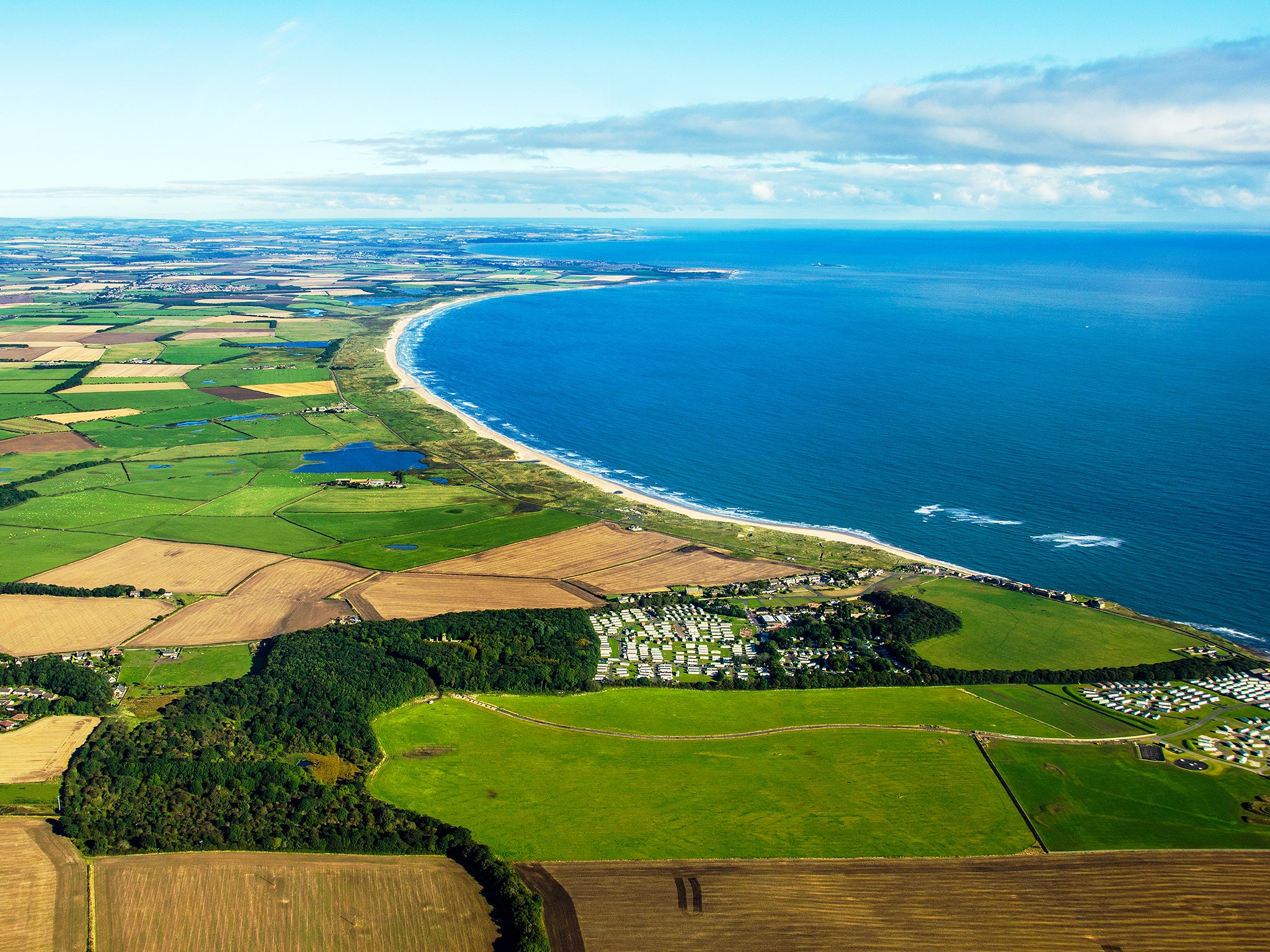 A picturesque stretch of the Northumberland coast would be blighted if proposals to dig England's largest opencast coalmine are approved, locals have warned.
The plans would see up to three million tonnes of coal excavated by 2023 on a site spreading across a square mile of land next to Druridge Bay, about 30 miles north of Newcastle.
Many locals are furious about the proposal, which comes less than two decades after they fought off attempts to build a nuclear power station in the same bay.
Residents say the mine and associated HGV traffic would create huge levels of dust and noise pollution, as well as spoiling the area's unique views and damaging the tourism industry.
"I'm strongly opposed to coal anyway for environmental reasons – but if they are going to mine for coal, this is absolutely the wrong place," said Duncan Lawrence, who runs The Drift Café, nestling behind the sand dunes on Druridge Bay about 800 metres from the proposed mine.
She claims that around half of her customers sat they would stop visiting the area if the coal mine goes ahead.
Lynne Tate, 59, a local crafter who makes mirrors framed with driftwood from the beach, is also strongly opposed. "It's such a beautiful area. If it goes ahead I know it will affect the landscape for the rest of my life," she said.
The site is close to Cresswell Pond, designated as a protected Site of Special Scientific Interest (SSSI), and The National Trust owns a portion of the bay.
The area around the proposed mine is also home to five endangered bird species including the Yellowhammer and the Lapwing. "An opencast coalmine at Druridge Bay would desecrate the local landscape, be a tragedy for the region's tourism and a disaster for the climate. Northumberland Council must reject this proposal," said Friends of the Earth climate campaigner Guy Shrubsole.
But not everybody is against the development. "I'm in favour because it would create extra jobs for local residents. I've seen the plans and I don't think it would have a visual impact on the area," said Kevin Batson, a local parish councillor.
Jeannie Kielty, of the Banks Group mining company behind the proposal, added: "While it is important to stress that any operations would take place several hundred metres inland from Druridge Bay, we acknowledge that the Highthorn proposal is in a unique and sensitive location which will be protected if planning permission is granted."
She added that more than 100 jobs would be supported by the Highthorn scheme.
The Coal Authority licensing body has backed the plan. The matter now rests with Northumberland county council, which is expected to announce its decision in June.
Join our commenting forum
Join thought-provoking conversations, follow other Independent readers and see their replies