DUP condemned for climate change denial of Trump-style proportions
The DUP's Sammy Wilson has described the Paris Agreement as 'a delusion … a piece of window dressing for climate chancers' and dismissed Barack Obama's global warming policies as 'mad'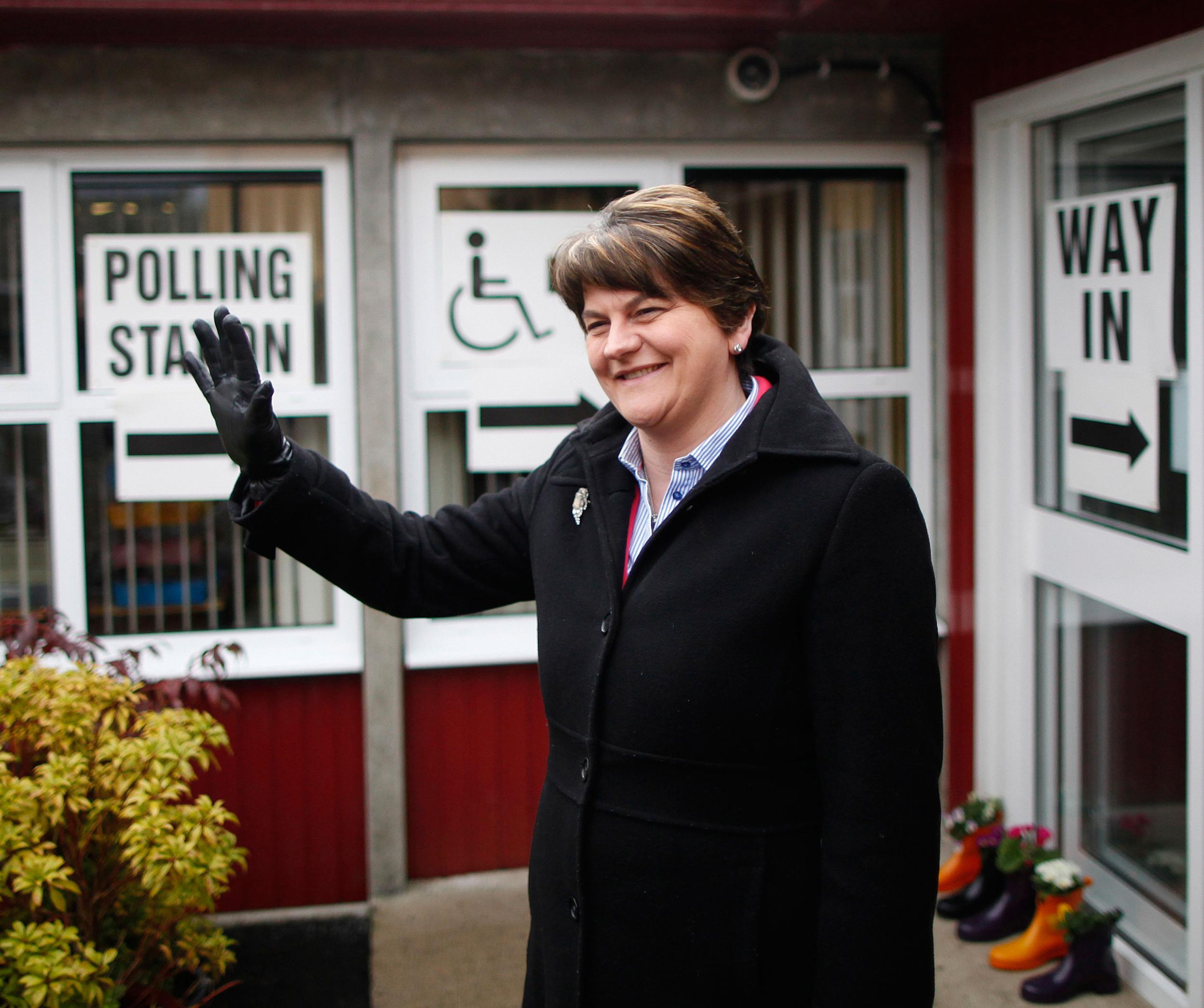 The Democratic Unionist Party, whose support looks set to keep Theresa May in Downing Street at least for the time being, are a far-right party with a track record of Donald Trump-style climate change denial.
While the US President has described global warming as a "hoax", the DUP's former environment minister once claimed it was a "con".
In addition to controversial views on science, the DUP is known for its links to Loyalist paramilitary groups, anti-abortion stance and accusations of a prejudiced attitude towards the LGBT community.
Leading environmentalist and author George Monbiot was among those to condemn the party and the Conservatives' decision to rely on their support to continue in office.
"The DUP is stuffed with climate change deniers, homophobes and misogynists. May's alliance is a dishonourable coalition of chaos," he tweeted.
Perhaps the leading climate change denier in the party is Sammy Wilson, the DUP's newly re-elected MP for East Antrim.
He previously served as Northern Ireland's environment minister despite insisting that people would eventually "look back at this whole climate change debate and ask ourselves how on Earth were we ever conned into spending the billions of pounds" on the issue.
Mr Wilson described Mr Trump's decision last month to withdraw the US from the Paris Agreement on climate change as "very wise", saying the accord was "totally flawed and pointless".
"The Paris Agreement itself is a delusion … So pulling out of the agreement, which was only a piece of window dressing for climate chancers who wished to pretend that they were doing something about an issue which they can't affect anyhow, is not the disaster which the green lefties are getting hysterical about," Mr Wilson wrote on his website.
He has also described Barack Obama's policy to promote low-carbon energies as "mad" and lauded the benefits of fracking for shale gas.
He could find a friend among the Conservatives in Nick Timothy, Ms May's influential policy chief, if the latter survives calls for his sacking after the party's general election performance. Only last year Mr Timothy described the UK's 2008 Climate Change Act as a "monstrous act of self-harm".
In December last year, Michelle McIlveen, the DUP's environment minister in Northern Ireland's Assembly, ruled out introducing legislation to tackle climate change, leaving it as the only part of the UK not to have passed legislation designed to cut carbon emissions.
General Election 2017: Big beasts who lost their seats
Show all 7
The DUP politician said she was "satisfied that progress has been made in reducing greenhouse gas emissions in Northern Ireland" and that this would continue so there was no need for a Climate Change Bill.
Another Northern Ireland environment minister, Mark Durkan, of the Social Democratic and Labour Party, has described the lack of a policies to address climate change as an "embarrassment" to Stormont.
The DUP's manifesto does not mention the words "climate change", "global warming" or even "environment", despite discussing issues such as the threat posed by North Korea and the defence of the Falkland Islands.
However climate scepticism is not their official policy. And the manifesto, which was difficult to access online after the election result, possibly because of the surge in traffic, does talk about the need for an energy strategy "to deal with … the future of renewable energy policy in Northern Ireland".
In what way the party wants renewables to be dealt with is left unsaid.
Join our commenting forum
Join thought-provoking conversations, follow other Independent readers and see their replies