Earth Day quiz: What you need to know about the global event behind today's Google Doodle
Earth Day is the largest civic event in the world
Kashmira Gander
Wednesday 22 April 2015 08:19 Comments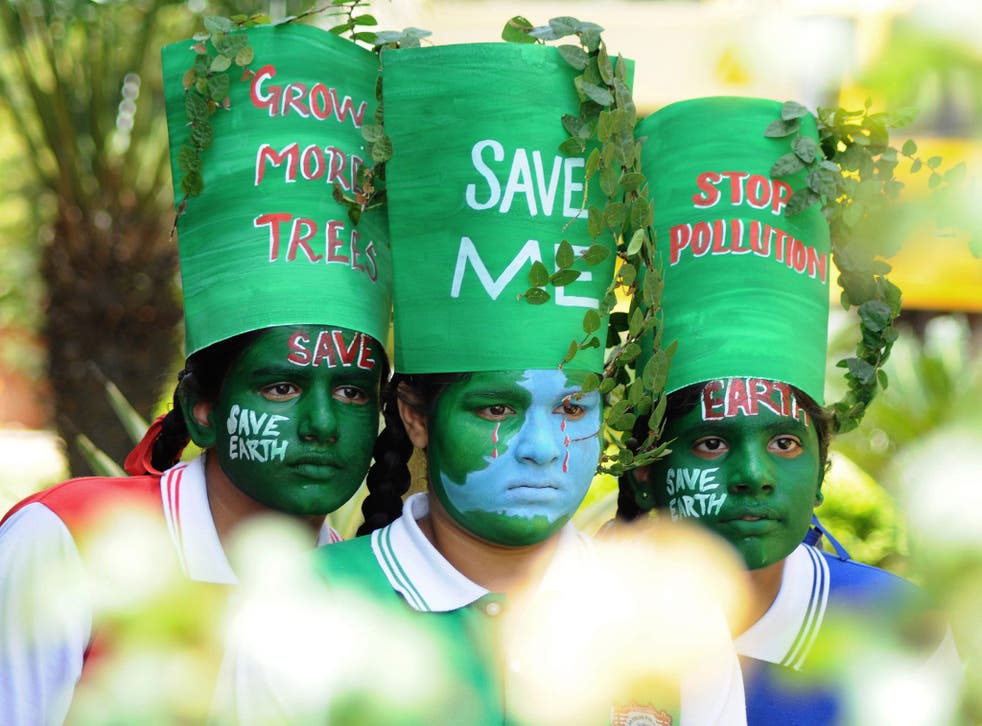 Millions of people across the world are bringing green issues back into the fore by taking part in events to mark Earth Day.
Google has also done its part to celebrate the annual event by placing an eye-catching animated Doodle on its homepage. It features a rotating Earth and creatures including an armadillo and a komodo dragon.
In Google Doodle first, users who click on the illustration will be redirected to a quiz which determines which animal most closely represents their personality.
Google's team behind the Doodle said: "Happy Earth Day to you today and everyday. We learned a lot about nature's precious pals and interesting inhabitants in the process of making and taking this quiz and we hope you do, too!"
Here is everything you need to know about the day celebrating the planet we call home.
When was the first Earth Day?
Gaylord Nelson, then a US Senator for Wisconsin, was the mastermind behind the idea, having been inspired by the devastating 1969 oil spill in Santa Barbara, California.
It was first marked on 22 April 1970 – and is widely viewed as having given birth to the modern environmental movement. Some 20 million Americans took part in huge rallies from coast-to-coast.
This was eight years after Rachel Carson published her New York Times bestseller Silent Spring, which Earth Day's organisers say paved the way for the movement.
"It was a gamble," Gaylord later recalled, "but it worked."
What has is achieved?
That first Earth Day in 1970 led to the establishment of United States Environmental Protection Agency and saw the Clean Air, Clean Water, and Endangered Species Act pass through Congress.
Two decades later, environmentalists wanted to celebrate the 1990 Earth Day with another big campaign.
Their attempt was certainly successful, and as many as 200 million people in 141 countries took part in events which helped to make people aware of the benefits of recycling, and paved the way for United Nations Earth Summit in Rio de Janeiro.
More than a billion people participate in Earth Day campaigns each year – making it the largest civic event in the world.
What can I do?
As Earth Day is about encouraging people to remember to care for the environment, the organisation behind it urges people to do anything they can to help - from volunteering and installing solar panels on your roof, to organising you own event or just changing a habit.
"Earth Day is Every Day. To build a better future, we all must commit to protect our environment year-round," the organisation reminds readers on its website.
Register for free to continue reading
Registration is a free and easy way to support our truly independent journalism
By registering, you will also enjoy limited access to Premium articles, exclusive newsletters, commenting, and virtual events with our leading journalists
Already have an account? sign in
Join our new commenting forum
Join thought-provoking conversations, follow other Independent readers and see their replies