Earth Day 2016: Five simple things you can do to help make our planet greener
Earth Day isn't Earth Hour, so you don't have to turn off your lights - but you can do these things to help the environment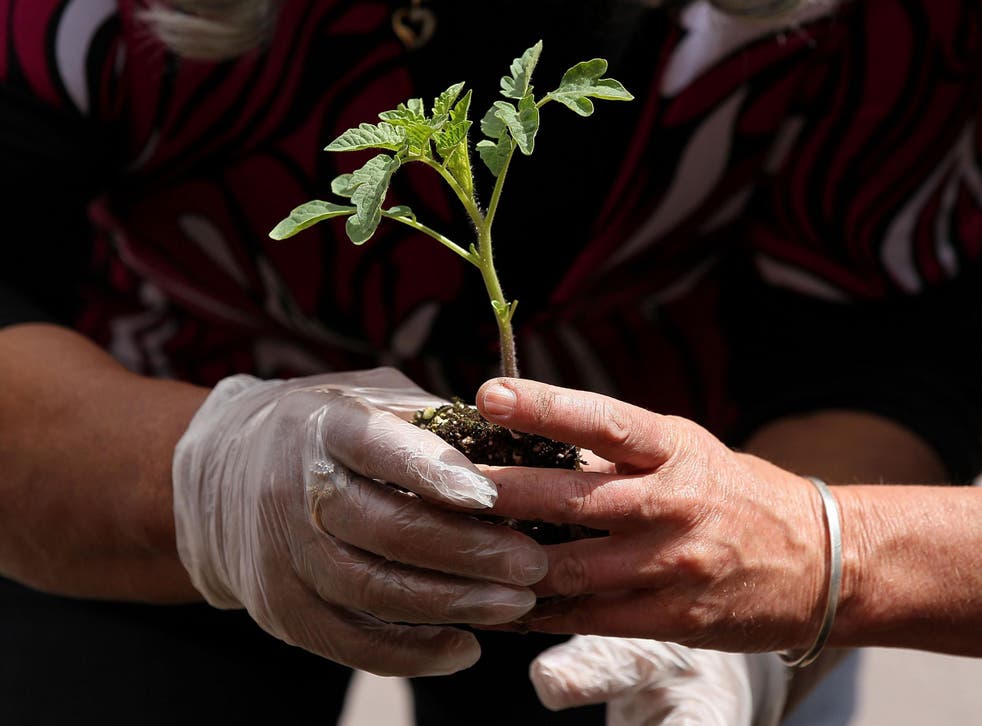 This year's Earth Day will see people around the world come together to campaign for the protection of the environment.
Environmentalists everywhere will be marking the day like usual, but this year's Earth Day is going to be more important than ever, since it'll see the signing of the Paris climate agreement.
Google Doodle marked the day with a series of pictures celebrating animals and nature.
The best Google Doodles

Show all 50
One thing people won't be doing, however, is turning their lights off for an hour. That's Earth Hour, an entirely different awareness-raising event, which is organised by the World Wide Fund for Nature (WWF), rather than the Earth Day Network.
The politicians signing the Paris Agreement at the UN headquarters in New York will be doing their bit, but what can you actually do to help the environment on Earth Day? Here's some suggestions.
Finally start carrying a bag for life
The law which requires large businesses to charge 5p for carrier bags came into effect in England in December last year, but it's been in place in Wales since 2011, in Scotland since 2014, and in Northern Ireland since 2013.
However, many people still accept them when buying goods at smaller shops, which aren't subject to the laws, and some of us just haven't got into the habit of carrying a reuseable bag yet.
Earth Day is a good day to start using one. In 2014, British shoppers used 8.5 billion single-use carrier bags, which used up huge amounts of energy and materials in their production and transport. Many of these bags also became litter, or ended up in landfill sites, where they take centuries to break down.
Reusing a bag a few times, or buying a sturdier one which will last longer, is a great way to cut down on unnecessary waste.
Go veggie (or cut down on your meat consumption)
The meat industry produces huge amounts of harmful emissions, and vital ecosystems around the world are being destroyed at an alarming rate to make room to graze cattle and grow the food they eat.
Pictures that show we are killing our planet

Show all 21
According to a Chatham House analysis, the meat industry accounts for 15 per cent of all greenhouse gas emissions.
It may be a difficult task for some, but even slightly reducing the amount of meat we eat would have dramatic effects. It might even make you feel better, too.
Get a bike
It's been said before that some of the major problems facing the Western world - pollution, climate change and obesity - could be solved if we all just started cycling a bit more.
It's obviously not feasible to swap your car for your bike completely, but if you live in a built-up area, it's often the quickest (and most fun) way to get around.
A King's College London study found that 9,416 people died earlier than they should have in the capital in 2009 due to air pollution - swapping the tube for a bike could help end the crisis.
Start thinking more about your carbon footprint
In an always-connected world, it's impossible to live without consuming energy. But by just being more aware of your individual impact, you can make small changes to reduce your carbon footprint - by turning off lights when you leave a room, keeping your home insulated, and unplugging uneccessary appliances. There's even apps that can help you out - Johnnie Walker (yes, the whisky company) have made the Earth Mode Chrome extension, which tracks your internet use and shows you how much energy you've consumed. And if you feel guilty, they'll plant trees to offset the impact.
Reuse your plastic bottles
Plastic bottles are the new plastic bags. They're everywhere, very rarely recycled, and they don't biodegrade. Buying a reuseable bottle and filling it from the tap will not only save you money, it'll help save the environment.
Join our new commenting forum
Join thought-provoking conversations, follow other Independent readers and see their replies