Earth Hour 2015 in pictures: Cities and landmarks around the world go dark to raise awareness of climate change
The world came together to rally against climate change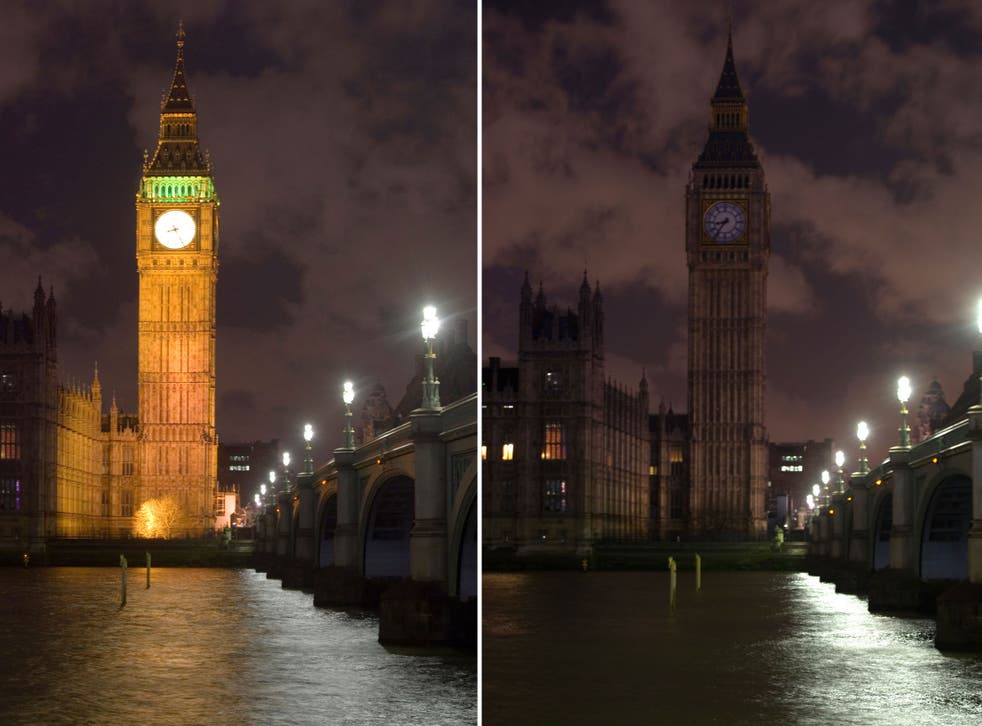 Cities across the world were plunged into darkness for an hour last night to mark Earth Hour 2015.
The global event is designed to raise awareness about climate change.
Landmarks including the Houses of Parliament, the Eiffel Tower, Sydney Harbour Bridge and St Basil's Cathedral in Moscow dimmed their lights to highlight the need for change in environmental policy.
It was established in in 2007 in Australia by WWF and is now celebrated in more than 100 countries, as well as in Antarctica and the International Space Station.
Earth Hour director Sudhanshu Sarronwala said: "Earth Hour confirms our belief that in order to change climate change we need to act together."
Ban Ki-Moon, the UN secretary general, echoed this in a statement he made on YouTube where he said that people coming together will play a key role in helping to solve climate change.
Lights are turned off at 8.30pm local time and the first country to flick the switch is Samoa, while Tahiti is the last to join in the spectacle.
Register for free to continue reading
Registration is a free and easy way to support our truly independent journalism
By registering, you will also enjoy limited access to Premium articles, exclusive newsletters, commenting, and virtual events with our leading journalists
Already have an account? sign in
Register for free to continue reading
Registration is a free and easy way to support our truly independent journalism
By registering, you will also enjoy limited access to Premium articles, exclusive newsletters, commenting, and virtual events with our leading journalists
Already have an account? sign in
Join our new commenting forum
Join thought-provoking conversations, follow other Independent readers and see their replies