Earth Hour 2016: Lights go out worldwide in demonstration against increasing climate change
Hundreds of landmarks in a record 178 countries went dark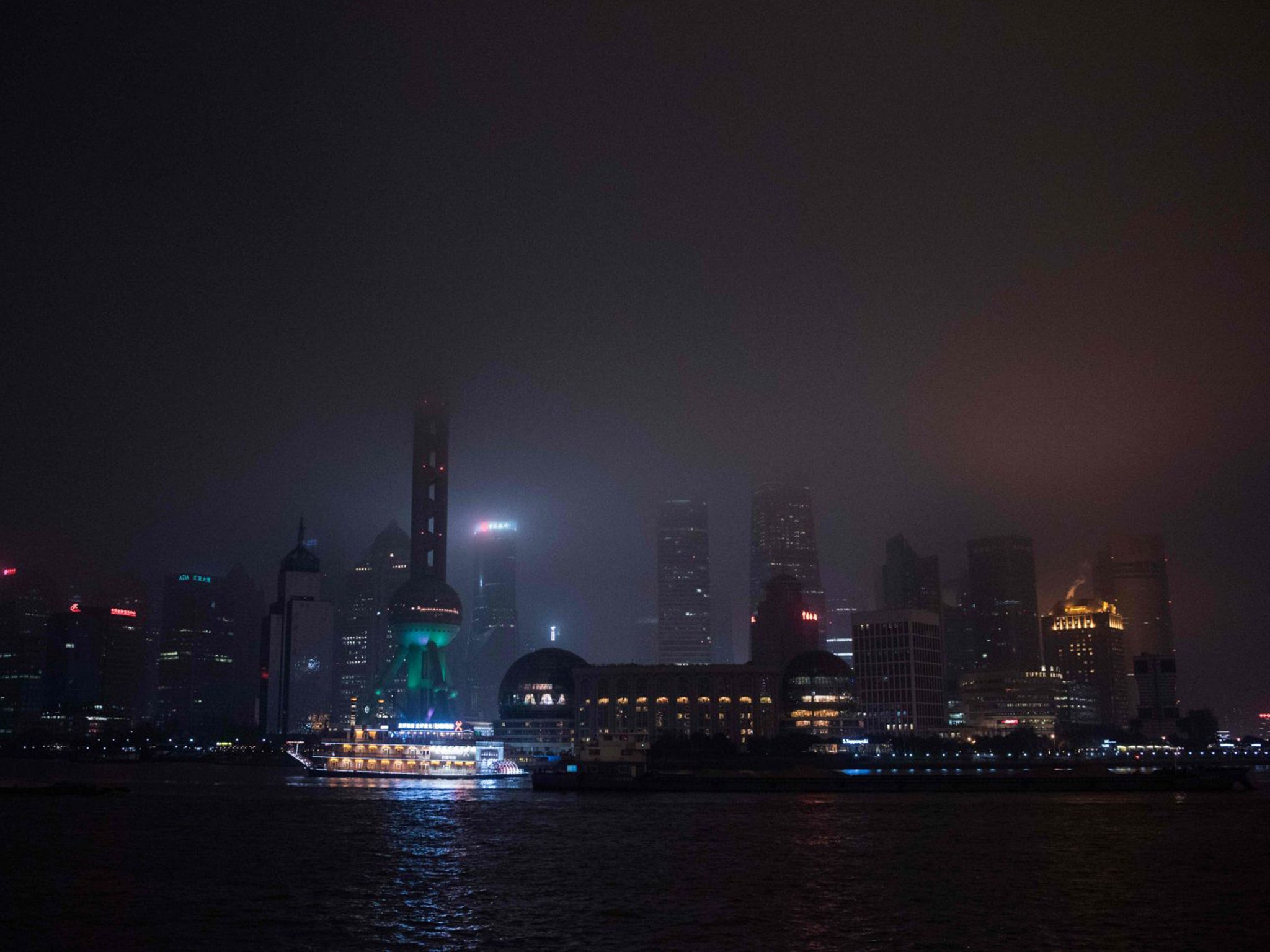 On the evening of 19 March the lights went out not just all over Europe, but throughout the world. But far from being a harbinger of doom – as in Sir Edward Grey's celebrated observation on the eve of the First World War – it was a sign that one of the world's most perilous, impending problems might yet be solved.
Scores of millions of people in a record 178 countries switched off at 8.30pm last night, to mark this year's Earth Hour, participating in the world's biggest ever demonstration to stop climate change escalating out of control.
But for the first time in the event's 10-year history – and despite new alarming evidence of warming last week – they were pushing at an opening door. For last December the world reached an unexpectedly ambitious agreement in Paris to address the problem.
Some 366 landmarks around the world – ranging from the Sydney Opera House to Big Ben, from the Gherkin in London to the Colosseum in Rome, from Salisbury Cathedral to the Empire State Building – went dark last night. And so did Buckingham Palace, home to a remarkably green activist royal family (even the Queen has quietly indicated her concern about climate change).
Restaurants laid on special candle-lit dinners, the Forestry Commission organised night-time explorations and WWF, the event's organisers, issued a list of "60 things to do in the dark, including going stargazing, wearing fluorescent fancy dress and telling scary stories" – but not the activity that, perhaps, first springs to mind.
One no-no, however, was to light candles – unless they were "100 per cent beeswax or soy": normal ones, made of petroleum products, could release more carbon pollution than keeping the lights on.
Studies have shown that past Earth Hours have reduced electricity consumption by four per cent. But it is designed to be symbolic action, rather than an exercise in energy reduction. This year there is more to demonstrate about than ever. Last month, it was revealed on 14 March, was not merely the warmest February ever, but witnessed the biggest month-on-month jump in temperatures ever recorded – and by a big margin. Normally cautious climate scientists called it "jawdropping" "terrifying", and "a true shocker".
Worse, the previous record rise occurred just the month before, in January. This has been the warmest winter ever worldwide, and February was the tenth successive record-breaking month.
Earth Hour 2015: The lights go off
Show all 12
Arctic sea ice – as exclusively predicted in The Independent on Sunday last month – is at its lowest ever winter maximum after what the blue-chip US National Snow and Ice Data Centre calls a season of "unrelenting heat", while the extreme weather is also contributing to record droughts in Africa and Vietnam, and helped cause the biggest cyclone ever to hit Fiji, costing the country a tenth of its GDP.
Scientists are already predicting that 2016 will be the hottest on record, for the third year running, finally exploding sceptics' claims that global warming has stopped. Professor Stefan Rahmstorf, of Germany's Potsdam Institute of Climate Impact Research, says the world is in "a completely unprecedented climate emergency", while Deke Arndt, of the US government's National Oceanic and Atmospheric Administration, describes it as moving to a "new and hotter neighbourhood".
And yet, Earth Hour had something to celebrate. Last week it was revealed that, for the second successive year, carbon emissions failed to increase in 2015 , even though the world economy grew – something that had not happened, even once, in four decades. China's emissions actually fell by 1.5 per cent, as the world's biggest polluter cut its use of coal and increased renewables.
For years the world has been investing more money in building power stations generating electricity from renewable sources than in ones fired by fossil fuels. Last year these provided a staggering 90 per cent of the world's new power.
And in December in Paris the world's governments unexpectedly agreed to phase out carbon emissions altogether by the second half of the century, committing themselves to meet every five years to set ever more ambitious intermediate targets, with the aim of holding the increase in the earth's temperature since pre-industrial times to "well below" the 2C since pre-industrial times long regarded as the threshold for dangerous climate change
Present reduction plans fall well short of this, but there is now at least a chance of averting disaster. And last week a paper by Michael Jacobs of the Institute for Public Policy Research – who was at the heart of both the Paris and failed Copenhagen summits – concluded that the agreement was "the outcome of an unprecedented show of political power by a broad and diverse coalition of forces from civil society".
Earth Hour will have played a part – and, with many other actions – may help ensure eventual success.
Join our commenting forum
Join thought-provoking conversations, follow other Independent readers and see their replies