El Niño: Panama canal evaporation forces waterway authority to restrict ships passing through
Authorities insist move is 'temporary and preventative'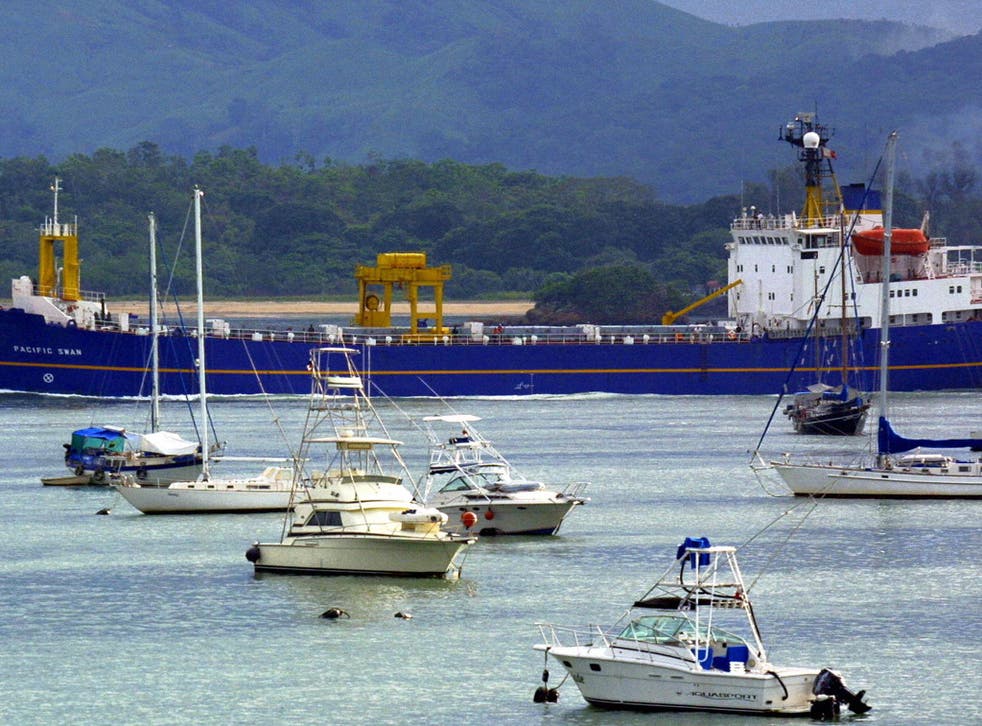 New depth restrictions will be imposed on ships in the Panama Canal after water levels fell at nearby lakes.
The Panama Canal Authority (APC), which manages the waterway, has announced ships hoping to cross must comply with a maximum depth limit of 39 feet (11.89 meters) beginning on April 18.
The "temporary and preventative measures" are due to the effect of the El Nino weather pattern which has caused a drought in the surrounding area.
The authority says the measure will be phased in over the course of several weeks.
The Panama Canal Authority added that ships loaded after 21 March would need to comply with the new restrictions. It predicted the impact on operations would be minimal.
It comes just months after Bolivia's second largest lake, Lake Poopo, was officially declared "evaporated" due to the effect of El Nino.
The lake, which is situated more than 12,000 above sea level, has dried up in the past due to the weather phenomenon before rebounding to twice the size of Los Angeles.
World news in pictures

Show all 50
But experts say it may not rebound quite so successfully after three decades of environment stress from heavy industry upstream and the rise in the global temperature.
In December last year, scientists at the US National Oceanic and Atmospheric Agency said the current El Nino - which occurs roughly every seven years - was due to be the biggest since records began with temperatures in the Central American Ocean reaching 3.1C above average.
This is compared to 2.8C above average during the previous record El Nino between 1997 and 1998.
Additional reporting by Reuters
Join our new commenting forum
Join thought-provoking conversations, follow other Independent readers and see their replies