Electric cars are charged while moving at more than 60mph on new Scalextric-style track
Sir Richard Branson has speculated that electricity will become virtually free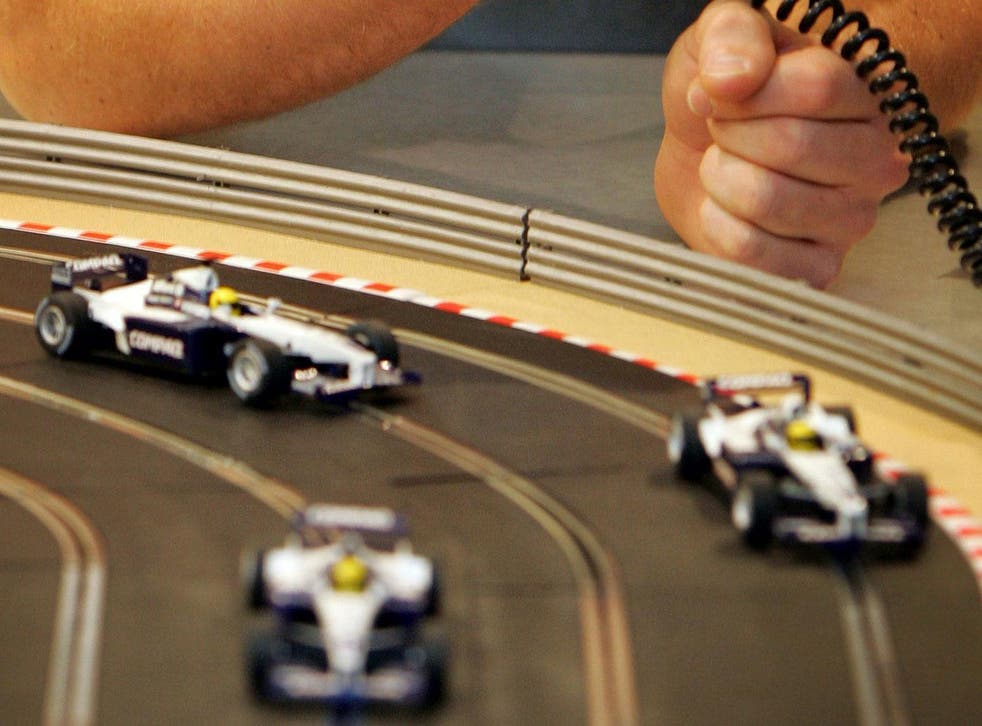 A Scalextric-style stretch of road capable of charging cars while they drive at speeds of up to 100kmh (62mph) has been created in France in a breakthrough that could make electric vehicles much more popular.
While range anxiety has diminished as a problem for electric vehicles with some models now achieving distances of about 300 miles on a single charge, it still then takes time to recharge the battery.
So the ability to charge a car while it was moving would be a significant step.
In a statement, Qualcomm Technologies said it had "designed and built a wireless system capable of charging an electric vehicle dynamically … at highway speeds".
Two vehicles were able to use the 100-metre track to top up their batteries at the same time and it worked in both directions.
Steve Pazol, vice president and general manager of wireless charging at Qualcomm Incorporated, said: "We are inventors … this dynamic charging demonstration is the embodiment of this.
"I am immensely proud of what we have achieved. The combination of a global team of expert engineers and Qualcomm Halo technology … has enabled us to really push the boundaries of the possible and outline our vision for future urban mobility."
The track itself was built at Satory near Versailles by Vedecom institute, which was set up as part of a programme of investment by the French government. Its Fabric project is looking into the technological feasibility of charging electric vehicles on the move.
it aimed to "significantly reduce energy consumption and emission levels of existing vehicles".   Vedecom said
Such "disruptive technologies" were "essential to enable the French car industry to sell accessible electric and hybrids vehicles to a great number of people", the institute added.
In an article about the charging system, the This Is Money website suggested there were still "a few potholes in the concept", including how motorists would be charged for the electricity.
Business tycoon Sir Richard Branson, who is involved in Formula E electric racing cars, has predicted electricity will eventually become virtually free.
Speaking in 2015, he predicted the world would be powered entirely by clean energy in 30 years and added: "Turn the clock another 30 years and we're almost going to be powering the world with no energy costs at all.
"There's a very, very bright future for everybody."

Join our new commenting forum
Join thought-provoking conversations, follow other Independent readers and see their replies