Depressed elephant at Warsaw Zoo to receive experimental cannabis oil treatment
New treatment aims to relieve stress in grieving animal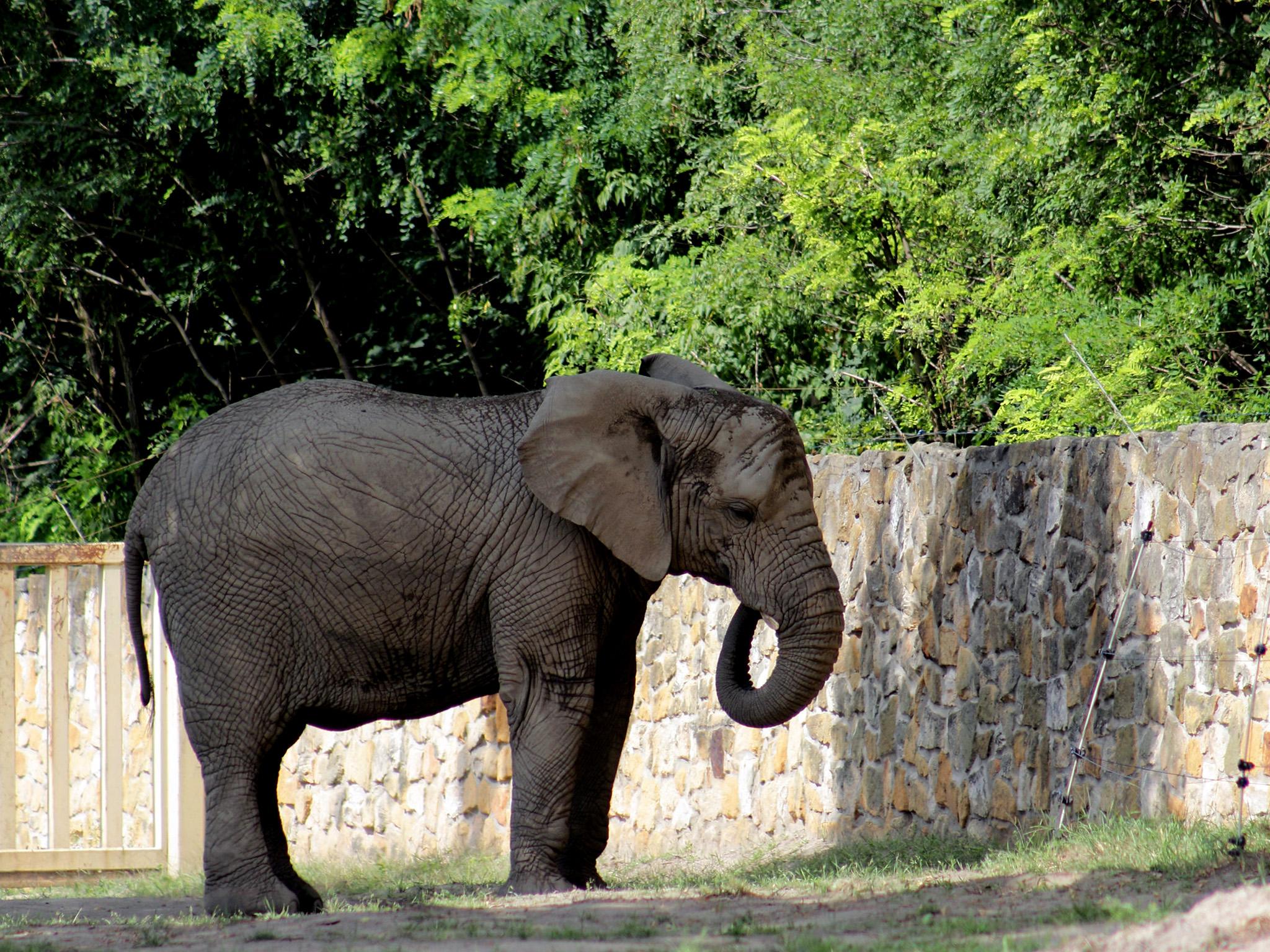 Leer en Español
After a death in the herd left young Fredzia struggling to cope, zoo keepers turned to an experimental new treatment they hope will relieve the effects of depression and anxiety in the mourning elephant.
Erna, the largest female and elder of the African elephant enclosure at Warsaw Zoo, died in March, leaving behind three mourning younger companions to learn their new roles in a fractured group. Fredzia in particular has found it difficult to adapt.
"This is a huge game-changer in every elephant group. Elephants might have behavioural problems when the structure of a group changes," Dr Agnieszka Czujkowska, who leads the zoo's Animal Rehabilitation department, told the BBC.
At the time of Erna's death, zoo keepers say Fredzia was depressed and showed signs of grieving. The young elephant has since appeared stressed as it struggles to bond with fellow female Buba.
Dr Czujkowska and colleagues hope an experimental cannabis oil treatment will alleviate Fredzia's stress, allowing the elephant to more comfortably get along with the others and restore balance to the herd.
Cannabidiol, known on the market as CBD oil, is extracted from a cannabis plant compound and is thought to increase the brain's production of dopamine and serotonin, two chemicals known to affect mood. CBD has no psychoactive effects, so will not intoxicate the elephants.
For the experiment at Warsaw, Dr Czujkowska will monitor the elephants' cortisol levels. Cortisol is a hormone produced in the bodies of humans and animals in stressful situations. A control measurement has already been taken.
"We are planning to give them the CBD and measure the cortisol again. This is the experiment. Then we know for sure [the oil] is working or not," Dr Czujkowska said.
Professor Caitlin O'Connell of Stanford University, who leads the Mushara research project observing the social structure of elephant groups, told The Independent that CBD should be an appropriate treatment for the Warsaw herd considering the stress relieving effects it can have on humans, who may not cope so differently with loss to their large-eared fellow mammals.
"[Elephants] do appear to display similar behaviours to our own in the context of loss, and since we share the same hormones, anything that helps reduce anxiety seems worth trying," Professor O'Connell said.
Professor O'Connell writes about the complex ways in which elephants cope with grief in Wild Rituals, her upcoming book. In a case not unlike that at Warsaw Zoo which saw the death of matriarch in a herd, zoo keepers gave the younger elephants access to the dead body and two of the deceased animal's closest companions spent the entire night sprinkling dirt over the corpse.
Join our commenting forum
Join thought-provoking conversations, follow other Independent readers and see their replies