Elephants and rhinos 'could be extinct within two decades' because of ivory poaching
Campaigners say 35,000 elephants are killed each year for their tusks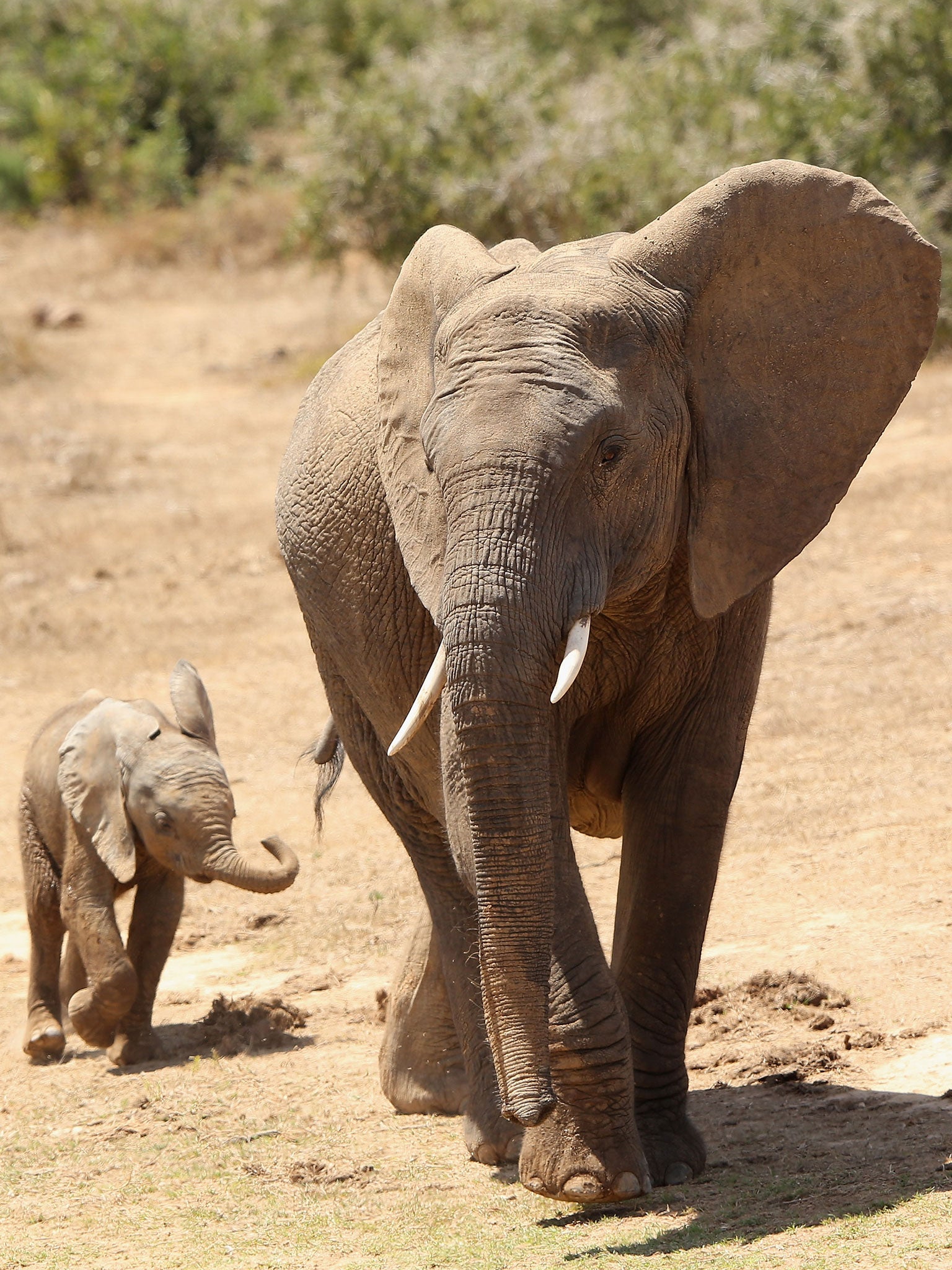 Elephants and rhinos could be extinct within the next two decades, conservation campaigners are warning.
Wildlife campaigners say an estimated 35,000 elephants and 1,000 rhinos are killed each year as demand for ivory and rhino horn drives increasing poaching rates.
This demand means both species could potentially be wiped out within the next 20 years.
The warning comes ahead of marches across the world demanding greater protection for the two species.
The Global March for Elephants and Rhinos kicks off on Saturday, with hundreds of people are set to march through London wearing elephant and rhino masks.
The rally is calling for measures to tackle the problem, including a full worldwide ban on the trade of ivory and rhino horn.
Campaigners are also calling for ivory and rhino shops and carving factories to be closed down with immediate effect, implementation of tougher penalties for wildlife crime, and urgent strengthening of law enforcement in the countries where the animals are found and the products are being consumed.
In pictures: Wildlife Trust for orphaned animals in Kenya
Show all 10
Research in August suggested ivory poachers are killing elephants faster than they are being born.
Sir David Attenborough, Sir Richard Branson, Rory Bremner, Joanna Lumley, Stephen Fry, Ricky Gervais, Damon Albarn and Michaela Strachan are among the high-profile names who have given messages of support to the march.
Co-organiser of the London march, Maria Mossman of Action4Elephants, said: "We're just ordinary people who care about these extraordinary animals.
"It would be devastating and criminal if elephants and rhinos went extinct within 20 years, but that is the frightening reality. It could happen. It will happen, if something isn't done."
Join our commenting forum
Join thought-provoking conversations, follow other Independent readers and see their replies