Endangered seahorse returns home amid lockdown to enjoy 'lack of boats and people'
Conservation charity records highest number of native seahorses found in single dive in Studland Bay since 2008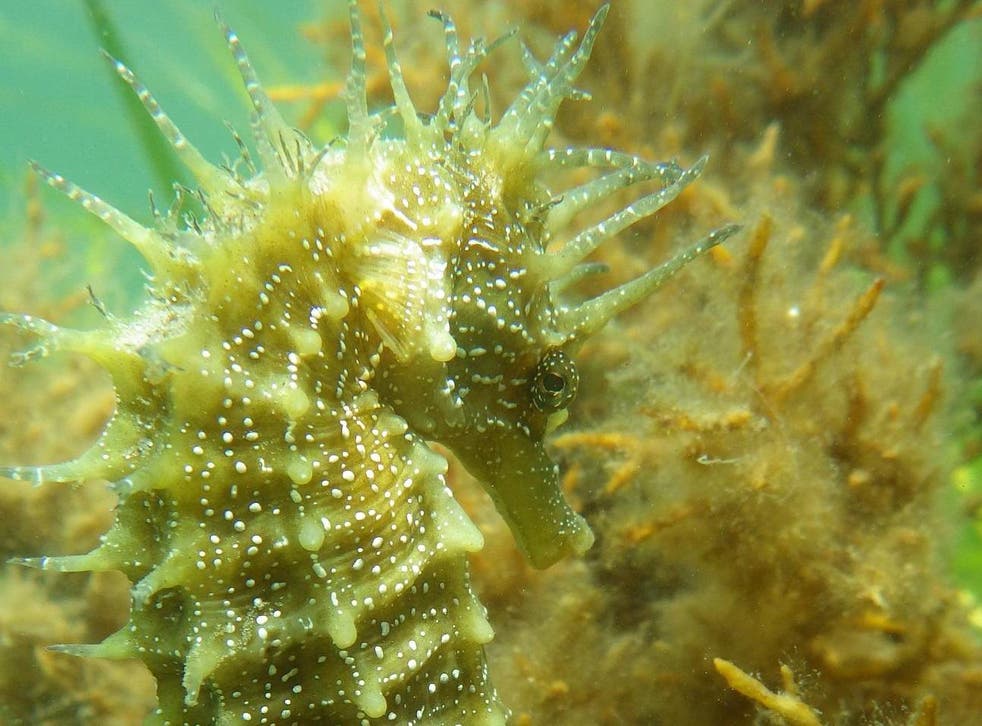 An endangered seahorse native to the UK has taken advantage of the lockdown to recolonise its former stronghold in Dorset, marine conservationists have said.
The Seahorse Trust, a world-leading charity for seahorse conservation, found 16 spiny seahorses – including pregnant males and a juvenile that had been born this year – during a regular survey dive at Studland Bay.
The discovery marks the largest number of seahorses found in a single dive on the site since the trust began monitoring the area in 2008. Before now, a seahorse had not been seen at the site for two years.
Register for free to continue reading
Registration is a free and easy way to support our truly independent journalism
By registering, you will also enjoy limited access to Premium articles, exclusive newsletters, commenting, and virtual events with our leading journalists
Already have an account? sign in
Register for free to continue reading
Registration is a free and easy way to support our truly independent journalism
By registering, you will also enjoy limited access to Premium articles, exclusive newsletters, commenting, and virtual events with our leading journalists
Already have an account? sign in
Join our new commenting forum
Join thought-provoking conversations, follow other Independent readers and see their replies