Saharan dust lands in England as 'very high' levels of air pollution warned this week
Experts are anticipating 'high' or 'very high' air pollution levels on Wednesday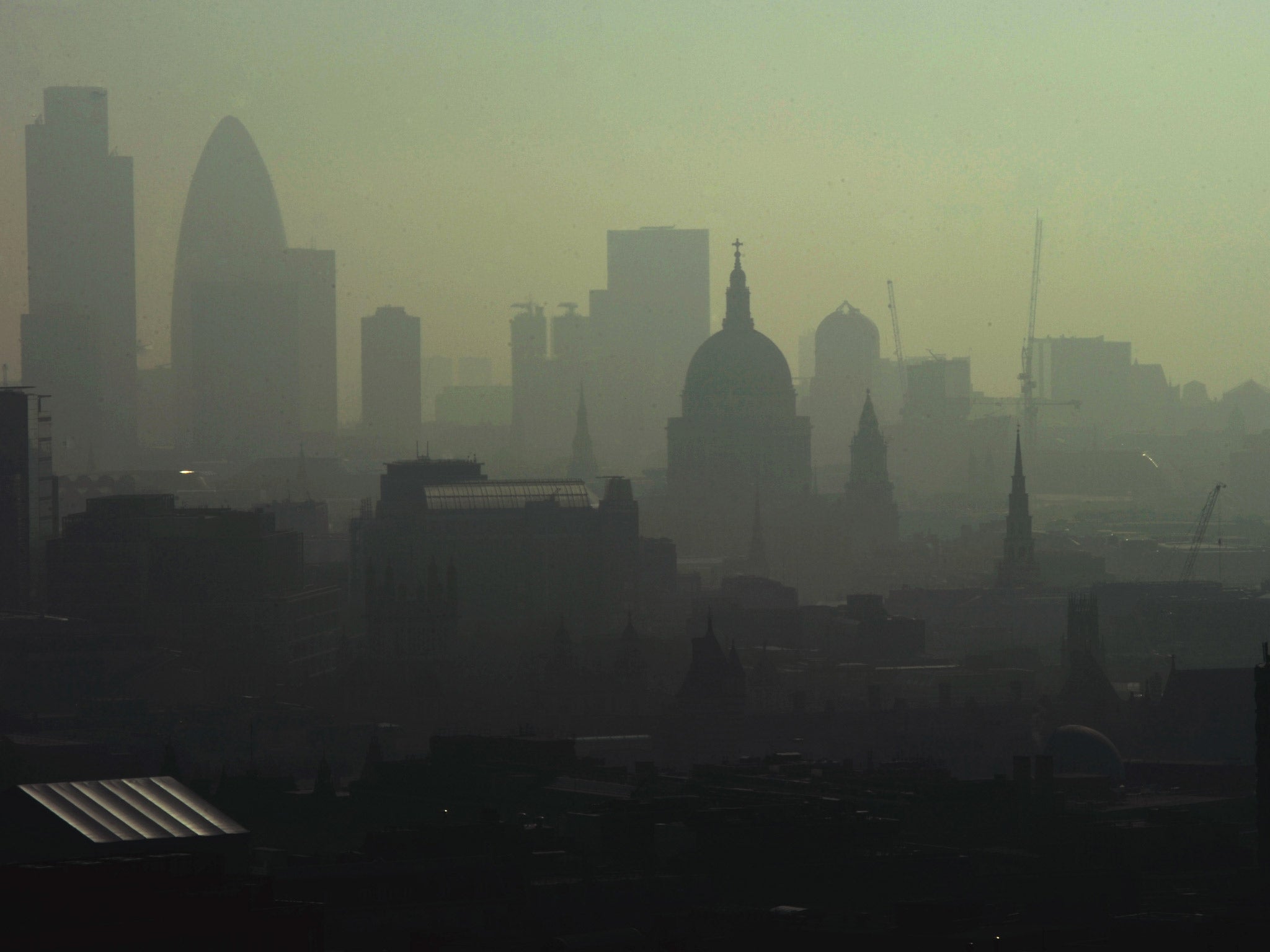 "Very high" levels of air pollution over the next few days are prompting health concerns for vulnerable and elderly people, as the dust from the Saharan desert and winds combined to create a potentially "toxic" storm.
Asthmatics have been advised they might need to use their blue reliever inhalers more often as they could be prone to attacks today and over the next few days.
Other people with lung and heart problems, and those who are older, should also avoid strenuous exercise or activity.
The advice from Public Health England (PHE), Asthma UK and the Department for Environment, Food and Rural Affairs (Defra) comes as the government warned large swathes of England and Wales will see high levels of pollution on Wednesday.
The east of England and Midlands were the worst-affected areas on Tuesday, Defra said.
The elevated pollution levels are the result of a combination of light south-easterly winds, the continental air flow and dust which has blown up from the Sahara desert, a spokeswoman said.
In pictures: High air pollution levels across the UK
Show all 12
Defra uses a 10-point scale to measure air quality, with a 10 warning suggesting "very high" levels of pollution and a one warning meaning there is a "low risk".
Experts are anticipating "high" or "very high" air pollution levels on Wednesday
Dr Helen Dacre, a meteorologist at the University of Reading, said: "High air pollution levels can cause unpleasant and dangerous effects on health, both long and short term.
"Toxic gases, such as nitrogen dioxide and ozone, as well as fine dust particles in the air blown in from the Sahara and from burning fossil fuels, all contribute to cause problems for people with heart, lung and breathing problems, such as asthma.
"The problem is likely to be particularly bad today because weather conditions have conspired to create a 'perfect storm' for air pollution."
The north-west of Norfolk saw levels of pollution hit 10 on Tuesday. Wednesday could see levels reach as high as 9 in some parts of southern England and Wales.
For levels of pollution as high as 10, Defra advises: "adults and children with lung problems, adults with heart problems, and older people, should avoid strenuous physical activity. People with asthma may find they need to use their reliever inhaler more often."
The high levels of pollution were expected to continue across East Anglia and the Midlands on Thursday, but levels should decline by Friday.
Some people found their cars were covered in a light coating of red dust last weekend. The Met Office said that a large amount of sand and dust was swept up by storm winds in the Sahara Desert.
Experts said that the airborne particles of dust were blown north to the UK where they combined with our warm air and were deposited during showers.
A Defra spokeswoman said: "The high level of air pollution this week is due to a combination of local emissions, light winds, pollution from the continent and dust blown over from the Sahara.
"We want to keep improving air quality and have introduced a new five-day forecast service in addition to investing heavily in local and transport initiatives to tackle this issue head-on."
Additional reporting by Press Association
Join our commenting forum
Join thought-provoking conversations, follow other Independent readers and see their replies