Environment Agency fails to meet target for shutting down illegal waste dumps
News is further blow to organisation under fire after its chairman was discovered to be holidaying during recent floods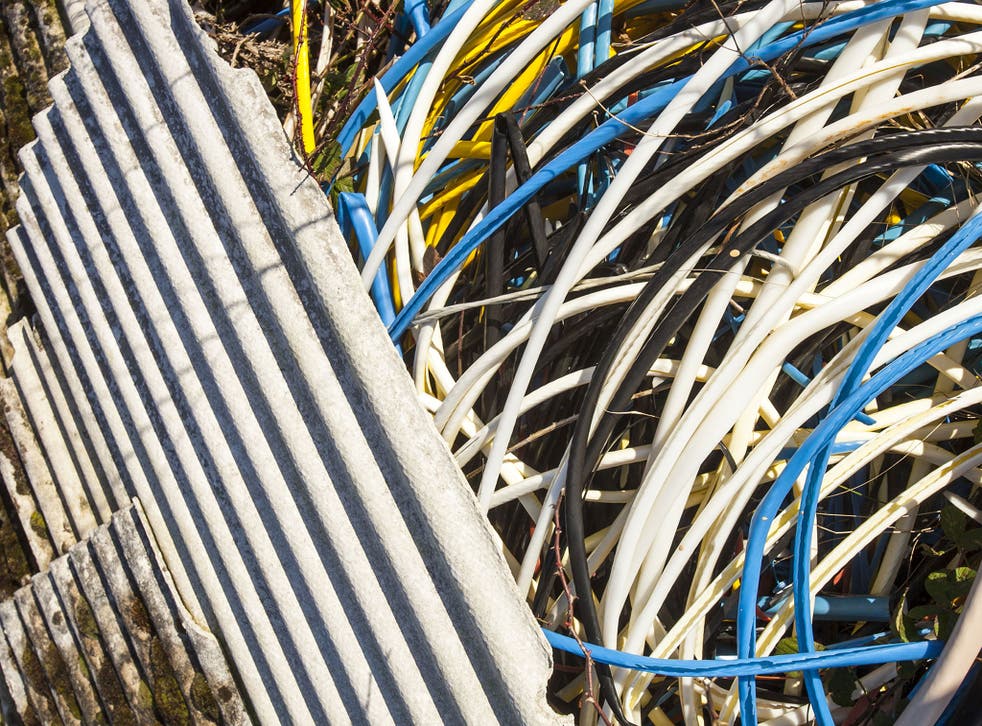 The Environment Agency has failed to meet its target for shutting down illegal waste dumps that cause heavy pollution and are often run by criminal gangs.
The news is a further blow to an organisation that has been under fire because its chairman, Sir Philip Dilley, was discovered to be holidaying in Barbados during the recent floods, instead of leading the response in the UK to the storms.
The Environment Agency was supposed to reduce the number of high-risk illegal waste sites from 272 in 2014-15 to 206 in 2015-16. But, by summer, the number of these dumps had increased to 300, which earned the organisation its lowest performance measure, a "red" status.
Illegal sites are usually closed down within a year of opening, but the firms behind them tend to set up quickly in alternative locations. In 2013, it was estimated that these rogue firms cost the legitimate waste industry around £1bn a year by undercutting them.
The illegal dumps often bury hazardous waste, such as oil and chemicals, without any environmental safeguards, contaminating land and rivers, while air quality is threatened by burning materials. Scrapped cars are left at about a quarter of the sites, while one prosecution centred on a man who had allowed 14,000 tyres to be left on his farm – he was fined £20,000 and paid £7,000 in costs.
A spokeswoman for the Environment Agency said: "We set ambitious targets to close illegal waste sites. In 2014-15, we stopped illegal waste activity at 871 sites.
"The number of illegal waste sites is constantly changing as we work to stop them operating. Some of the sites we deal with are connected with serious, organised crime and we work with HM Revenue & Customs, the police, and others to investigate and deal with what is often a complex web of criminal activities.
"We have seen an increase in illegal waste sites in South-east England which has impacted on the target. This part of the country has a high population density and creates a significant amount of waste. Our specialist crime unit is using intelligence to actively track and prosecute the criminals involved."
Register for free to continue reading
Registration is a free and easy way to support our truly independent journalism
By registering, you will also enjoy limited access to Premium articles, exclusive newsletters, commenting, and virtual events with our leading journalists
Already have an account? sign in
Register for free to continue reading
Registration is a free and easy way to support our truly independent journalism
By registering, you will also enjoy limited access to Premium articles, exclusive newsletters, commenting, and virtual events with our leading journalists
Already have an account? sign in
Join our new commenting forum
Join thought-provoking conversations, follow other Independent readers and see their replies