Environment Agency chief provokes outcry over support for watering down protections for rivers and lakes
Sir James Bevan says EU legislation credited with cleaning up waterways could be reformed to 'deliver better outcomes'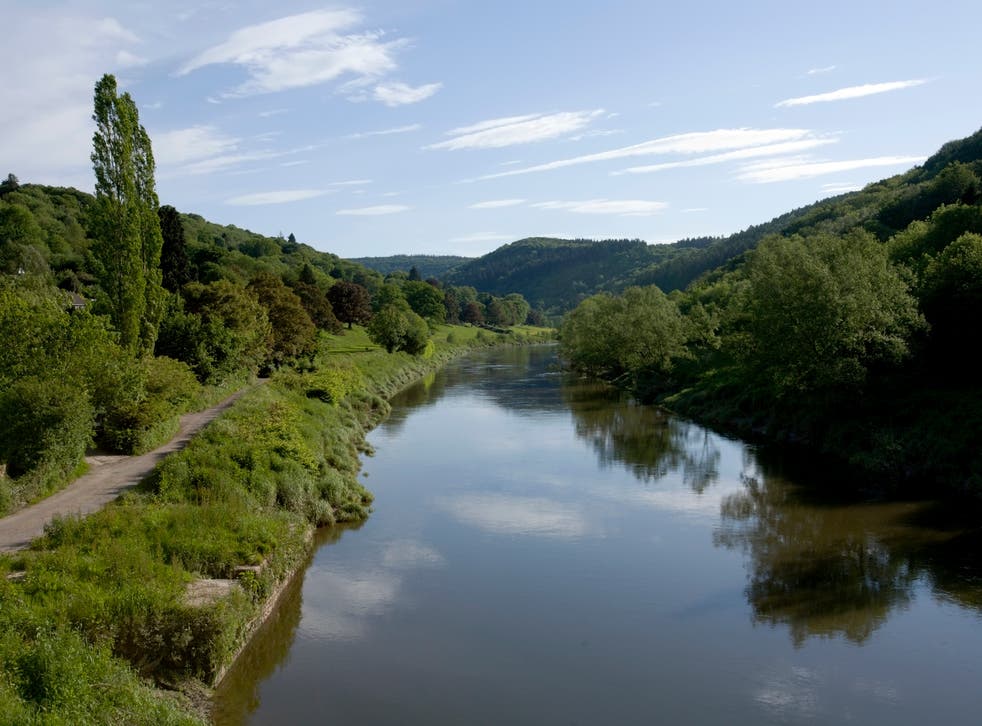 The head of the Environment Agency has called for less rigorous measures to determine water quality in England's rivers, lakes and beaches after Brexit – a move which would allow the government to classify more waterbodies as being at a high standard.
Sir James Bevan has been accused of "moving the goalposts" in his calls for reform of the Water Framework Directive, which uses four different measures to assess cleanliness of water.
These determine factors including pollution from chemicals and excess nutrients, as well as the health of wildlife communities such as plants and fish. Rivers are then rated as high, good, moderate, poor or bad status.
Currently, just 14 per cent of rivers in England are considered to be at "good" ecological status, according to The Rivers Trust.
In a speech to business leaders, titled In Praise of Red Tape, Sir James said while in favour of many regulations, others should not hinder a "green recovery", and said after the UK left the EU it should consider reforming the WFD, which he acknowledges was a "landmark" piece of legislation which has helped make lakes and rivers much cleaner than they otherwise might be.
But he said the legislation's use of a "one out, all out" assessment method, where if a waterbody fails to meet one of the four key criteria, it is marked down, was a "problem".
He said the method "can underplay where rivers are in a good state or where improvements have been made to those that aren't," and "can force regulators and others to focus time and resources on indicators that may not make much difference to the actual water quality, or where we realistically cannot achieve one of the criteria."
He added: "Some of England's heavily engineered rivers in urban centres, for example, will never be restored to their natural state."
He said despite only 14 per cent of rivers in England attaining "good" status, in total, 79 per cent of the individual WFD indicators are at good status.
Campaigners have reacted angrily to the suggestion the strict laws could be watered down.
The Salmon and Trout Conservation said the changes would see healthy river classifications jump from 14 per cent to 76 per cent "overnight, with no extra investment, no extra work and no extra fish."
Norfolk Rivers Trust said the WFD "is just about the only legislation protecting rivers," adding "A river doesn't need several ecological problems to kill it. One will do."
The organisation tweeted: "As ecosystems, our rivers are ruined almost beyond hope of redemption. Migration routes blocked, water quality too poor to support native plant communities, habitat too degraded for our invertebrates, crippling droughts.
"The Water Framework Directive at least acknowledges these problems and offers a targeted, holistic, legally binding pathway to recovery. It also should prevent further harm. If it was properly resourced and enforced we would be in a much more hopeful place."
Laurence Couldrick, chief executive of Westcountry Rivers Trust told The Independent: "Abandoning the 'one out all out' principle for just the elemental status sounds attractive as it is easy to see this as a sensible move, especially as it means we can then state that 79% of our river indicators are healthy. However, our rivers are more than just the sum of their parts. They are complex integrated systems so we simply cannot say that because three things are healthy the river is ok. That would be like me saying that I am ok because my lungs, liver and kidneys are working but my heart has stopped. This may be facetious but top level figures are important as they drive action."
He added: "Ultimately it doesn't matter how we dress up data about our rivers they need our help as a heathy well managed river and the contributing area it drains sustains our life. It puts food on the table, ensures manageable drinking water bills, protects us from flooding and droughts as well as providing a fantastic place to live and play, something that's become all too apparent in lock down. So in summary, yes the right red tape is vital but it is nothing without enforcement and however we assess our environment it should never hide the need for action."
Feargal Sharkey, former Undertones singer, and now waterways campaigner, described the changes on Twitter as the government "rewriting the rules", and said: "It's not moving the goalposts it's taking a chainsaw to them."
Join our new commenting forum
Join thought-provoking conversations, follow other Independent readers and see their replies