Environment must be protected with legally binding targets to avoid crisis after Brexit, MPs urge
'People only need to look at the government's utter failure to deal with our roadside air pollution crisis to see why this matters'
Josh Gabbatiss
Science Correspondent
Tuesday 24 July 2018 00:14 Comments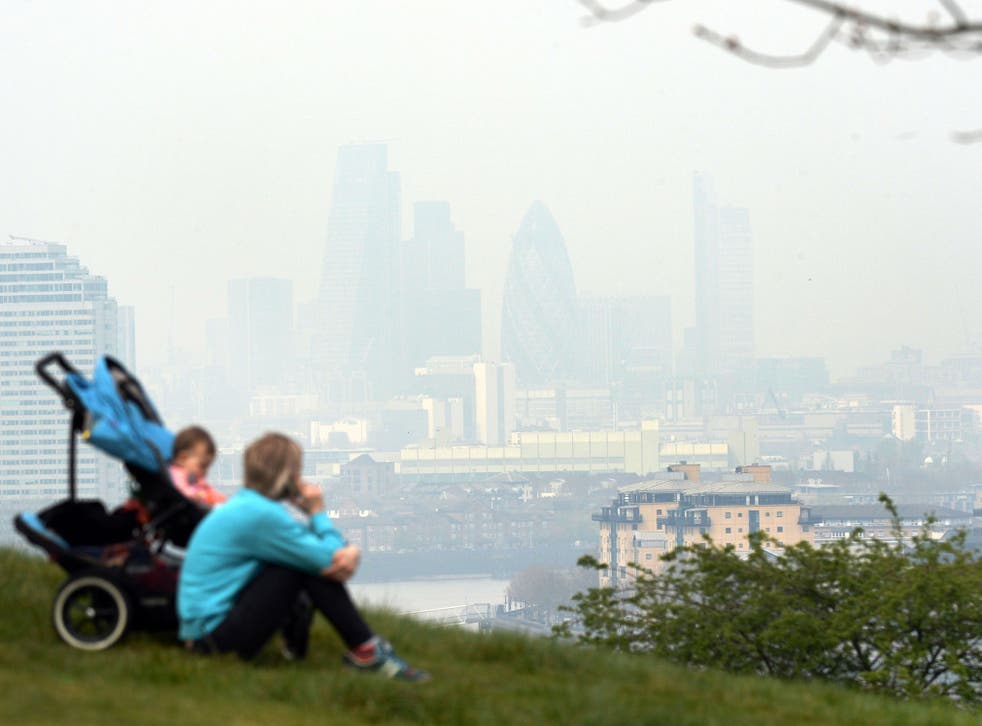 MPs have criticised the "worrying" lack of detail in the government's long-term plans for the environment and called for legally binding targets to ensure ministers make good on their promises.
Air quality, water and wildlife must be all be protected by a "world-leading watchdog" that ensures standards do not drastically slip when the country leaves the EU.
Brexit poses a major threat to the current measures in place to protect the UK's environment, especially if no deal is reached by ministers.
The proposed new independent body, modelled after the National Audit Office, will be required to ensure enforcement and rules that are currently the responsibility of the EU are not lost.
It would also mean the government and public bodies could be taken to court when standards are breached.
Mary Creagh, chair of the Environmental Audit Committee – which produced the report in response to the government's 25 Year Plan for the Environment – said "if we want a world-leading environment we need a world-leading environmental watchdog".
Despite the ambitious goals set out in the plan, launched by Theresa May in January, Ms Creagh said based on the government's record there was a need to tighten these targets.
People's Vote march – demanding vote on final Brexit deal

Show all 30
"In recent months the government has been referred to the EU's highest court for failing to tackle illegal levels of air pollution in the UK. We are facing a biodiversity crisis and risk losing iconic species like the hedgehog," she said.
"The government's 25 Year Plan is high on ambitions, but low on milestones. The government has more experience of getting rid of environmental watchdogs than of setting them up."
New legislation has already been promised to cover areas like air, waste, water and chemicals that cannot simply be transferred into UK law following Brexit.
However, to ensure these pledges are carried out the committee said there was a need to introduce five-yearly plans to ensure ministers are on track to meet their environmental targets.
A similar system is already in place to monitor greenhouse gas emissions in the form of the "carbon budgets" set by the Climate Change Act – a system widely regarded as effective and world-leading.
"We want an Environmental Governance and Principles Act that sets legally-binding targets and creates a new Environmental Enforcement and Audit Office to measure progress and enforce this new law," said Ms Creagh.
"The government needs to set out detailed delivery and funding proposals for the Plan and departments across Whitehall need to commit to its ambitions, rather than trying to water them down behind the scenes."
Environmental campaigners, who have welcomed the government's recent announcement that a new environment act is imminent, agreed that current proposals are not strong enough.
"No one would argue that we shouldn't be striving for cleaner air or water along with a vibrant countryside rich in wildlife," said RSPB conservation director Martin Harper.
"But to achieve this we need a more transformative piece of legislation – one that delivers ambitious targets for nature, soil, water and air and holds the government to account when standards aren't met."
Over 100,000 people have signed a Greenpeace petition calling on Michael Gove and Philip Hammond to keep their promise of a "world-leading watchdog".
"MPs are right to call on the government to create an environmental watchdog with powers to require ministers and public bodies to comply with environmental laws," said Greenpeace's senior political adviser Rebecca Newsom.
"People only need to look at the government's utter failure to deal with our roadside air pollution crisis to see why this matters. If Michael Gove wants to deliver the "world-leading watchdog" he has promised, he should take the committee's recommendations to heart."
A Department for Environment, Food and Rural Affairs spokesperson said: "Our 25 Year Environment Plan sets out in detail how we will improve our environment for the next generation, and we have already taken significant steps to deliver this pledge.
"We are bringing forward the first Environment Bill in over 20 years, and are now consulting on a new world-leading body to hold government to account on environmental standards."
Register for free to continue reading
Registration is a free and easy way to support our truly independent journalism
By registering, you will also enjoy limited access to Premium articles, exclusive newsletters, commenting, and virtual events with our leading journalists
Already have an account? sign in
Join our new commenting forum
Join thought-provoking conversations, follow other Independent readers and see their replies