Environment: Green lobby dismay as fracking is given the go-ahead
Autumn Statement
Wednesday 05 December 2012 21:55 Comments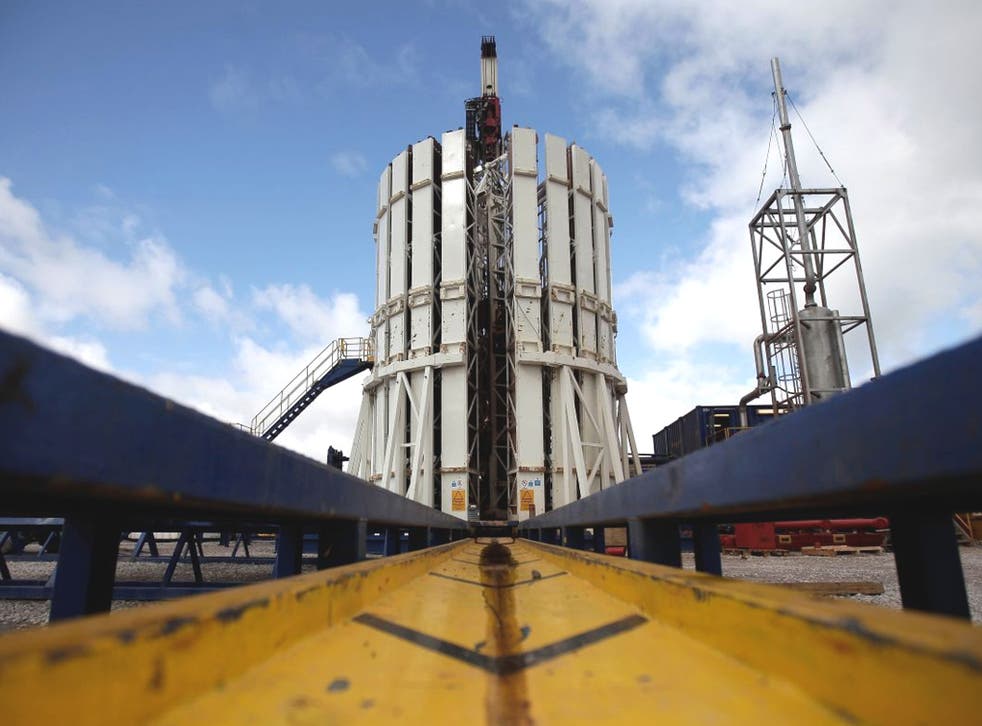 Fracking, the controversial technology for releasing underground shale gas, is likely to get the go-ahead next week as part of a major new strategy for maximising the use of gas as a low-cost fuel.
This is bitterly criticised by environmentalists, who highlight the risks of fracking and claim that the renewed emphasis on a fossil fuel, instead of renewable energy, for electricity generation puts a major question mark against Britain's ability to meet targets for cutting carbon emissions.
Mr Osborne gave a strong signal that he intends to water down Britain's commitment to cutting emissions over the next 15 years, threatening tens of billions of pounds of vital investment in renewable energy generators.
Britain would be able to produce far more energy from gas, he said, if the carbon ceiling for the five years to the end of 2027 "is revised upwards and emissions reductions are more gradual". Fracking has been suspended since May last year after earthquakes were caused in the Blackpool area by sub-surface operations and there are other fears about the technology, such as contamination of groundwater.
But an independent science panel has recommended it should continue, as long as there are tight safety restrictions. Mr Osborne's announcement of a new government department – an Office for Unconventional Gas – was intended to pave the way for an extensive safety regime to be put in place so that fracking can resume. A formal go-ahead is expected next week.
Hydraulic fracturing, to give it its full name, is at the heart of the Chancellor's "dash for gas" which envisages that up to 30 power stations may be needed by 2030. The technique involves the fracturing of shale rock deep underground, to release the gas inside, by pumping in a mixture of water, sand and chemicals under very high pressure.
There are indications that there may be extensive reserves of shale gas under the countryside, and Mr Osborne is looking at them to provide cheap energy. The exploitation of such reserves in the US has led to a sharp fall in gas prices. "We don't want British families and business to be left behind, as gas prices tumble on the other side of the Atlantic," the Chancellor said.
Caroline Lucas , the Green Party MP, said: "This reckless move, driven by ideology not evidence, risks locking the UK into an expensive, polluting fossil-fuel future"
Dr Robert Gross, who advised the Department for Energy and Climate Change on the recent Energy Bill, said: "This is very regrettable.."
Even with the dash-to-gas, Britain desperately needs substantial investment in wind, solar, biomass, water and other renewable energy projects. However, figures released this week show potential investors are being put off because of uncertainty about subsidy levels and the Government's commitment to reduce emissions.
Register for free to continue reading
Registration is a free and easy way to support our truly independent journalism
By registering, you will also enjoy limited access to Premium articles, exclusive newsletters, commenting, and virtual events with our leading journalists
Already have an account? sign in
Join our new commenting forum
Join thought-provoking conversations, follow other Independent readers and see their replies