Environment Secretary Owen Paterson faces squatting threat over badger cull
Radical animal rights activists plan to squat at Owen Paterson's house in southern France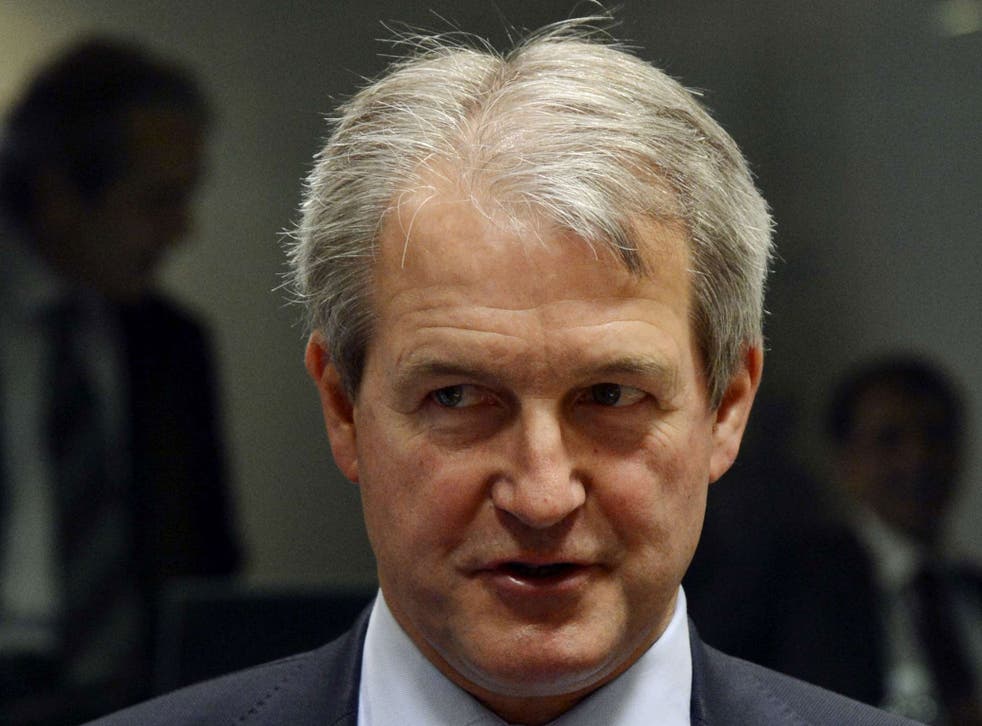 Animal-rights activists are threatening to squat at the Environment Secretary Owen Paterson's second home in southern France as opposition to the imminent badger cull becomes increasingly personal and vitriolic.
The cull, which can commence from 1 June, has provoked one of the biggest mobilisations of radical animal-rights activists in recent times. Sources at the Department for Environment, Food and Rural Affairs (Defra) told The Independent that Mr Paterson was aware of the threat to his property in southern France.
Government lawyers are understood to have ordered activists in the UK to remove the address of the holiday home from their websites.
The threat comes from a group called Squat the Cull, which has also vowed to set up protest camps on farms within the cull zone in Somerset and Gloucestershire. This followed reports that Mr Paterson is drawing up plans to create 40 more cull zones.
A spokesman for Squat the Cull said: "A group of French hunt sabs and anarchists are planning to squat Paterson's home in the South of France… as the start of the cull looms we are getting angrier and planning as much as we can for the fight ahead."
Mr Paterson spoke about his French holiday home in an interview with Country Life magazine in March.
Last year, Defra secured a High Court injunction ordering protesters from the umbrella group Stop the Cull to cease publicising the addresses of ministers and officials. Government lawyers contacted the group again when details of Mr Paterson's second home emerged online in March.
Squat the Cull, which is a separate organisation, said it had not been contacted by Defra.
Licensed marksmen can begin shooting badgers in two West Country cull zones from this weekend. They must kill 70 per cent in each area to fulfil the licence's terms – more than 2,000 in Somerset and nearly 3,000 in Gloucestershire. The cull must be completed in six weeks and take place before 31 January, though activists expect shooting to begin within the next month.
The cull is aimed at stemming the spread of bovine tuberculosis, which was responsible for the slaughter of 30,000 cattle in the UK last year. A coalition of animal-welfare groups, including the RSPCA, the Wildlife Trusts and the RSPB, favour vaccinating badgers to prevent the spread of the disease.
Join our new commenting forum
Join thought-provoking conversations, follow other Independent readers and see their replies