Environmental activists: 2015 was deadliest year for people fighting to protect the planet
A report by Global Witness said killings jumped by almost 60 per cent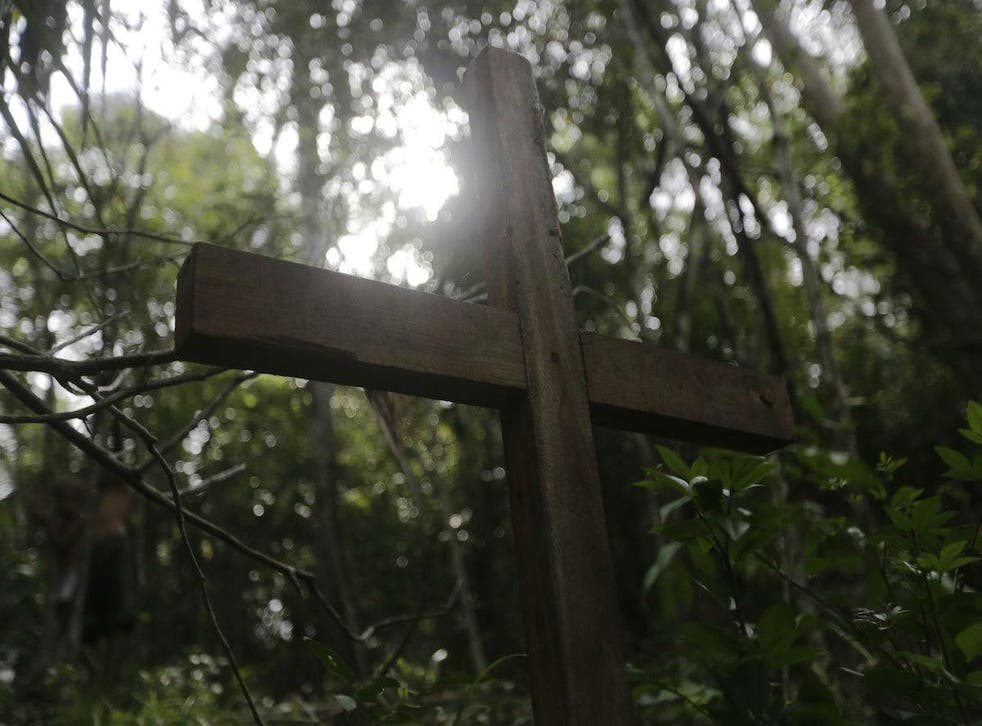 The world's environment is under unprecedented threat. And those seeking to protect it, are also facing risks like never before.
These are the main findings of a new report that reveals 2015 was perhaps the deadliest year yet for environmental and land rights activists. With campaigners in Brazil and the Philippines - along with Indigenous activists - facing probably the gravest dangers, three environmentalists are being killed every week.
"As demand for products like minerals, timber and palm oil continues, governments, companies and criminal gangs are seizing land in defiance of the people who live on it," said Global Witness campaign leader Billy Kyte. "Communities that take a stand are increasingly finding themselves in the firing line of companies' private security, state forces and a thriving market for contract killers."
He added: "For every killing we document, many others go unreported. Governments must urgently intervene to stop this spiralling violence."
The report by Global Witness, an environmental and human rights watchdog, said it had recorded a total of 185 killings across 16 countries in 2015. This marked an increase of 59 per cent from 2014, and was the highest figure since the group began collating data in 2002.
Yet the group's report - On Dangerous Ground - said that a lack of access to hard and reliable data, meant the true number of those who had lost their lives was probably much higher.
The cases of some activists who have been killed while fighting to protect their land and their communities, have become famous. Chico Mendes, a Brazilian rubber tapper who fought to preserve the Amazon rainforest, was assassinated by a rancher in 1988.
Sister Dorothy Stang, an American nun, who lived among locals in the Amazon basin, was killed in the town of Anapu in Para state in 2005. Four people were charged over her killing.
But many of those who fight against the interests of mining companies, loggers and agriculture conglomerates, are little known outside of their communities.
The father and grandfather of Filipino activist Michelle Campos were publicly executed for defending their ancestral land against mining, for example, in an attack that drove 3,000 indigenous Lumad people from their homes. Rich in coal, nickel and gold, their region of Mindanao is one of the most dangerous in the world for land and environmental activists, with 25 deaths in 2015 alone, the group said.
"We get threatened, vilified and killed for standing up to the mining companies on our land and the paramilitaries that protect them," Ms Campos told the watchdog.
"My father, grandfather and school teacher were just three of countless victims. We know the murderers – they are still walking free in our community. We are dying and our government does nothing to help us."
Meanwhile, in Brazil the fight to save the Amazon is increasingly a fight against criminal gangs who terrorise local populations at the behest of timber companies and the officials they have corrupted.
The watchdog said that Isídio Antonio was one of the latest victims. The leader of a smallholder farming community in the state of Maranhão, he suffered years of death threats for denouncing illegal logging on his land. Police have never investigated his murder.
The group said that an estimated 80 per cent of timber from Brazil is illegal, and accounts for 25 per cent of ilicit wood on global markets. Much of this is being sold on to buyers in the UK, US, Europe and China.
Global Witness said that agribusiness, hydroelectric dams and water rights, and logging were also major drivers of killings of activists. In a number of cases, paramilitary groups were suspected of having carried out the killings.
"The murders that are going unpunished in remote mining villages or deep within rainforests are fuelled by the choices consumers are making on the other side of the world," said Mr Kyte.
"Companies and investors must cut ties with projects that trample over communities' rights to their land."
While 2015 was especially deadly for activists, it appears that 2016 will be no different. Among several well-known campaigners who have been killed was Honduran activist Berta Cáceres, who was shot and killed in March in her home in La Esperanza. Last year she was awarded the Goldman Environmental Prize, an award recognising grassroots environmental activism from around the world.
In Ms Caceres' acceptance speech, she spoke of the death threats and kidnapping attempts against her as a result of her struggle against the Agua Zarca dam. Four men have been detained over her death.
"I have no doubt that she has been killed because of her struggle and that soldiers and people from the dam are responsible," her 84-year-old mother said on radio Globo at 6. "I am sure of that. I hold the government responsible."
Register for free to continue reading
Registration is a free and easy way to support our truly independent journalism
By registering, you will also enjoy limited access to Premium articles, exclusive newsletters, commenting, and virtual events with our leading journalists
Already have an account? sign in
Register for free to continue reading
Registration is a free and easy way to support our truly independent journalism
By registering, you will also enjoy limited access to Premium articles, exclusive newsletters, commenting, and virtual events with our leading journalists
Already have an account? sign in
Join our new commenting forum
Join thought-provoking conversations, follow other Independent readers and see their replies