US Republicans launch effort to abolish Environmental Protection Agency with new bill
'Today, the American people are drowning in rules and regulations promulgated by unelected bureaucrats'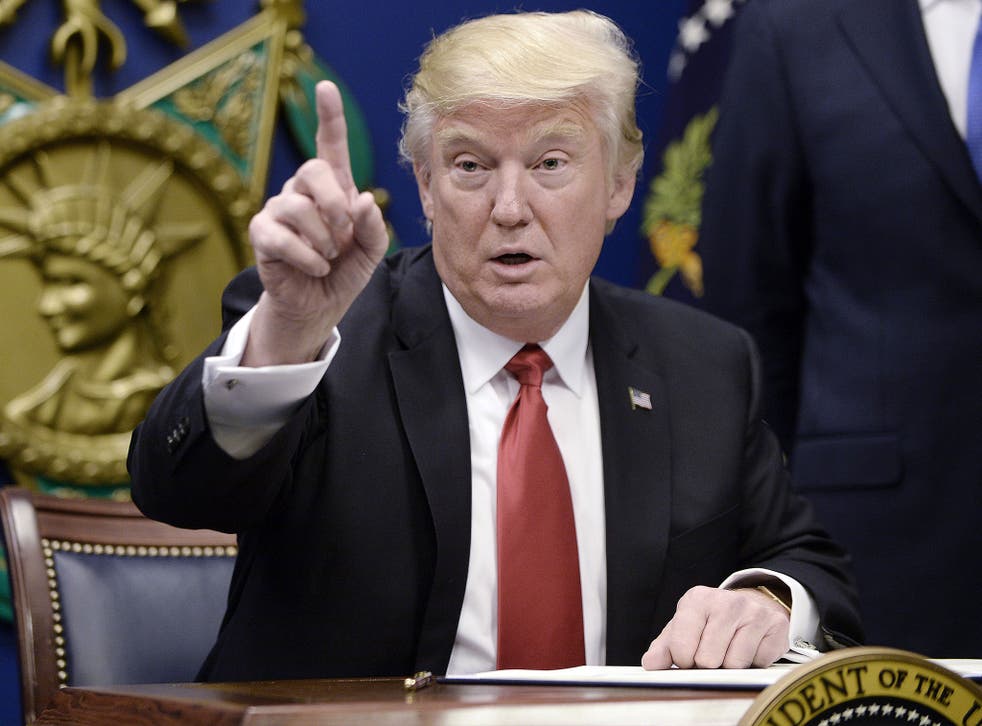 A bill to "completely abolish" the Environmental Protection Agency has been drafted that would close the main arm of the US Government responsible for fighting climate change by the end of next year.
Matt Gaetz, a Republican member of the House of Representatives, has written to other politicians who might support his bill, according to an email obtained by The Huffington Post.
He claimed the "American people are drowning in rules and regulations" imposed by "unelected bureaucrats".
And the EPA, he added, was "an extraordinary offender".
Donald Trump has appointed a known climate change sceptic, Scott Pruitt, to head the EPA, an organisation he has regularly take legal action against as Oklahoma's attorney-general.
According to reports, the EPA is facing major budget cuts under the new administration. Its staff have also been ordered not to use official social media accounts or speak to journalists without permission.
But, in his email, Mr Gaetz called for the abolition of the EPA.
"Our small businesses cannot afford to cover the costs associated with compliance, too often leading to closed doors and unemployed Americans," he said.
"It is time to take back our legislative power from the EPA and abolish it permanently.
"Today, the American people are drowning in rules and regulations promulgated by unelected bureaucrats and the Environmental Protection Agency has become an extraordinary offender."
The EPA, which was created in 1970 by Republican President Richard Nixon, has a mission to ensure the US "plays a leadership role in working with other nations to protect the global environment" among other goals.
Despite its origins, Mr Gaetz said those on the political right should support his bill.
10 photographs to show to anyone who doesn't believe in climate change

Show all 10
"As conservatives, we must understand that states and local communities are best positioned to responsibly regulate the environmental assets within their jurisdictions," he said.
"This legislation abolishes the EPA effective December 31, 2018, to allow our state and local government partners to implement responsible policies in the interim.
"I ask for your support in eliminating this abusive and costly agency."
Join our new commenting forum
Join thought-provoking conversations, follow other Independent readers and see their replies