EPA launches new unit to 'critique' climate science
The new program will allow for scientific discussion outside of normal peer-to-peer reviews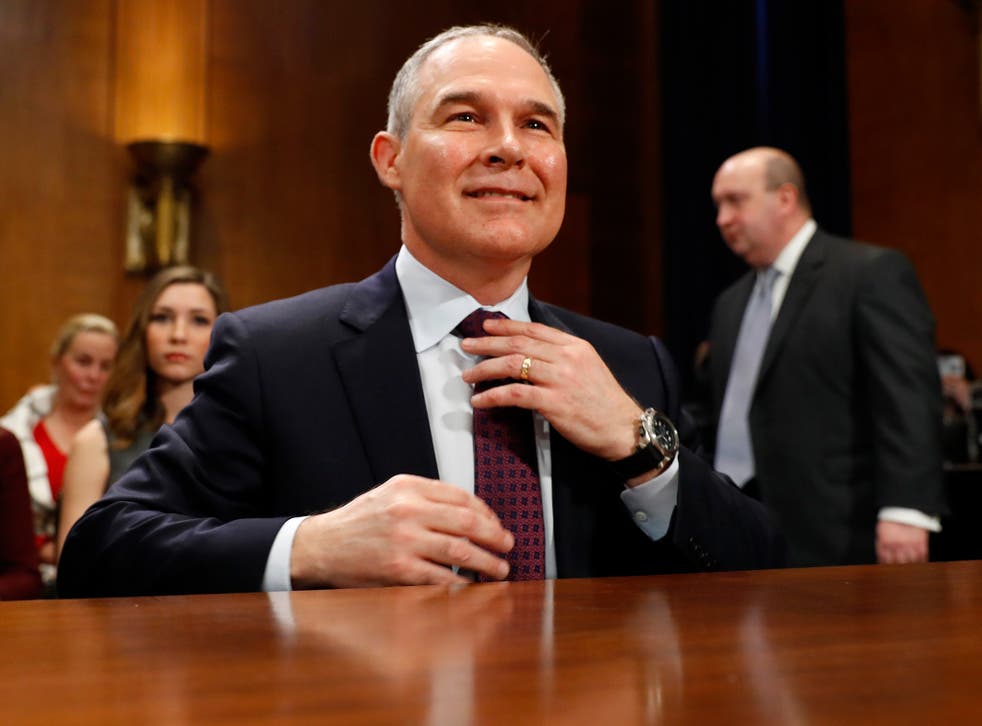 The White House is planning on using military concepts to conduct an "at-length evaluation of US climate science".
Environmental Protection Agency Administrator Scott Pruitt is pushing an initiative that will use so-called "red team, blue team" tactics to discuss climate science, a method developed within the military that pits two competing ideas against one another in order to try and find vulnerabilities in field operations.
"The administrator believes that we will be able to recruit the best in the fields which study climate and will organise a specific process in which these individuals… provide back-and-forth critique of specific new reports on climate science," a source at the EPA told the web site EENews.
The program is in line with frequent suggestions from the administration recently that they plan on reviewing climate science outside of the established peer-to-peer processes. Energy Secretary Rick Perry — who said that he would like to open a dialogue with the other side during a White House press briefing this week — also reportedly favours the program.
"We are in fact very excited about this initiative," the source said. "Climate science, like other fields of science, is constantly changing. A new, fresh and transparent evaluation is something everyone should support doing."
The new approach may leave the door open for the Trump administration to conduct an even bigger assault on environmental protection rules in the country.
10 photographs to show to anyone who doesn't believe in climate change

Show all 10
Energy industry executives indicated that they believe the new approach to scientific review could allow the challenging the 2009 environmental endangerment finding that established the EPA's legal foundation for restricting green house gas emissions from cars, power plants and other sources. Mr Pruitt hasn't committed to completely undermining that finding, however.
Challenging that 2009 finding — which is built on an array of scientific studies, and says humans are endangered by climate change — could be extremely difficult, lawyers have noted.
Join our new commenting forum
Join thought-provoking conversations, follow other Independent readers and see their replies