Vertical future: London based start-up to launch device to tackle air pollution in major cities
The World Health Organisation estimates air pollution annually costs the UK £62bn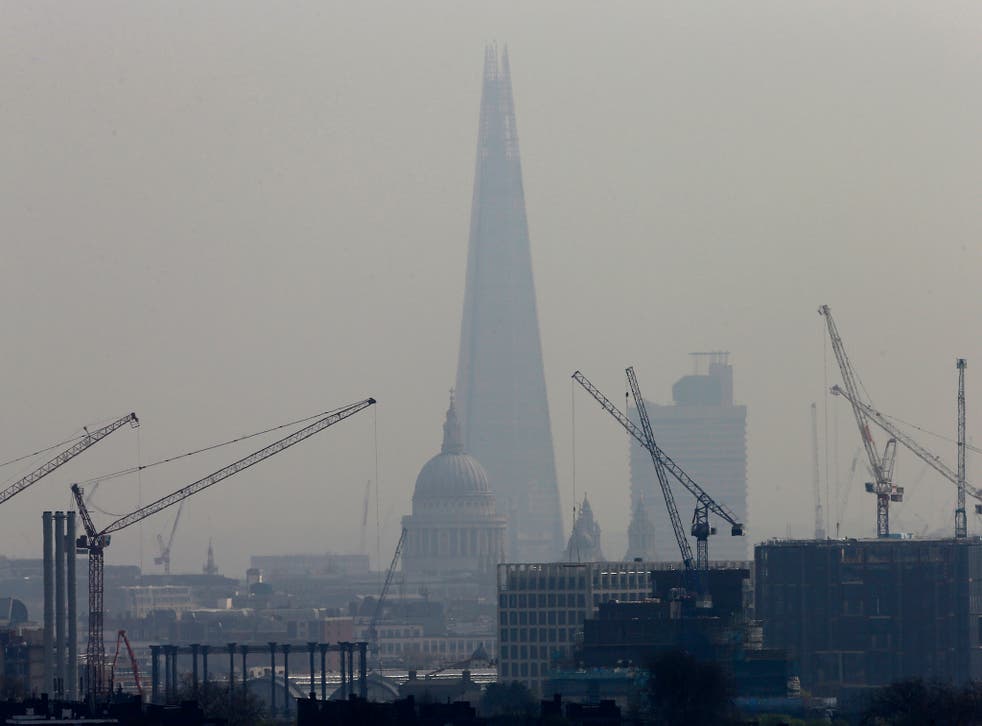 A London-based tech start-up is developing a secretive tool designed to limit the impact of air pollution in major cities.
Husband-and-wife team Jamie and Marie-Alexandrine Burrows this week launched Vertical Future, a company backed by HSBC, which aims to tackle the negative effects of urbanisation and make our cities a "healthier place to live".
The company's digital product to monitor and reduce air pollution is currently in development with a prototype expected by August 2017.
"We want to make cities better for our children," Mr Burrows said.
"Our various urban initiatives are long-term responses to tackle the negative effects of urbanisation. To promote fast and sustainable growth, we are looking to work with research organisations, investors, government, and third sector organisations that share similar views on health and urbanisation" he added.
Vertical Future's overall mission focuses on three themes: food, digital and living.
The company's first step will be to launch a network of so-called vertical farms across London in disused buildings and recycled shipping containers.
Vertical farming refers to a method of growing crops, usually without soil or natural light, in beds stacked vertically inside a controlled-environment building.Each farm promises to provide year-round produce for school and local communities, create jobs and improve awareness of food sustainability as well as reducing the distance that food travels from crop to plate.
The first site in South East London will be operational from April 2017 and plans are being drawn up for a second site.
This year London reached its annual limit for pollution in just five days, according to data from the capital's main monitoring system.
The World Health Organisation estimates air pollution annually costs the UK £62bn, and London Mayor Sadiq Khan has made tackling the problem a priority of his administration.
The worst countries in the world for air pollution deaths

Show all 10
His office estimates illnesses stemming from long-term exposure to airborne pollutants cause as many as 9,400 deaths in the capital each year.
Register for free to continue reading
Registration is a free and easy way to support our truly independent journalism
By registering, you will also enjoy limited access to Premium articles, exclusive newsletters, commenting, and virtual events with our leading journalists
Already have an account? sign in
Register for free to continue reading
Registration is a free and easy way to support our truly independent journalism
By registering, you will also enjoy limited access to Premium articles, exclusive newsletters, commenting, and virtual events with our leading journalists
Already have an account? sign in
Join our new commenting forum
Join thought-provoking conversations, follow other Independent readers and see their replies