EU ban on trade in seal fur set to be overturned
European court expected to back attempt by pelt traders and sporran makers to reverse 2010 ruling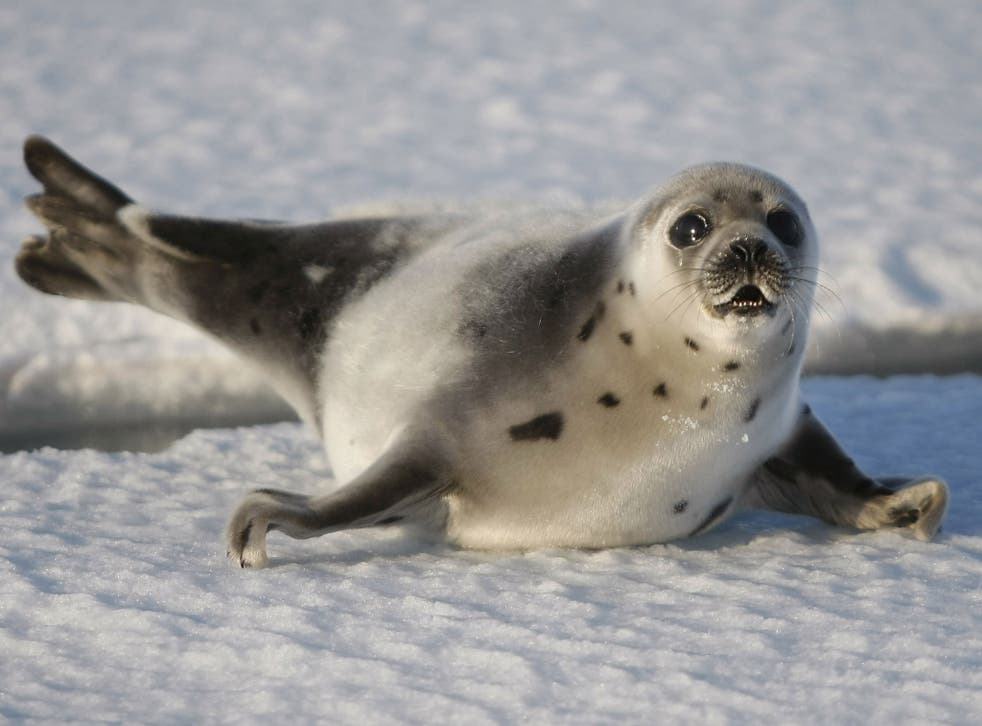 A Europe-wide ban on the trade of seal fur and products is expected to be overturned this week, in a move that will reignite one of the world's most contentious wildlife issues.
The actor Jude Law has written a letter calling for the ban to be upheld, which he says would be "in line with the wishes of compassionate people all around the world". He sent the letter to the World Trade Organisation (WTO) on behalf of the animal rights group Peta a week before the WTO's final hearing on the issue in Geneva and days after the start of Canada's annual seal pup slaughter.
Fur traders, including Inuit from Greenland and Canada and sporran makers in Scotland, are among those appealing against the 2010 EU ban in a European court. The legal battle is being led by the Fur Institute of Canada, which says that the ban has had an impact on the Canadian seal trade. Fishermen from several countries also allege that seals have become a menace, with growing populations reducing fish stocks.
But environmental groups say fish stocks will not be boosted by a seal cull and that it is not possible to conduct one humanely. Campaigners also criticised Inuit groups for aligning themselves with commercial organisations.
The Luxembourg-based General Court of the European Union will hand down its decision on Thursday. If it upholds the appeal, the ban on importing seal products will effectively be struck down.
Seals are hunted mainly for their skin, fat and meat, but there has also been a market for omega-3 capsules containing seal oil. In 2007, seal pelts sold for £60, but that has dropped to about £6.
Concern is growing in Europe about the need to cull seal populations to protect fish stocks, even if seal products can no longer be used. Scottish fishermen are keen for a ban to replenish cod stocks around the Orkney and Shetland islands. One Scottish fisherman, who has a licence to shoot seal, spoke to The Independent on Sunday on condition of anonymity. "People think seals are nice and cuddly, but they'll have your hand off if you get too close. I'm fishing salmon from April to mid-September and seals are a problem every day. They attack my fish and they attack me."
Rebecca Aldworth, executive director at Humane Society International (HSI), said the basis for the legal challenge is "irrational and absurd". She dismissed arguments that seals are to blame for declining fish stocks. "The largest predators of fish are other fish and the last thing anyone should be doing is promoting a seal cull," she said. "More species in the sea are only better for the ecosystem."
The governments of Canada and Norway are also conducting a separate legal challenge to the EU ban via the WTO, with further hearings taking place next week before a decision is expected in the autumn.
Since the EU ban came into effect there has been a dramatic drop in the Canadian commercial catch, where most seal hunting takes place: more than 40,000 seals were killed in 2011, down from 354,000 in 2006.
Rob Cahill of the Fur Institute of Canada said: "It is not about eradicating seals but about maintaining a balance between seals and fish."
William E Scott & Son is one of the plaintiffs challenging the EU ban and is one of Scotland's largest suppliers of sporrans, which are traditionally made from seal pelt. Owner Malcolm Scott said: "I've seen my staff cut in half and many of those now working for me are part-time because of the ban. The sporran-making industry has been completely turned over by the EU."
Join our new commenting forum
Join thought-provoking conversations, follow other Independent readers and see their replies