EU ministers vote to allow overfishing despite legal deadline to heed scientists' advice
Politicians accused of 'shocking ignorance' of global biodiversity crisis after 'kicking the can down the road'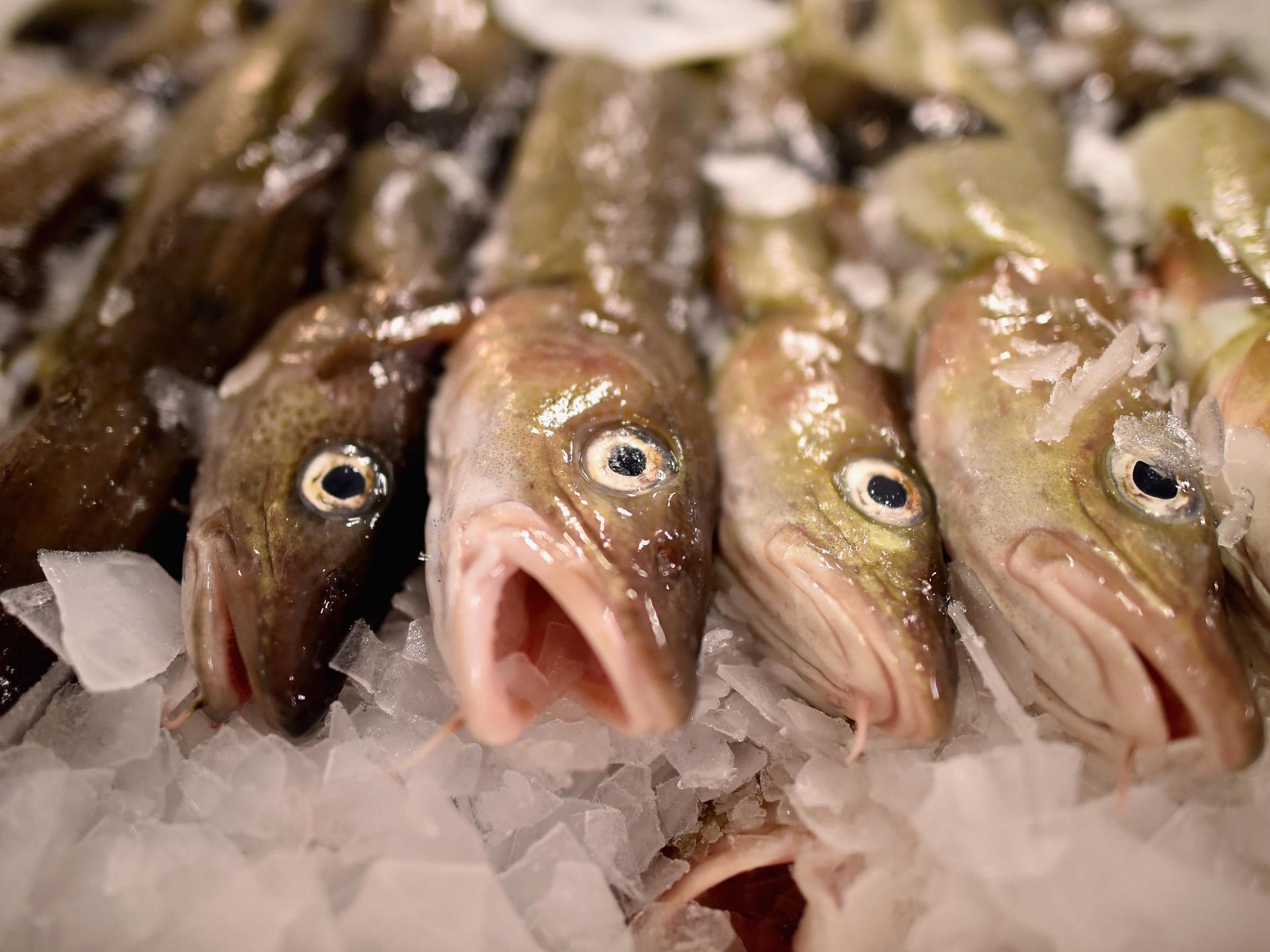 European member states will fail to meet a legal obligation to end overfishing by 2020, after ministers in charge of deciding annual fishing quotas declined to meet targets set by concerned scientists.
After two days of difficult negotiations, the EU's new fisheries commissioner Virginijus Sinkevicius claimed almost 100 per cent of fish landings from the Atlantic Ocean and North Sea will now come from sustainable sources.
But environmental campaigners said while the new quotas marked a step in the right direction, nations had put the interests of the fishing industry ahead of the health of their waters, with some lawyers claiming the decision could face legal action.
While the quotas for some species were greatly reduced – with the number of cod which can legally be caught by the UK sliced by half – the fishing of several other species, such as haddock and sole, will be allowed to increase.
Due to long-fought reforms made to the Common Fisheries Policy (CFP) in 2013, which set a deadline to end overfishing by 2020, campaigners said this year's negotiations "should have been monumental", but instead claimed "ministers failed to live up to their promises".
World news in pictures
Show all 50
The policy changes meant by 2020 every quota should have met scientifically-agreed limits, set to ensure fish populations can recover, known as maximum sustainable yields. This was not the case.
"The limits set by ministers suggest that progress to end overfishing has stalled or even reversed, a disappointing outcome for the year when overfishing was supposed to become a thing of the past," said Andrew Clayton of The Pew Charitable Trusts.
ClientEarth fisheries lawyer, Nick Goetschalckx, went further, claiming the decision could face court action.
"This is not just a political failure," said Mr Goetschalckx. "The deadline is a legal obligation and courts exist to enforce it. In this regard, we think the European Parliament is in a privileged position to ensure that the Common Fisheries Policy's requirement to end overfishing is upheld."
"In the current state of environmental emergency, we cannot continue to let political horse-trading turn laws and deadlines into a farce by finding ways around them as soon as they bite."
But fishing groups claim many of the targets are arbitrary, with fish stocks replenishing in many cases after a dire, decades-long downwards trend.
The UK fisheries minister, George Eustice, insisted ministers understood the urgent need to fish sustainably and said they had responded to conserve cod stocks in the face of "very challenging science".
The reforms to CFP also included banning the wasteful practice of throwing away fish which are legally too small to sell, but count towards overall quotas if brought to shore.
Mr Eustice said despite the 50 per cent cut to cod quotas not going as far as scientists recommended, the figure was a necessary compromise to account for accidental catches of undersized fish.
"I know that some of the quota reductions will be very difficult for some sectors of the industry and there has been considerable debate this year about the importance of bycatch allowances to support the delivery of the discard ban," he said.
"However, we also know that to protect the profitability of fisheries in the future, we must fish sustainably today."
Bottom trawling fishing method causes damage to marine life and environments
Mr Eustice blamed the EU's "outdated" method for sharing quota between member states, which "means the UK gets a very small share of cod in our own waters", for exacerbating the fishing industry's woes.
"As we leave the EU and become an independent coastal state, we will be in a position to address the unfairness that is inherent in the Common Fisheries Policy," he said.
But Rebecca Howard of Our Fish argued the quotas demonstrate "a shocking ignorance of the global biodiversity and climate crisis" and accused fisheries ministers of spending six years "kicking the can down the road".
"Today's appalling outcome demonstrates that they cannot be entrusted with restoring healthy ocean ecosystems and that they are incapable of doing their bit to achieve EU ambitions for combating climate change," Ms Howard said.
"Ending overfishing would be a rapid, achievable act that would bolster the health of the ocean in the face of the climate crisis, securing futures for coastal communities as well as being an affirmative firm response to calls from EU citizens for climate action."
Greenpeace UK oceans campaigner Chris Thorne said the EU is adding to the "immense pressures" placed on our oceans by continuing to allow overfishing, adding: "The EU must set fishing quotas at sustainable levels, in line with scientific advice.
"The UK government must also do more to safeguard the health of our oceans, by fully protecting at least 30 per cent of domestic the waters around the uk, and pushing for a strong Global Ocean Treaty next year."
Additional reporting by Associated Press
Join our commenting forum
Join thought-provoking conversations, follow other Independent readers and see their replies