EU wild bird import ban cuts trade worldwide by 90%
Global bird trade numbers dropped from 1.3m to 130,000 just six years after practice outlawed in Europe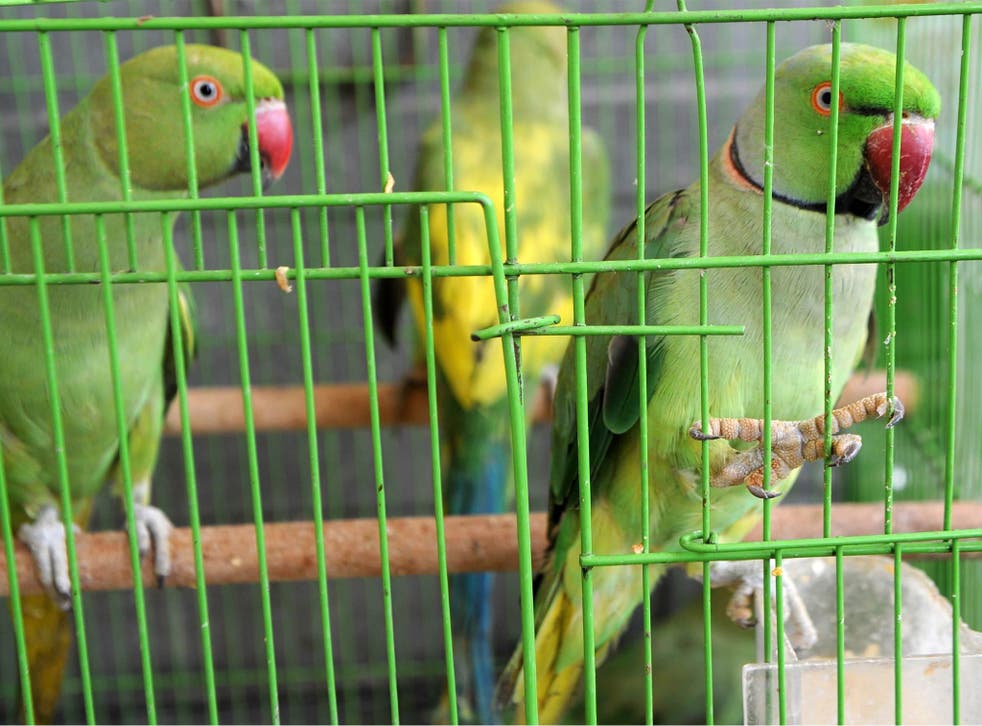 An EU ban on the import of wild birds has cut the trade globally by 90 per cent, according to a new study.
European countries accounted for the vast majority of bird imports before was the trade was outlawed in 2005.
Two-thirds of animals were exported to Belgium, Italy, the Netherlands, Portugal or Spain, mainly from West Africa.
Research, published in the journal Science Advances, said imports were a major cause of invasive species worldwide.
However, since the EU ban was introduced, the number of wild birds imported across the globe has dropped from 1.3m in 2005 to around 130,000 in 2011.
But, experts studying Convention on the Trade in Endangered Species (CITES) figures also found imports of birds to Mexico and the US had risen from 23,000 a year to 82,000 in the same period.
The study states: "The drastic drop in the global number of birds legally traded following the 2005 EU ban on bird trade underscores the importance of internationally coordinated policies in conservation.
"The number of birds traded is one of the most important factors in determining avian invasion risk, and the EU bird trade ban has effectively reduced global bird invasion risks.
Wildlife Photographer of the Year 2017

Show all 14
"However, alternative trade routes have opened since then, leading to potential increases in invasion risks in countries that otherwise had remained relatively less affected by bird invasions."
Several species of bird have established wild populations in Britain after imported animals escaped or were released.
Around 32,000 parakeets are thought to live in London and the South East after the birds became established in the 1970s, while Canada Geese were introduced to the UK in the mid 18th Century.
Join our new commenting forum
Join thought-provoking conversations, follow other Independent readers and see their replies