Lake Ohrid: Europe's oldest lake 'under threat' from man-made tourist beaches and luxury homes
'These development plans will irreversibly destroy this crucial ecosystem,' says marine biologist
Matt Payton
Sunday 20 December 2015 15:58 Comments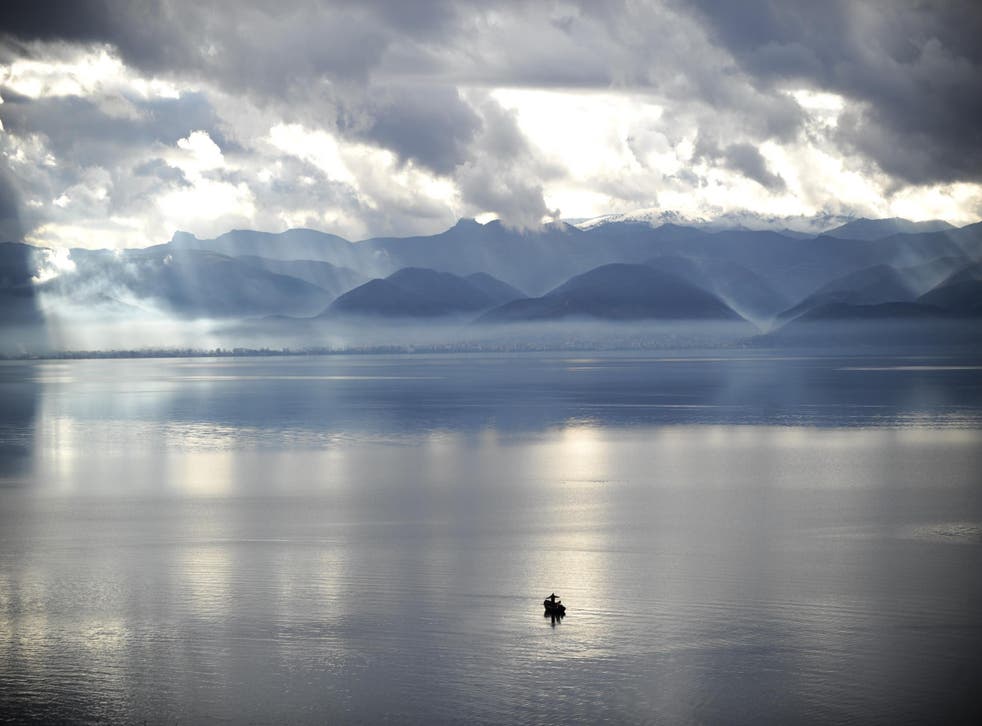 Europe's oldest lake is under threat from Mediterranean style-resorts and man-made sandy beaches, marine biologists have warned.
Known as Europe's Galapagos, Lake Ohrid in Macedonia is a Unesco Word Heritage Site and home to 350 species found nowhere else in the world.
The lake's fragile eco-system has been protected from human impact by the Studenchishta marsh, which cleans raw sewage and pollution from water flowing into the lake from the city of Ohrid.
But Ohrid's mayor, Nikola Bakraceski, has announced plans to drain the 75-hectare marsh and build luxury housing complete with a marina. The proposals also include the replacement of nearby reed beds with beaches made from imported sand.
Dr Christian Albrecht, from the University of Giessen in Germany, told New Scientist: "Lake Ohrid is a Holy Grail for biologists from all over the world.
"The lake is not as old as the famous big lakes of the world, such as Baikal or Tanganyika, but it faces a biodiversity crisis.
"If you take its size into account, it is the most biodiverse lake in the world. I am seriously concerned about the future of its endemic species. Many are restricted to a few square metres of the lake.
"These development plans will irreversibly destroy this crucial ecosystem."
Dr Albrecht was part of an international team which drilled nearly 600m into the lake's sediment to chart its history.
It found a "combination of longevity and stability" was responsible for the evolution of so many endemic species.
The Independent has contacted the city's authorities for a response to criticisms of scientists and environmental campaigners.
Register for free to continue reading
Registration is a free and easy way to support our truly independent journalism
By registering, you will also enjoy limited access to Premium articles, exclusive newsletters, commenting, and virtual events with our leading journalists
Already have an account? sign in
Join our new commenting forum
Join thought-provoking conversations, follow other Independent readers and see their replies