European Union review plan causes a rift in climate change talks
The EU, which announced in October that it plans to cut emissions by 40 per cent by 2030, said the informal deadline made no sense
Valerie Volcovici
,
Marcelo Teixeira
Tuesday 09 December 2014 19:11 Comments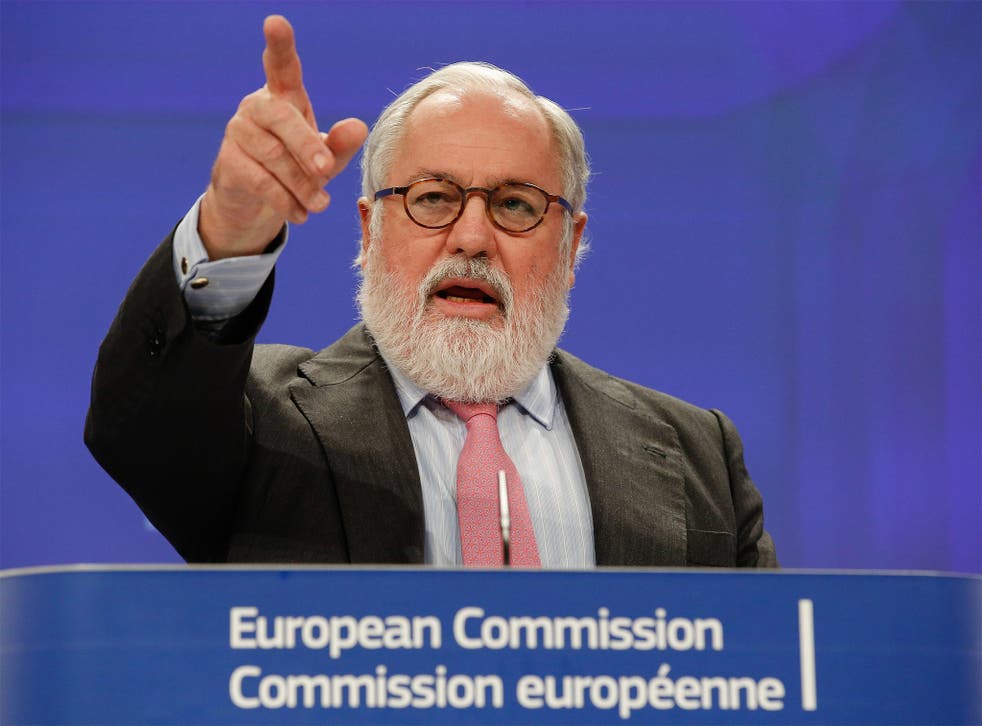 European Union insistence on a right to challenge nations about their plans for fighting climate change in the run-up to a United Nations summit in 2015 has opened a rift at UN climate talks in Lima.
Washington said a review of national pledges for curbing rising greenhouse gas emissions before the UN summit in Paris next December was "not fundamental" and Beijing signalled hostility to the idea of letting other nations challenge its policies.
The dispute has implications for the deal, which could either be a patchwork of purely national offers to fight climate change beyond 2020, or one where countries and outside observers are able to challenge and influence the scope of national pledges.
"There should be a process of assessment. That's absolutely imperative," Miguel Arias Cañete, the European Commissioner for Climate Action and Energy, told a news conference.
Under a UN timetable, about 190 governments have an informal deadline to submit plans before 31 March, to give time for a review before the Paris summit.
In pictures: Changing climate around the world

Show all 15
The EU, which announced in October that it plans to cut emissions by 40 per cent by 2030, said the informal deadline made no sense unless it allowed nations to review others' plans.
Last month, the United States said it planned to cut its emissions by 26 to 28 per cent below 2005 levels by 2025, and China has promised to cap its soaring emissions by around 2030.
Last Friday China demanded that all references to any formal review of emission targets should be deleted.
But a new draft text for a UN decision in Lima, published on Monday, retained the idea of a formal review.
Todd Stern, special climate envoy and head of the US delegation, said: "The US is perfectly happy to have a consultative process. We had a concern from the beginning that we didn't want to scare countries off.
"The most important part of this idea is sunshine. You encourage countries to be ambitious because they don't want to look bad."
Reuters
Register for free to continue reading
Registration is a free and easy way to support our truly independent journalism
By registering, you will also enjoy limited access to Premium articles, exclusive newsletters, commenting, and virtual events with our leading journalists
Already have an account? sign in
Join our new commenting forum
Join thought-provoking conversations, follow other Independent readers and see their replies